Bloodshot Cast Shortlist Includes Oscar Isaac, James McAvoy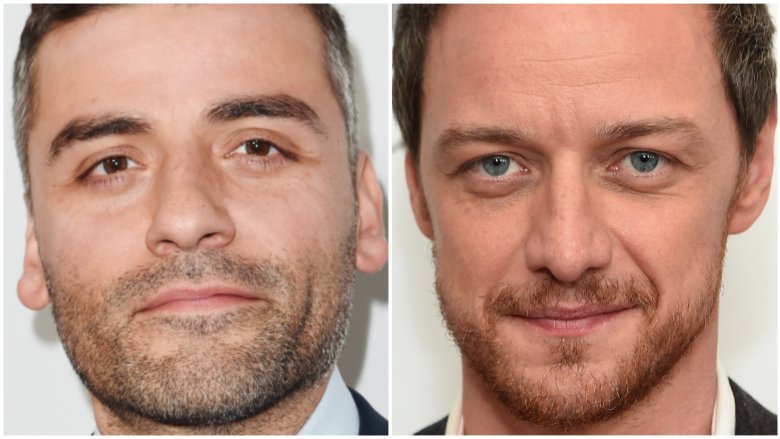 Getty Images
Sony is on the hunt for the perfect hero.
TheWrap reports that the studio has its eye on some big-name actors to portray the titular hero in the film Bloodshot, an adaptation of Valiant Entertainment's comic series of the same name. 
This so-called "wish list" includes Star Wars: The Force Awakens co-star Oscar Isaac and X-Men icon James McAvoy. Transformers: The Last Knight lead Mark Wahlberg, Mad Max: Fury Road actor Nicholas Hoult, and Donnie Darko himself, Jake Gyllenhaal, also appear on the list.
Neither Sony nor the actors' representatives commented on the news. 
Sources confirmed to the outlet that Sony's list actually consists of eight actors in total, but the remaining three names are currently being withheld. Perhaps the under-wraps stars are the studio's true top contenders, or maybe Sony just wants to maintain a slight air of mystery about the eventual casting process. Of course, the wish list doesn't necessarily indicate that Sony is actually in talks with the actors to star in Bloodshot, but it's certainly fun to dream. 
Based on the Valiant comic franchise, Bloodshoot tells the story of a man who was brought back to life and mutated with nanotechnology, which transformed him into a human weapon. Created by Kevin VanHook, Don Perlin, and Bob Layton in the early '90s, Bloodshot launched Valiant into worldwide success. The company has sold over 7 million copies featuring the character (via TheWrap).
Though it's unclear who will end up playing Bloodshot, there are a few things we know for certain. Dave Wilson, Deadpool director Tim Miller's creative partner from Blur Studios, will helm the film. Fast & The Furious franchise alum Neal Moritz will produce and Arrival screenwriter Eric Heisserer will pen the script. The upcoming movie is set to be the first entry in a new Valiant Cinematic Universe series at Sony.
As we wait for more Bloodshot details to emerge, check out our own dream castings for other comic book characters.