The Real Reason Chuck Norris Appeared In Hawaii Five-0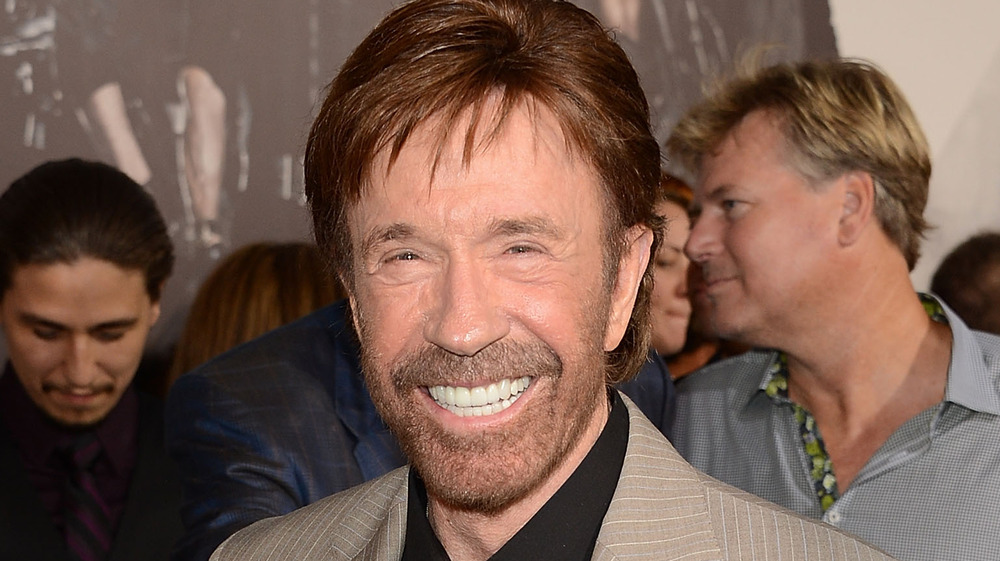 Jason Merritt/Getty Images
It wouldn't be overselling it to claim that Chuck Norris is a pop culture icon, and has been for decades. A former member of the United States Air Force, a martial arts mastermind, and the actor behind such projects as Walker, Texas Ranger, and The Expendables 2, he has done it all over the course of his adult life. That includes the coveted status of "internet sensation", which came about in the early 2010s thanks to the inescapable memes touting his tough-guy reputation. In fact, this online phenomenon kept Norris in the spotlight, even though his acting workload has decreased in recent years.
Having just celebrated his 81st birthday on March 10, 2021, it should come as no surprise that Chuck Norris isn't up for the intense action-oriented work that put him on the map. However, that doesn't mean that he's stepping away from the camera for good, as evidenced by his appearance on the CBS drama Hawaii Five-0 last year. Norris made a cameo as the retired Sgt. Maj. Lee Phillips in the episode "A ʻohe ia e loaʻa aku, he ulua kapapa no ka moana" — the penultimate installment of season 10 and part one of the series' prolonged finale.
Chuck Norris' Hawaii Five-0 appearance was thrilling for fans of the show, as well as the people who worked behind the scenes. Here's how it all came together.
Chuck Norris' Hawaii Five-0 cameo was a long time coming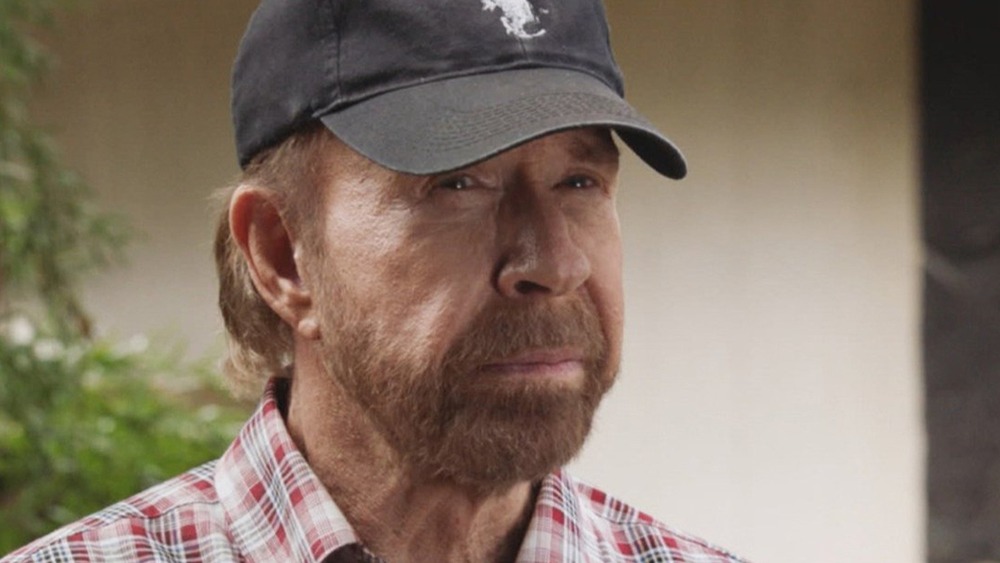 CBS
According to Hawaii Five-0's executive producer, Peter Lenkov, Chuck Norris' guest spot on the program was something he'd wanted to see for some time. "I'd been trying to get him on the show for years," he told TV Insider in March 2020, revealing that his constant badgering finally made it happen. "His son [Eric Norris] is our stunt coordinator and Chuck is in Hawaii all the time. Every time I've asked, it's just the logistics didn't work for whatever reason. I think I just begged so many times that he just had mercy on me and did it."
In the episode, it's mentioned that Norris' Lee Phillips was responsible for the training of Lincoln Cole, as portrayed by Lance Gross. As Lenkov mentions, Norris' casting was intended to add more legitimacy to Cole's abilities. "Joe White trained McGarrett and I wanted somebody with just the same kind of weight of that. So if he trained Lincoln Cole, he definitely was trained by the best," he explained, citing how crucial Norris' reputation as an on-screen badass was to make the Phillips character work.
Lenkov described the part as "the perfect role for him," and Chuck Norris certainly brought his A-game, helping the Hawaii Five-0 reboot go out on a high note.