What Matthew Gray Gubler Misses Most About Criminal Minds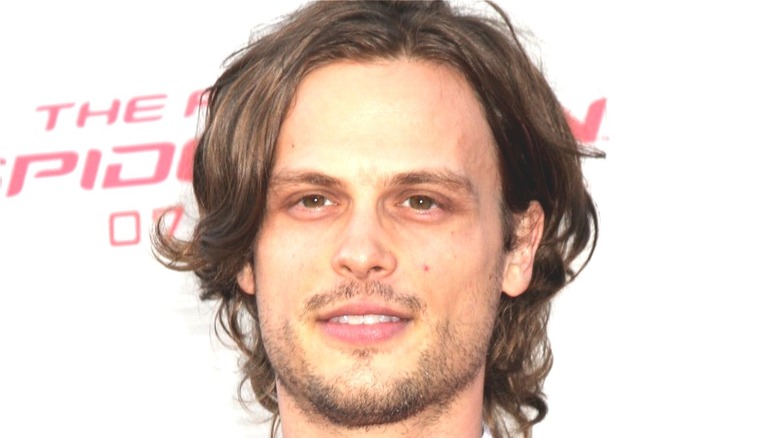 Kathy Hutchins/Shutterstock
It has been a few years since we last saw our favorite profilers on the CBS drama "Criminal Minds." The show, which began in 2005, had a glorious 15-year run before it wrapped up in 2020. The crime procedural centered around the Behavioral Analysis Unit of the FBI, and their attempts to profile a plethora of serial killers.
Though the cast of the show regularly fluctuated, many of the longer-tenured actors of the show became fan favorites. From Thomas Gibson and A.J. Cook, who stayed for most of the show, to Adam Rodriguez and Aisha Tyler, who grew quickly into their roles in the last few seasons, there are many actors who the fans miss dearly. And if it was an unforgettable ride for the viewers, it only makes sense that the actors who spent so much time bringing these characters to life got attached to the show as well.
Matthew Gray Gubler, who played the boy-genius Dr. Spencer Reid, was part of the show from the very beginning. Apart from a few episodes where his absence was felt, he played the part of Reid for 15 years and even directed a few episodes of the show. Since wrapping, Gubler has admitted he misses a particular "Criminal Minds" set the most.
Gubler loved the BAU's private jet
Talking to TVLine after the series finale of "Criminal Minds," Matthew Gray Gubler reminisced about the fun times filming the show. Having earlier confessed that the show's end after 15 years happened on a happy note, Gubler still had things that he would miss about it. And he started with the food.
"Most of all, I'm going to miss the breakfast burritos. We had the best chef on planet Earth, and I'll miss him," Gubler said. "No, I joke."
In all seriousness, Gubler admitted that he would miss working with his co-stars. "I'll miss the people, of course. I'll miss the crew, and the cast, and everybody, but luckily I talk to them — probably more now that the show is over," Gubler said.
But the thing he would miss the most was the "Criminal Minds" jet that ferried the team all across the country to catch serial killers. On-set though, per Gubler, the jet had a different feel from the tense one that prevailed during the team's brainstorming sessions on the way to their next crime scene.
"The jet was always this magical place ... a small set where we all just kind of felt like we were at a sleepover and telling stories, Gubler said. "Every day felt like a family reunion holiday, and I'm so happy I got to do that for so many years."
As a rumored "Criminal Minds" revival brews at Paramount+, whether Gubler and the jet reunite will be interesting to watch.