The Intense Training Xolo Mariduena Did To Prep For Cobra Kai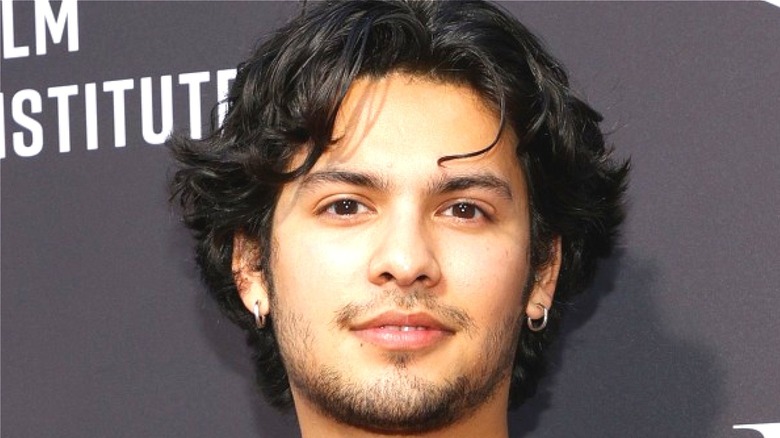 Amy Sussman/Getty
When a forgotten franchise gets rebooted for the masses, immense effort will be required from the cast. In the case of "Cobra Kai," the legacy series and latest chapter to the Miyagi-verse that began with "The Karate Kid," the fifth season sounds like it will be demanding for all involved. One star pupil, in particular, is Xolo Maridueña, playing Miguel Diaz in the series, who has been throwing punches and taking hits since the show began.
Inadvertently setting the wheels in motion that brought back the likes of Martin Kove's John Kreese and Thomas Ian Griffith's Terry Silver (insert healthy amount of boo and/or hissing here), Maridueña reopened the doors of Cobra Kai when he came to Johnny Lawrence for help with some bullies. From there, a skewed Miyagi-esque mentorship was born and set Miguel on the path to becoming a stellar karate student with lethal moves. But how much training was required to both keep up with his teacher and the growing class of students who would learn the evil ways of the Cobra before switching sides? Quite a lot, as it turns out.
Xolo Maridueña learned more than just karate for Cobra Kai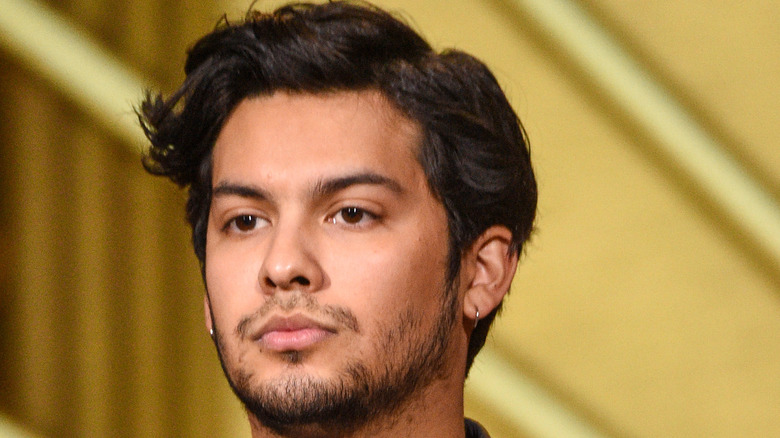 Kevin Mazur/2020 Mtv Movie & Tv Awards/Getty Images
Speaking to Glitter Mag Rocks, Xolo Maridueña discussed how much training went into playing the bully magnet who turned into a top-of-the-class karate student in "Cobra Kai." As it turned out, lessons that stretched further than karate helped to get him in peak condition.
"It was a daily 2-4-hour regiment of working with professional stunts, martial arts, boxing, strength and yoga instructor teams to get me in amazing shape," is how Maridueña explained the role's demanding requirements. "It is the hardest thing I have ever had to do." These new skills had to be filtered down to their essence in order to ensure they would work on the series. "It wasn't just about learning martial arts, it was about the entire task of learning martial arts and then using it in a way that can be choreographed and filmed," the young star recalled. "Daily testing of what I was learning and then put into motion."
Clearly, valuable lessons were learned and implemented to visually enhance Miguel's numerous scraps with opponents. Chances are they'll be put to good use for Maridueña's other forthcoming major role as the iconic superhero "Blue Beetle," which is set to get his own feature film. Hopefully, his muscle memory will remain intact when he returns for the fifth season of "Cobra Kai" when it returns to Netflix.