1883's Gatiela Brancusi Confirms What We Suspected About LaMonica Garrett's On-Set Behavior - Exclusive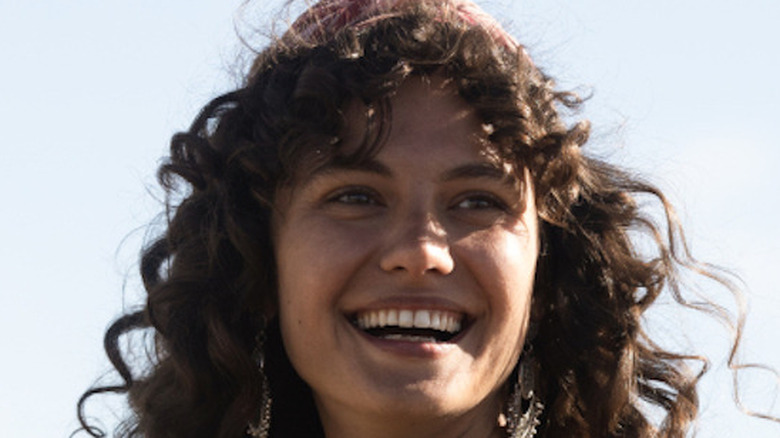 Emerson Miller/Paramount+
If you watch "1883" — the "Yellowstone" origin series — then you've probably become invested in the unlikely love story unfolding between Roma widow Noemi and Black cowboy Thomas. It's a tale that tackles both interracial relationships and a woman finding her independence in the 1800s, as Thomas is committed to helping Noemi become self-sufficient.
For LaMonica Garrett, who plays Thomas, "1883" offers a deeply emotional connection to a role that he's never experienced before, as he's one of just a handful of Black actors to appear in the opening credits of a Western-themed TV series. It's certainly not his first high-profile role, having previously starred on "Sons of Anarchy," "Designated Survivor," and the CW's Arrowverse.
However, for Gratiela Brancusi, who portrays Noemi, "1883" is her first big Hollywood gig. In fact, it's her very first onscreen acting job ever, so it may come as no surprise that a seasoned actor like Garrett has taken Brancusi under his wing, both on screen and off.
During an exclusive interview with Looper, Brancusi opened up about what that experience has been like, revealing in the process what it's really like to work with Garrett on the set of "1883."
LaMonica Garrett radiates 'generosity and kindness'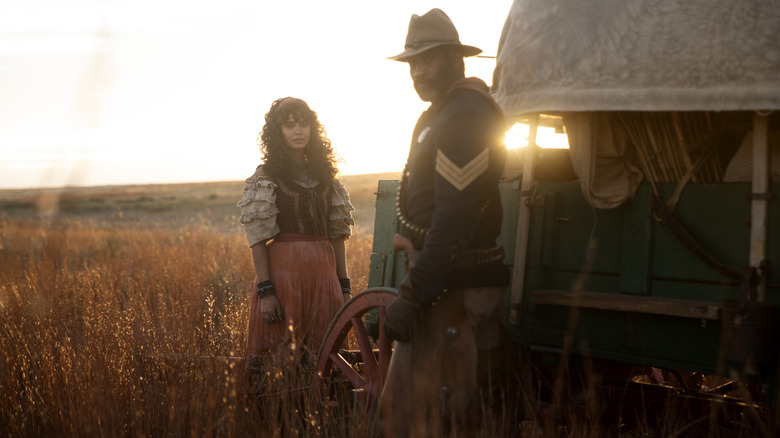 Emerson Miller/Paramount+
In terms of the overall experience of starring on such a high-profile series like "1883" right out of the gate, emotions are still setting in for Brancusi.
"I don't think I've been able to actually take it in," says Brancusi. "I'll go out and hear people talk about the show and it's mad, because we were all there on the ranch, isolated, and it felt like we were all having a baby. All of a sudden, the baby was out in the world, and I was like, 'I'm not ready.' Everyone knows about it, but I have yet to understand how big it is, in a way. I can see that people watch, but it hasn't really landed with me yet."
One thing that did make an immediate impression on her, though, was Garrett's congeniality.
"LaMonica and I, we became friends really early on," says Brancusi. "We lived together in this bunk house, the two of us and James [Landry Hébert], who plays Wade. We all helped each other, but LaMonica was always so supportive in making sure that I knew things that he didn't know on his first project."
As for working with Garrett on set, Brancusi says, "I've loved my scenes with LaMonica so much. He is such a generous artist and it's so easy to drop in with him because he's so present. It's so easy to create that void and forget about everything else, and it's just us in the world that our characters live in. That only comes by ways of generosity and kindness. You look into LaMonica's eyes and you see the whole world. It's like a sense of warmth."
Brancusi's first foray into acting has been a huge success, both personally and professionally, and she hopes to continue in the industry. "Everyone's been so, so generous," she says. "And I really hope to someday repay them for their generosity, and if not, at least take that further and share it."
"1883" streams exclusively on Paramount+, where new episodes are available every Sunday.