This Sci-Fi Comedy Is The Most Under-Appreciated Film Of Ivan Reitman's Career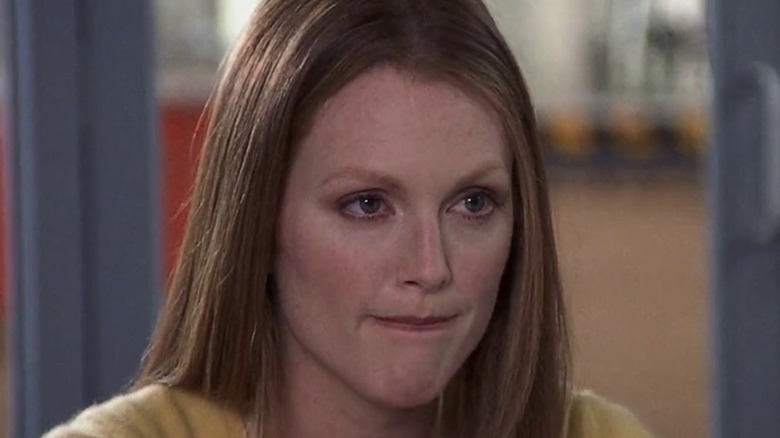 Dreamworks Pictures/Columbia Pictures
Fans are in mourning after news recently arrived that "Ghostbusters" director Ivan Reitman died in his sleep at the age of 75 on February 12, 2022. The Hollywood legend was loved not only for working on the "Ghostbusters" franchise with Harold Ramis and Dan Akroyd, but for a number of his comedy films like "Stripes," "Twins," "Kindergarten Cop," and "Junior." Reitman's death is a devastating loss for the movie industry, but he leaves behind an incredible legacy that will never be forgotten.
He was working right up until his death, as his IMDb page lists a number of forthcoming projects he was attached to as a producer. Reitman was even working on a "Twins" sequel, entitled "Triplets," with Tracey Morgan set to join Danny DeVito and Arnold Schwarzenegger as a long-lost third brother. The long-awaited sequel is due to start filming this year, so it's hugely disappointing that the director won't be here to see it on the big screen. Reitman is best known for directing the supernatural comedies "Ghostbusters" and "Ghostbusters II," and his son Jason Reitman also helmed the recent sequel: "Ghostbusters: Afterlife."
But the famed director also used his comedic talents to play with another genre, and this sci-fi comedy is the most under-appreciated film of Ivan Reitman's career.
Evolution is an underrated sci-fi comedy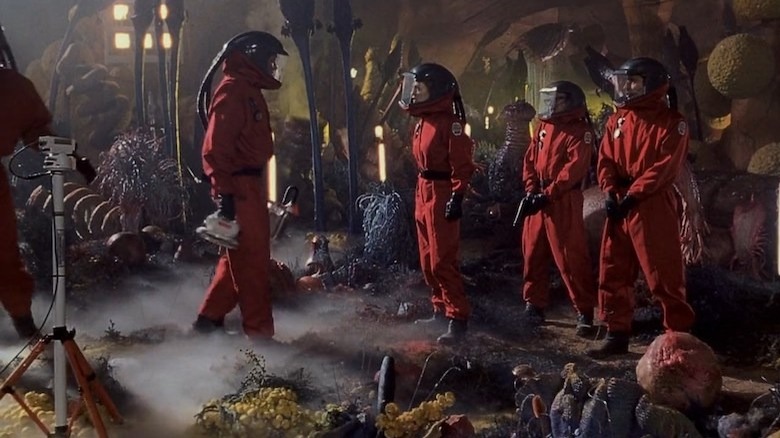 Dreamworks Pictures/Columbia Pictures
"Evolution" arrived in theaters in 2001, although it was met with a disappointing reaction back then. It holds a 44% critics rating against a 47% audience score on Rotten Tomatoes. Rob Gonsalves gave it an incredibly poor review for eFilmCritic.com back in 2008, writing "Part of the problem with 'Evolution' — aside from the fact that it isn't really very funny — is that it's mostly jaded; there's very little gee-whiz, almost no awe." Ouch. The film follows a group of scientists who investigate a meteor that crashes in Arizona, only to spawn a number of dangerous aliens that quickly cause chaos in the nearby town.
It features "The X-Files" star David Duchovny as lead scientist Dr. Ira Kane, alongside Julianne Moore's Dr. Allison Reed and Orlando Jones as Dr. Harry Block. Sure, it's a similar set-up to "Ghostbusters," but with an alien threat instead of a ghostly one — Dan Akroyd even appears as a United States Army General — but it still works a treat. Dreamworks Pictures and Columbia Pictures were clearly impressed with it at the time, because it even spawned an animated series based on the film.
"Evolution" has become something of a cult film in the last few years, as critics have looked at it with fresh eyes. Reel Film Reviews called it "an ideal example of how to do a summer movie right," while Charlotte Sometimes Goes to the Movies wrote that it's the "kind of mid-budget science fiction comedy they just don't seem to make enough of any more." 
It's definitely worth rewatching "Evolution" — if only to honor the late Reitman.