Triplets - What We Know So Far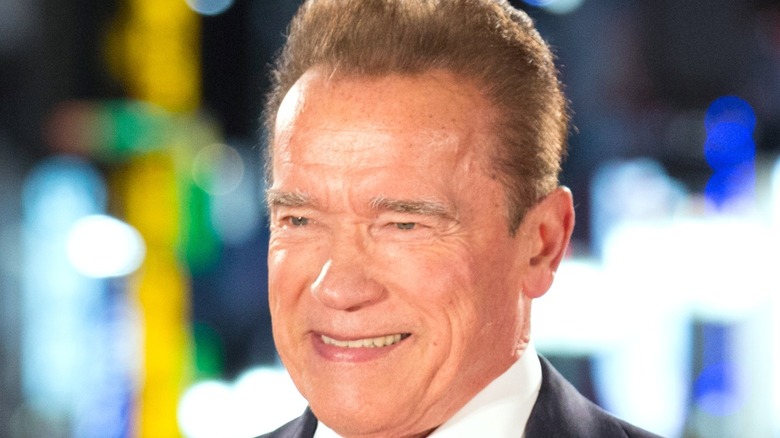 Yuichi Yamazaki/Getty Images
According to Deadline, three big stars have signed on to appear in "Triplets," the sequel to the 1988 comedy "Twins." Ivan Reitman ("Ghostbusters," "Meatballs," "Stripes") will return to direct the sequel. Dylan Dawson and Lucas Kavner penned the script, and all that's missing is a buyer, which is guaranteed to change after the 2021 Toronto Film Festival.
"Twins" starred Danny DeVito as Vincent Benedict and Arnold Schwarzenegger as Julius Benedict, twin brothers separated at birth. Schwarzenegger was a successful action star thanks to "The Terminator," "Predator," "Commando," and "The Running Man," and "Twins" was his first comedy. DeVito, meanwhile, had previously earned four Emmy nominations for his role as Louie De Palma in the revered sitcom "Taxi." Audiences loved the unlikely duo, and the box office receipts proved it. "Twins" grossed $216 million worldwide (via Box Office Mojo). 
Will "Triplets" lure back fans of the original three decades later, and can it attract a new generation of moviegoers? Here's everything we know about the movie so far.
What is the release date for Triplets?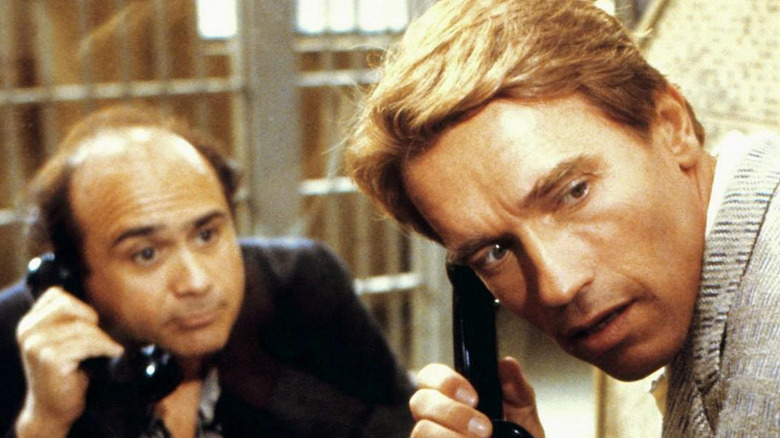 Universal Pictures
According to Ivan Reitman, there was interest in a sequel immediately following the success of "Twins," but Universal Pictures had to act fast or risk losing the rights, and since no development had progressed on a sequel in time, that was that (via Deadline). 
Plans for a "Twins" sequel have been gestating for years. According to Reitman, Eddie Murphy was involved early in the project's development. In 2012 The Hollywood Reporter announced a sequel was in the works with Murphy playing Vincent and Julius' brother. At the time, Reitman had no plans to direct but would serve as a co-producer on the film. In 2015 Empire reported Josh Gad and Ryan Dixon had completed a script for "Triplets," but Universal's enthusiasm and support for the project had waned. However, in 2018, Schwarzenegger gave Deadline an update, confirming there was a finished script and Murphy was still attached.
However, scheduling with Murphy ended up not working out. "[A]fter the success he had with Amazon Prime on 'Coming 2 America,' he got himself booked up heavily," Reitman said to Deadline. "And we knew we were going to make it at the beginning of next year." 
That remains the plan. Filming is set to begin on "Triplets" in January in Boston. With the fall and winter usually reserved for films vying for awards, "Triplets" feels like a potential summer release.
Who is in the cast of Triplets?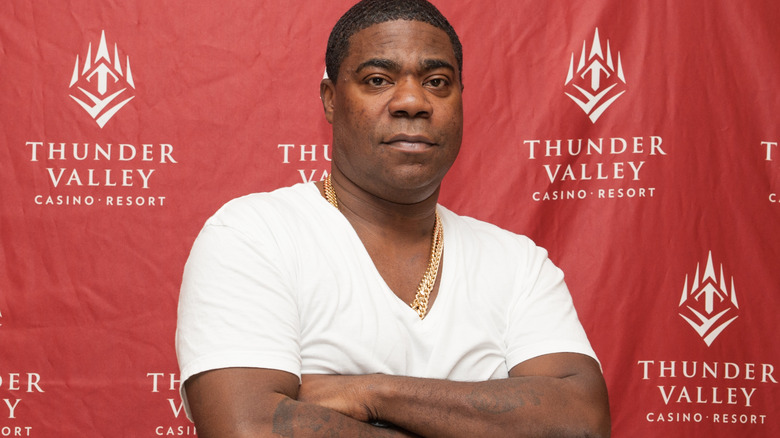 Randy Miramontez/Shutterstock
Of course, Arnold Schwarzenegger and Danny DeVito are reprising their roles from the original. That leaves open the role of the brand new third sibling, and stepping in for Eddie Murphy will be "Saturday Night Live" and "30 Rock" alumnus Tracy Morgan. 
"I'd been good friends with Tracy Morgan for a long time and always thought he was one of the funniest men in the world. I thought he would make a terrific triplet, and we rewrote the whole script for him," Reitman told Deadline.
In the original, Chloe Webb played Vincent's girlfriend, Linda Mason. More recently, the actress played Monica Gallagher on Showtime's "Shameless" from 2011-2016. Julius' love interest, Marnie Mason, was played in the original film by Kelly Preston ("Jerry Maguire"), but she tragically died in 2020. For now, it's unclear if any actors from the original film (outside of the titular twins themselves) will be returning, but that cast included Bonnie Bartlett (who played Julius and Vincent's mother Mary Ann Benedict), Marshall Bell, Trey Wilson (who died in 1989), and David Caruso. 
Since "Twins," DeVito has been busy acting ("It's Always Sunny in Philadelphia") and producing (he won an Oscar for 2000's "Erin Brockovich"), while Schwarzenegger has appeared in "The Expendables" franchise, a few "Terminator" movies, the zombie film "Maggie," as well as serving as the governor of California from 2003-2011.
What is the plot of Triplets?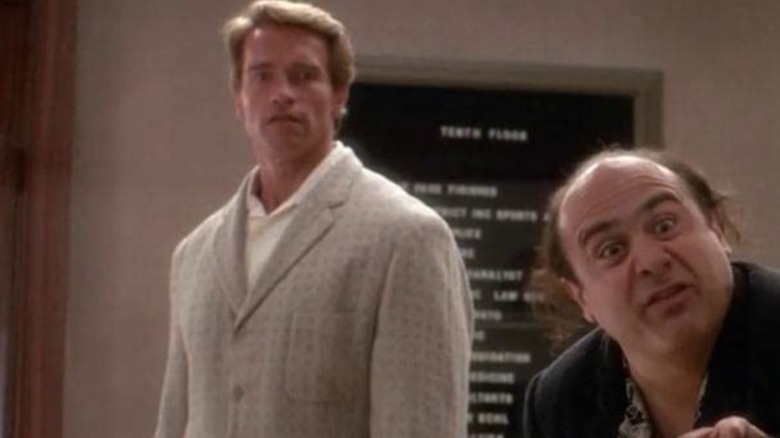 The title "Triplets" leaves no doubt about the movie's main plot. Admittedly, it's pretty obvious, if you've seen the original film. 
"Twins" told the wacky sci-fi story of two twins, the intellectual peak human Julius (Arnold Schwarzenegger) and the troubled Vincent (Danny DeVito), both created in a lab as the result of a top-secret experiment to produce the perfect human. The sequel will add a new, previously secret wrinkle to the proceedings by revealing that a third baby also arose from these same experiments, the adult version of which will be played by Tracy Morgan. "They don't know each other and very early in the movie they meet and it's how they achieve a bond together after all these years. It's really a film about family and, no matter how different we all are, we have to learn to get along. These guys have great chemistry together, and you can see that in the reel, and how much energy they bring out in each other," Reitman told Deadline. 
At this rate, adding new siblings to the government experiment that produced these three very different siblings could go on indefinitely, but given that it has taken over three decades for the sequel to come to fruition, fans probably shouldn't expect another installment after that (though if it did happen, would certainly be titled "Quadruplets"). Of course, in Hollywood, anything is possible, so never say never.