NBC Orders Glenn Howerton, Lorne Michaels Comedy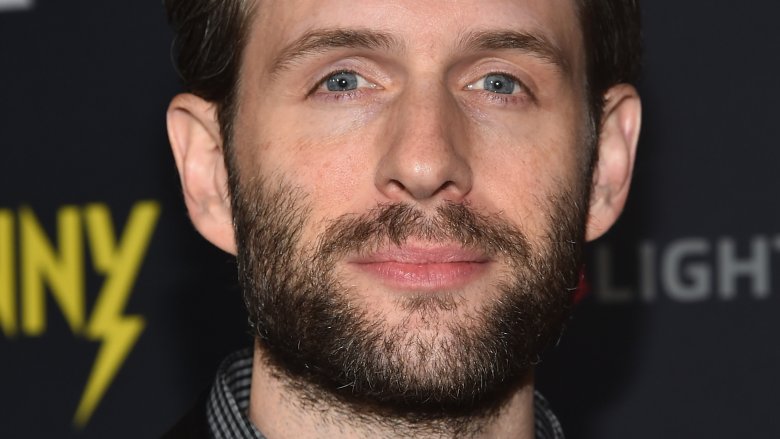 Getty Images
It's starting to look more and more like Glenn Howerton won't be returning to It's Always Sunny in Philadelphia.
Howerton's pilot, A.P. Bio, from Seth Meyers and Lorne Michaels, has officially been picked up to series, Variety reports, casting doubt on Howerton's future with the FXX series.
In the pilot of the new NBC series, Howerton plays a philosophy scholar who loses out on his dream job and goes to work as a high school Advanced Placement biology teacher. Realizing he has a room full of honor roll students at his disposal, he decides to eschew teaching biology and instead use the kids to his own benefit. Written by Saturday Night Live's Mike O'Brien and executive produced by Meyers and Michaels, the series also stars Patton Oswalt, Lyric Lewis, Mary Sohn, Aparna Brielle, Jacob McCarthy, and Nick Peine.
It's Always Sunny ended its twelfth season with a pretty big cliffhanger concerning Howerton's character Dennis, opening up the possibility that he may leave for good. While production on season 13 will be delayed a year as the rest of the cast balances other projects, it's unclear if Howerton's schedule will be incorporated into the plans.
A.P. Bio is NBC's first comedy series pickup of the season, aside from the Will & Grace revival. The network has also already ordered Jason Katims' high school musical theater drama Rise and the Anne Heche-starring military drama For God and Country.
Other new shows that are reportedly in contention for next season are Fox's Amy Acker and Stephen Moyer-starring Marvel mutant pilot, the Craig Robinson and Adam Scott comedy Ghosted, Greg Berlanti's Black Lightning, and The CW's Dynasty reboot. ABC has already ordered Marvel's Inhumans to series for next season, while CBS already has The Big Bang Theory spinoff Young Sheldon, and Fox already has Seth McFarlane's Orville. While we wait to see which other shows will take over our TV screens this fall, see some of the shows we already know will blow us away this year.