Ryan Gosling Was Terrified To Work With Harrison Ford On Blade Runner 2049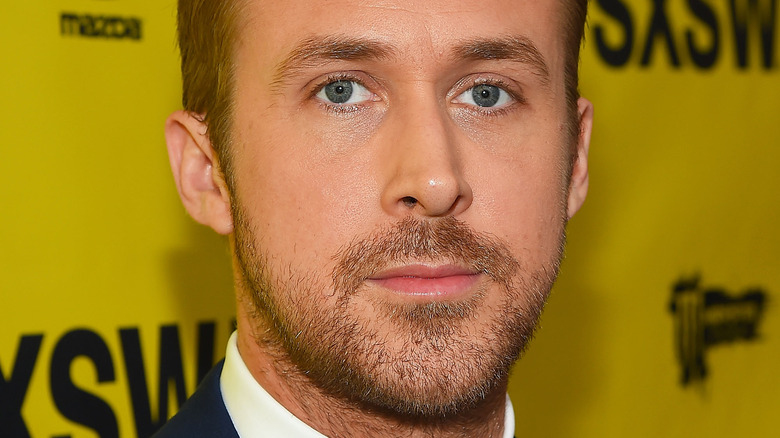 Getty Images
Despite his multiple Oscar nominations under his belt, Ryan Gosling still gets nervous around A-list actors he admires.
Speaking with Entertainment Tonight Online at San Diego Comic-Con, Gosling revealed that he was terrified to work with Harrison Ford on Blade Runner 2049. The two play Officer K and Rick Deckard, respectively, in the upcoming remake, an experience Gosling admitted was quite nerve-wracking.
"I was kind of in a constant state of [nervousness while filming]," Gosling confessed. "It's kind of surreal to be a part of this film, because it's such an important part of film history, and also, you know, [I'm] obviously a great admirer of Harrison's. So, to get to work with him and, you know, hang out in these situations... I feel very lucky."
Suffice it to say that many of us adore Ford's work as well. From his portrayals of Indiana Jones in the whip-cracking adventure series to the smuggler in space Han Solo in the Star Wars pantheon, Ford has made a massive name for himself. But, according to Gosling, the legendary actor is even cooler in real life than he is on screen. 
"He's cooler than all of those characters, too!" Gosling said, coming to that realization on the set of Blade Runner 2049. "You realize that all of those kind of iconic moments from those movies are things that he wrote or created."
Gosling's admiration of Ford appears to be reciprocated, despite Ford joking that "it was horrible" having to work with the 36-year-old actor. Ford hinted that Gosling may even have a handful of memorable moments of his own in the Blade Runner sequel, which is set 30 years after the events of the original. "The great thing is you don't have to have seen the first one in order to appreciate [the sequel]," said Ford. "This one stands alone. It's great, but it is a sequel, and it carries through on the story."
San Diego Comic-Con didn't just bring Gosling's adorable confession to light. It also gave audiences a new look at Blade Runner 2049 and explained the timeline between the 1982 flick and the sequel set for release later this year. 
Blade Runner 2049 is due out on October 6. Until then, find out why the movie will be better than you think.