Why Blade Runner 2049 Will Be Better Than You Think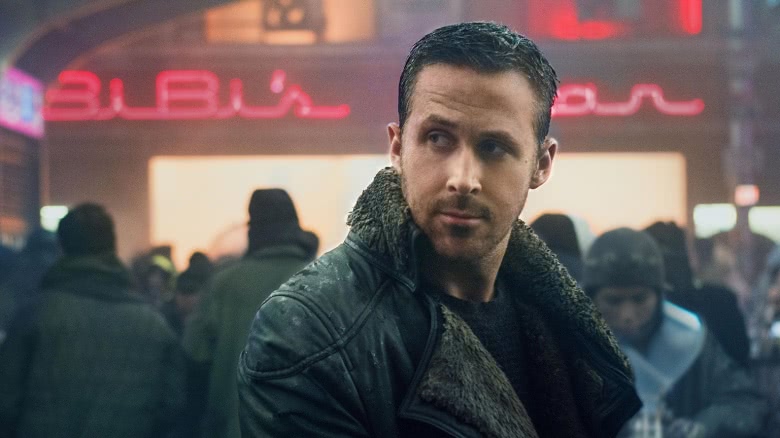 Nowadays, it seems like every other movie is some form of remake, prequel, or sequel, and they definitely aren't all created equal. While it's easy to be cynical about your average Hollywood cash grab, sometimes there are legitimate reasons to breathe new life into a franchise—and Blade Runner: 2049 looks like a perfect example of the latter. Hype is high for this belated follow-up to the 1982 cult classic, but here are a few reasons it might be better than you think.
It has a great director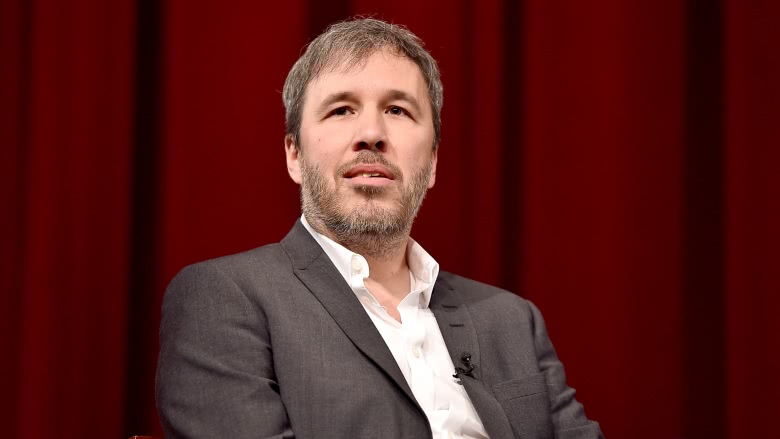 Getty Images
After spending years in development hell, the Blade Runner sequel finally got on track when Denis Villeneuve boarded the project. Though he was still a relatively unknown choice, Villeneuve had already proven to be an outstanding director: Variety selected him as one of its top ten filmmakers to watch in 2011, and a year after receiving an Oscar nomination for Best Foreign Language Film for Incendies, he made the jump to Hollywood.
The French-Canadian filmmaker has since directed four English-language productions, starting with the 2013 Hugh Jackman/Jake Gyllenhaal suspense thriller Prisoners, which garnered an impressive 81 percent rating on Rotten Tomatoes and appeared on a number of film critics' top ten lists that year. Two years later, his crime drama Sicario arrived to further critical acclaim.
Villeneuve's next project, the 2016 science fiction thriller Arrival, was one of the best-reviewed movies of 2016, and received numerous Academy Award nominations, including Best Director and Best Picture. And now that he's followed up one beloved sci-fi film, he's working on getting another potential franchise on track by rebooting Dune.
Harrison Ford is coming back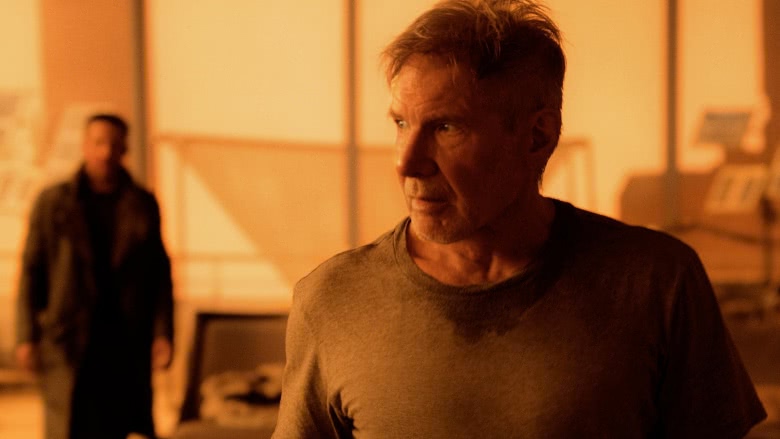 Whenever a studio decides to revive a franchise, everyone wants to know if the original cast will return. Harrison Ford, Mark Hamill, and Carrie Fisher played coy with the idea of returning to Star Wars for years before finally confirming their involvement in The Force Awakens. Ford, in particular, had some fun with the idea, but he obviously isn't averse to reprising beloved roles: he returned as Indiana Jones in Kingdom of the Crystal Skull in 2008, and when a Blade Runner sequel came calling, he was ready to return to action as Rick Deckard.
Unlike his role in Star Wars: The Force Awakens, Ford won't be featured prominently in the sequel. Part of the story is about finding Deckard in the first place, much like the story of The Force Awakens was about finding Luke Skywalker. Producer Ridley Scott told Variety Ford will appear in the film's third act, but the fact that he's returning is enough to get fans of the original interested in the sequel.
There's an awesome cast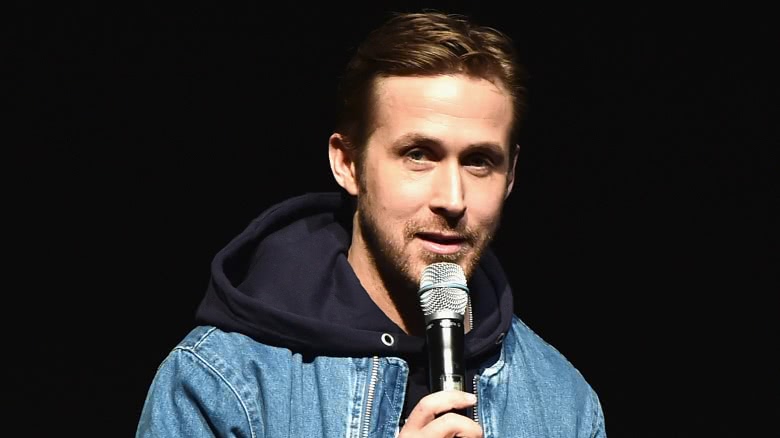 Getty Images
Aside from Harrison Ford returning as Rick Deckard, Blade Runner 2049 is chock full of A-list acting talent. Ryan Gosling stars as LAPD Officer K (who's hopefully nothing like Tommy Lee Jones' Agent K from Men in Black). Barkhad Abdi, who stunned Hollywood with his award-worthy performance in Captain Phillips, joins Gosling in an unknown role, along with Dave Bautista (Guardians of the Galaxy), Mackenzie Davis (Halt and Catch Fire), Lennie James (The Walking Dead), and David Dastmalchian (Ant-Man), among others. Rounding out the cast are Jared Leto as Wallace, Edward James Olmos as Gaff, and Robin Wright in an unknown role.
Ridley Scott is heavily involved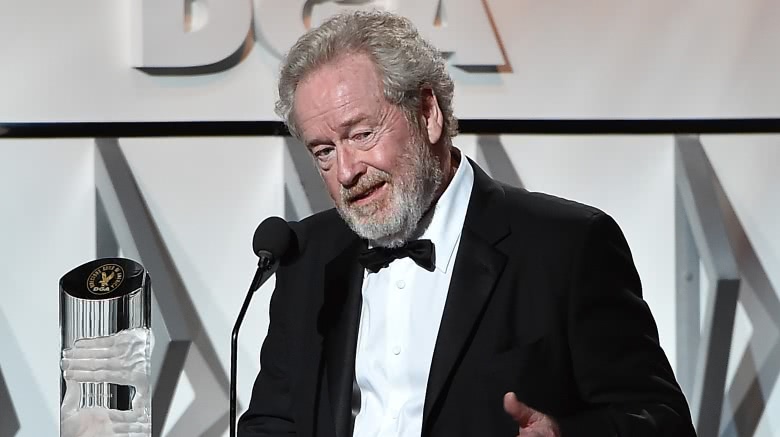 Getty Images
In addition to spawning the popular Alien franchise, Ridley Scott's extensive résumé boasts hits like Thelma & Louise, Black Hawk Down, and American Gangster, but like any filmmaker with a long career, he's had his share of ups and downs over the years. The Martian sparked a return to form in 2015, even earning Scott a Best Picture nomination at the Academy Awards, but he refused to rest on his laurels, moving right on to his Prometheus sequel, Alien: Covenant.
Although he won't be directing the upcoming Blade Runner sequel despite being originally attached, Scott is heavily involved in its production—which is great considering his recent track record. Talking with Entertainment Weekly, Villeneuve expressed his gratitude for having Scott and cinematographer Roger Deakins on the team, saying, "It's a great team and spirits are very high. Failure is not an option." Scott's involvement is highlighted in the first cast photo, which shows him talking with Ford, Gosling, and Villeneuve.
They're taking the world of Blade Runner to new heights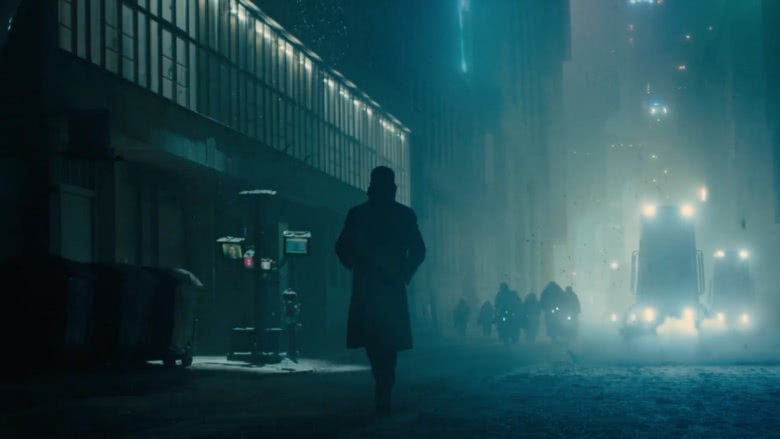 The original Blade Runner pioneered a new era of production design, and Villeneuve is looking to take it to another level with the sequel. The story still takes place in Los Angeles, but the environment will be much more extreme than in the original. "The climate has gone berserk—the ocean, the rain, the snow is all toxic," he told Entertainment Weekly. "It's a Canadian wet dream!"
The director's comments were supported by Gosling when the actor appeared at CinemaCon in 2017. He told the press that "the craftsmanship on this film was really on another level. Every location was real; every set was there, it was a fully functioning, living, breathing world. ... prepare to start going steady with the edge of your seats."
The music will be great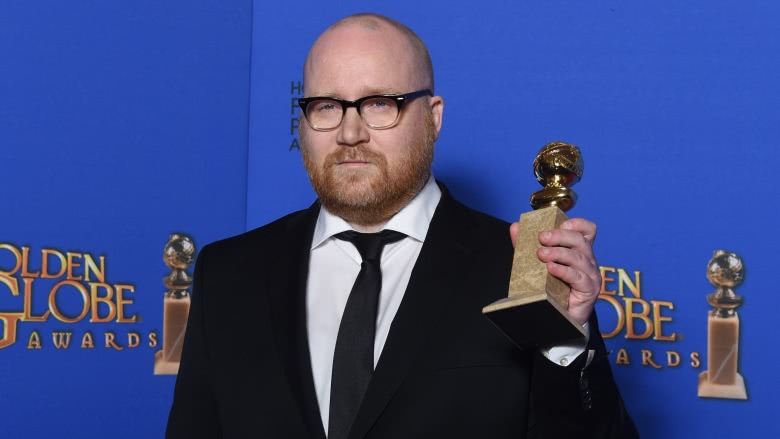 Getty Images
A movie's soundtrack can make or break a film. It's what draws audiences in, retains their attention, and builds intensity. Sometimes, a particular score can provoke nostalgia—take franchises like Star Wars, Harry Potter, and Jurassic Park, for example. While the soundtrack for the original Blade Runner may not have had much of an impact on the charts, it earned Best Original Score nominations from the BAFTA and Golden Globes.
Villeneuve's Blade Runner sequel will feature a score from Johann Johannsson, who previously worked with the filmmaker on Prisoners, Sicario, and Arrival. Johannsson also worked with James Marsh on The Theory of Everything, which earned him the Golden Globe for Best Original Score as well as nominations for an Academy Award, a BAFTA Award, and a Grammy.
It's screening in IMAX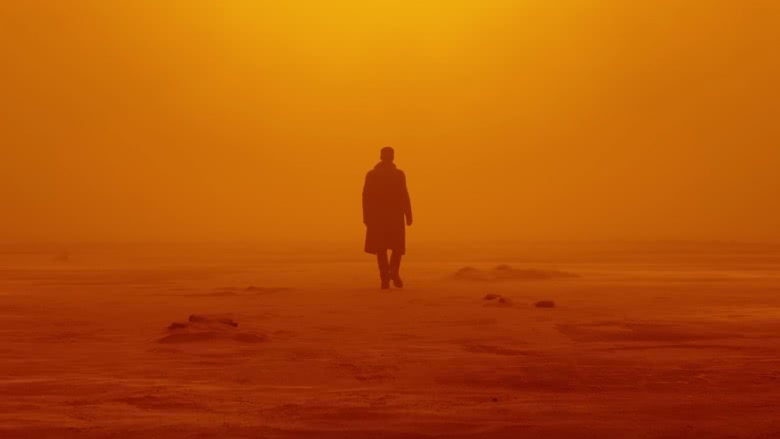 With ticket prices increasing year after year, casual moviegoers may find it difficult to justify spending upwards of ten dollars a person for a night out at the movies (even more if they're in the mood for popcorn). It's often easier—and just as entertaining—to wait until a film arrives on home video or Netflix, Amazon Prime, or another streaming service.
Then again, there are some movies that are only worth seeing in theaters—on the biggest screen possible. In those cases, IMAX is your friend, and Blade Runner 2049 just might be worth the expensive ticket, partly thanks to the involvement of director of photography and cinematographer Roger Deakins.
If you don't know anything about Deakins, take some time to watch this supercut of his work and bask in his glory. He's worked with some of the top directors in the industry on everything from critically acclaimed dramas like Fargo and No Country for Old Men to blockbuster action thrillers like Skyfall. Film buffs trust Deakins' eye, and it's already clear from the Blade Runner 2049 trailer that he's put together some stunning visuals.