Blade Runner 2049 Panel Explains Timeline Between Original And Sequel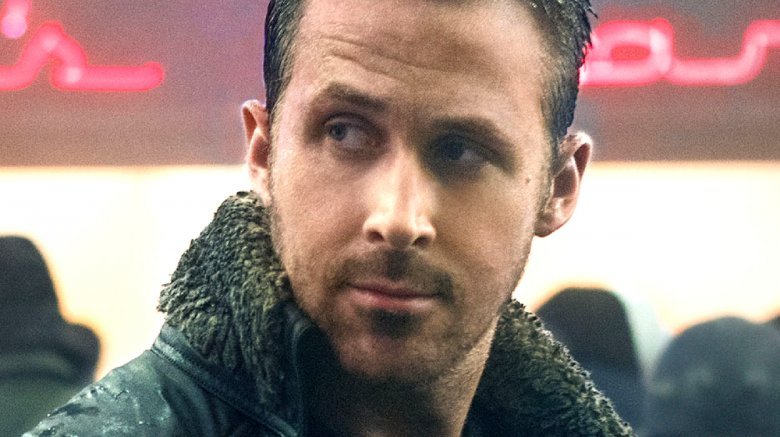 The missing links have been revealed.
San Diego Comic-Con was transported to the year 2049 on Saturday, when the cast and creatives of Blade Runner 2049 made their official appearance in the convention center's Hall H. 
There, lead actors Harrison Ford and Ryan Gosling helped open the upcoming film's panel, which explained the timeline that connects the original Blade Runner with the 2049 sequel. Per The Hollywood Reporter, the overarching movie timeline is as follows:
"2023: Replicant prohibition takes affect. 2025: Wallace corporation helps solve the world food shortage. 2030: Wallace helps legislation repealing replicant prohibition. 2049: Thirty years after Deckard and Rachel escaped, Los Angeles has changed dramatically. Humans who can't afford to get to off-world colonies are left behind. Society is divided between two classes, replicant and humans."
Since Blade Runner 2049 was announced last year, we've gotten a slow-release stream of featurettes and trailers, and new information from director Denis Villeneuve (Arrival). But what has remained at the forefront of fans' minds is how the follow-up will chronologically succeed the Ridley Scott-helmed original. Now, with this distinct timeline reveal at SDCC, it seems as though at least some of the mystery has been cleared up. 
In addition to explaining the timeline, the Blade Runner 2049 featured director Villeneuve opening up about his fears regarding the project, especially because the 1982 original is so special to him. "I didn't want someone else to f— it up," said Villeneuve about stepping up to helm the sequel. "[Blade Runner] is my favorite movie of all time growing up and it's part of my birth, my desire to be a filmmaker."
Set 30 years after the first film's events, Blade Runner 2049 sees Gosling take the lead as the new blade runner. His character, LAPD Officer K, uncovers a secret that could launch what little is left of society into all-out chaos. Along his journey, Officer K meets up with the long-lost Rick Deckard (Ford), a former blade runner whose whereabouts have been unknown for over three decades. 
Blade Runner 2049 also stars Jared Leto, Robin Wright, and Ana de Armas. The movie is due out in theaters October 6, 2017.
In the meantime, learn how Blade Runner 2049 can fix what the original got wrong.