The Atlanta Reunion You Likely Never Noticed In Joaquin Phoenix's Joker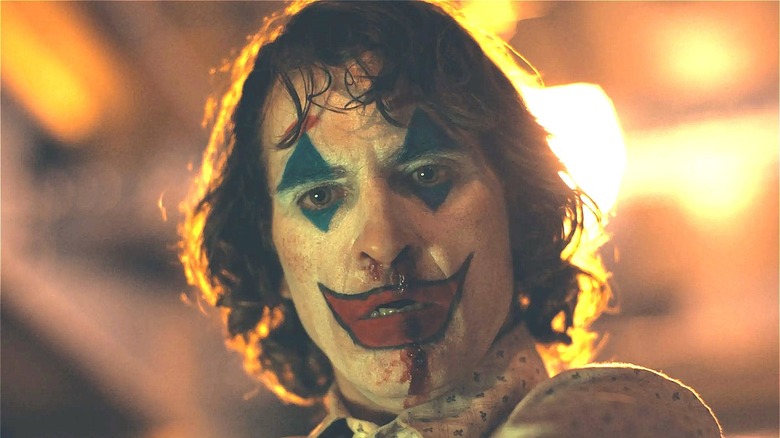 Warner Bros. Pictures
Among the many things that set 2019's "Joker" apart from other comic book movies is the fact that the film is really more of a character study than a true superhero flick. In stark contrast to the massive ensembles used so frequently in Marvel's superhero films, "Joker" is almost entirely focused on the story of Arthur Fleck (Joaquin Phoenix) and his chaotic descent into madness.
As such, it's natural for audiences to forget just how stacked the cast of that movie actually is. The film stars heavy hitters like Frances Conroy (famous for her work in shows like "American Horror Story" and "Six Feet Under") and the legendary Robert De Niro, who's role in 1976's "Taxi Driver" is in many ways an inspiration for Fleck himself (via Esquire). The rest of the cast is filled out with widely accomplished character actors such as Glenn Fleshler and Shea Whigham, and even a few up-and-coming stars whose careers have just started to take off. 
As it happens, the film actually features two actors from "Atlanta," reuniting them on the big screen in two entirely different roles than those they play in FX's hit comedy drama.
Zazie Beetz plays Arthur's love interest Sophie in Joker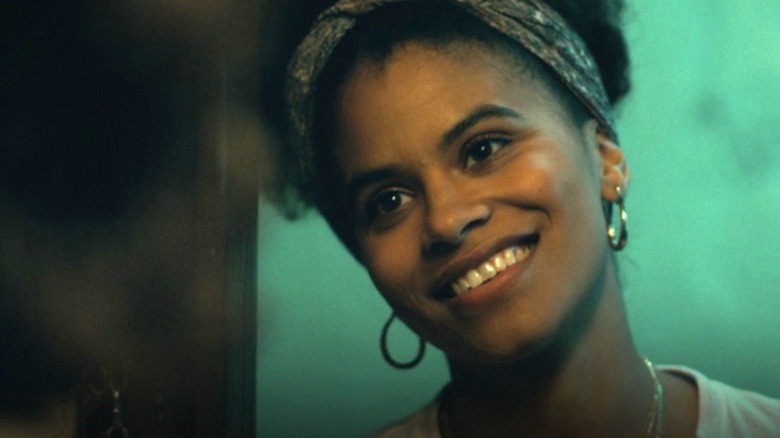 Warner Bros. Pictures/HBO Max
The two actors from "Atlanta" who star in "Joker" are Zazie Beetz and Brian Tyree Henry, who play Vanessa "Van" Keefer and Alfred "Paper Boi" Miles, respectively, in the HBO show. Van is the on-again, off-again love interest for Earn (Donald Glover). The two have a daughter named Lottie, and though she and Earn are no longer together, she allows him to stay at her apartment sometimes — as long as he is able to provide financial support for Lottie.
In "Joker," Beetz plays Arthur Fleck's neighbor and eventual love interest, Sophie Dumond. Like Van, Sophie is a single mother trying to make it on her own in the big city, and throughout "Joker" she and Arthur begin to form a romantic relationship. However, it's revealed later in the film that this relationship is all a figment of Arthur's imagination, and that he has actually been stalking Sophie for months. 
This culminates in a truly horrific scene in which Arthur breaks into Sophie's apartment and sits on her couch, waiting for her to come home. Sophie finds him there and asks him to leave, clearly frightened out of her mind by the stranger who just enters her apartment unannounced. Beetz delivers yet another fantastic performance despite her limited screen time, and the palpable fright on her face when she finds Arthur on the couch further reinforces just how crazy he really is.
Brian Tyree Henry appears as an Arkham Asylum clerk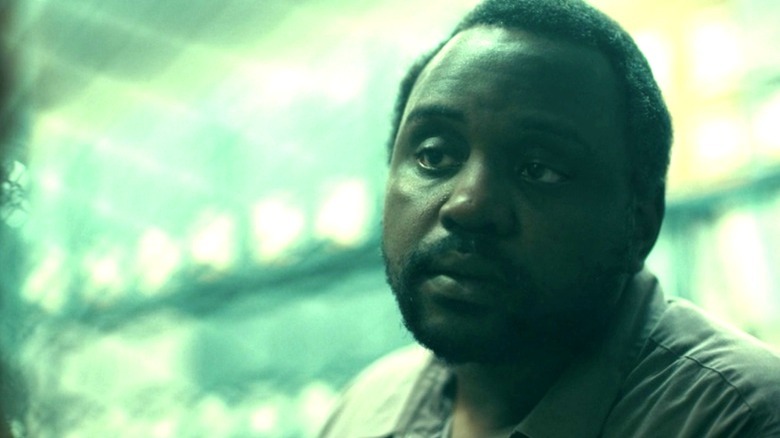 Warner Bros. Pictures/HBO Max
Brain Tyree Henry plays the character of "Paper Boi" in Atlanta, an up-and-coming rapper who also happens to be Earn's cousin. He allows Earn to be his manager early on in the series, though by the end of Season 2, it's clear that their relationship is incredibly strained. As he becomes more successful, "Paper Boi" struggles with his own mental health, wondering if this success is truly what he wants. Henry's performance as the troubled rap star is nothing short of incredible, and though he has only a minor role in "Joker," the actor still manages to make a huge impact in his short time on screen.
In "Joker," Henry plays a clerk at Arkham Asylum named Carl, who assists Arthur Fleck in tracking down some records related to his mother, Penny Fleck (Frances Conroy). Penny is a former resident of the asylum, and Carl inadvertently reveals that she is actually a paranoid schizophrenic who adopts Arthur after he is violently abused as a child. Finding out the truth about his past — and the fact that he spends so many years caring for a woman who isn't even his real mother — Arthur finally breaks down completely, kicking off his transformation into Joker.
Despite the fact that neither Henry nor Beetz appear on screen together in "Joker," it's still neat to see the two "Atlanta" stars in the same project once more, especially considering how different the two stories really are.