The Only Too Hot To Handle Star To Appear On The Challenge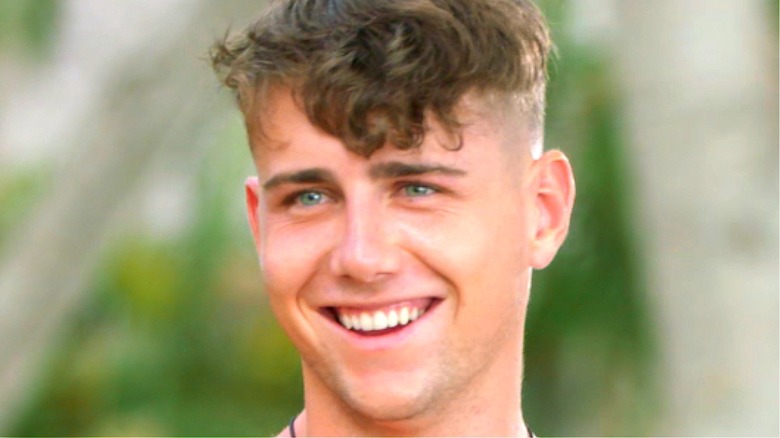 Courtesy of Netflix
There are a lot of reality dating shows on television. With everything from "The Bachelorette" to "Love Island," viewers can always be counted on to root for love. After seeing how successful these shows were, Netflix decided to start making their own, with shows like "Dating Around" and "Love is Blind" making their debuts. In 2020, a new kind of reality show dropped on the streaming service, one that was more about making connections than dating.
The idea of "Too Hot to Handle" is that the 10 contestants — all of whom are serial daters and commitment-phobes — cannot kiss or have any sexual contact with each other, and they're also forbidden from self-gratification. The lure to stick to the rules is a $100,000 cash prize that decreases each time a rule is broken. It was fascinating to see some, like Francesca Farago, constantly ignore the rules, indifferent to losing money, but there were others who were so determined to win the prize that they tried their very best not to slip up. One such individual became a favorite among viewers because of this single-minded determination, and also ended up catching the eye of producers on MTV's reality show "The Challenge."
Kelz Dyke spent months training for The Challenge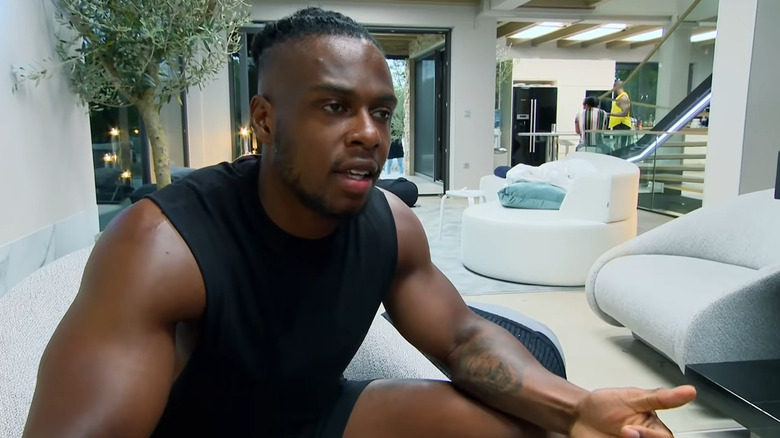 MTV/YouTube
"The Challenge: Spies, Lies and Allies" saw Kelechi "Kelz" Dyke as the first cast member of "Too Hot to Handle" to appear on the show, and there's no doubt his imposing size helped make him one of the rookies to watch. He was known on "Too Hot to Handle" as "The Accountant" after he turned Francesca down and told her he wouldn't break the rules, no matter what.
According to his Instagram, he plays American football for the South London team, the London Warriors, and he's made it clear that athleticism is very important to him. In an interview with People, he talked about how much more his speed "The Challenge" was, compared to "Too Hot to Handle." "That's one of the reasons I went for it," he said. "It's physical, it's brain, it's tactics, everything I love."
Unfortunately for fans of Kelz that were rooting for him, he and his partner Tracy Candela were eliminated in the second episode. Two veterans, Josh Martinez and Fessy Shafaat, decided he was too much of a threat and made up lies to convince everyone to send him packing. While Kelz wasn't surprised at the scheming, he was disappointed that he didn't last longer on the show. "That first night after I got eliminated was quite tough, mentally," he said, via Entertainment Weekly. "I couldn't believe it. You train so many months for it and you don't think you're going to get out so quickly. It was a shock to the system. But we adapt, we grow, we come back stronger and smarter."
Kelz may be gone for now, but he hopes to come back in a future season and get his revenge.