Are Kara Killmer And Miranda Rae Mayo From Chicago Fire Friends In Real Life?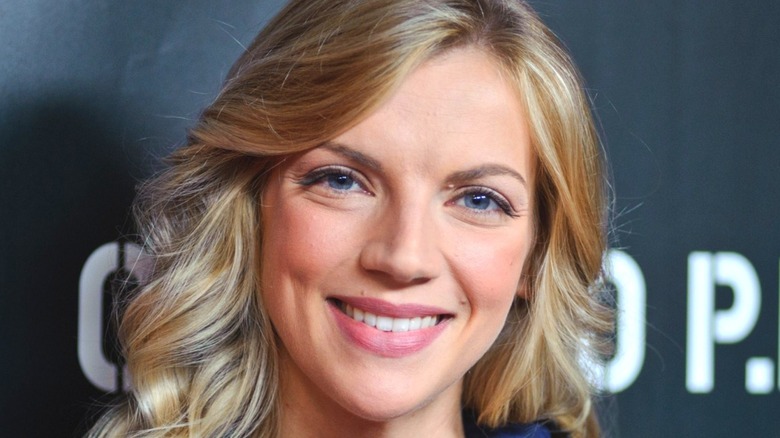 Timothy Hiatt/Getty
As two fan-favorite first responders on NBC's "Chicago Fire," paramedic Sylvie Brett (Kara Killmer) and firefighter Stella Kidd (Miranda Rae Mayo) have spent literally hundreds of hours together on the show's sets and various Chi-town filming locations. In Killmer's case, she's been saving lives on the series since debuting in 2014 in the episode "Always," while Mayo first donned her firefighter uniform in the 2016 installment "Bad for the Soul" (per IMDb).
The fact is, between the two of them, Killmer and Mayo have each appeared in a majority of the long-running "One Chicago" franchise's 200-plus episodes. Whether they're braving flaming skyscrapers to rescue panicked occupants or pulling injured victims from multiple-car vehicle pile-ups, their central roles on the series means they spend vast amounts of their time together during long days and nights of shooting and rehearsals.
But with all this time in each other's company week after week for 10 full seasons of "Chicago Fire," can Killmer and Mayo still manage to be friends in real life?
Killmer and Mayo appear to be real-world friends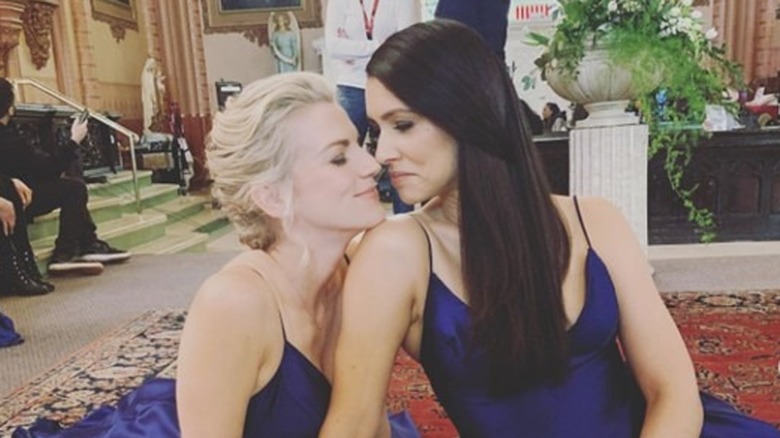 Instagram
It's a simple fact that actors appearing in a network series that shoots new episodes weekly for a decade are going to end up knowing each other well. In addition, playing the action-oriented characters they play in "Chicago Fire," Kara Killmer and Miranda Rae Mayo will by definition be put into some high-stress filming situations that could prompt them to require time away from each other to decompress off the set. But if posts on social media are to be believed, this is certainly not the situation for these two actors.
In one image featured on Killmer's Instagram feed, she and Mayo, both in evening gowns, are seen face-to-face with the caption, "Happy Birthday to this one-of-a-kind lady! You make life better and work more fun!" Another of Killmer's Instagram photos sees the two women embracing each other with the caption referring to the pair's two on-screen love interests, joking: "A peek into Season 8: She [Sylvie] chooses Stella. Sorry Matt. Sorry Kyle. You've been out done."
So, even though these two actors spend most of their professional lives working together up close and personal on "Chicago Fire," it certainly seems like Killmer and Mayo are indeed good friends when hanging out in real life.