Chicago Fire's Kara Killmer Reveals What Fans Should Expect For Season 10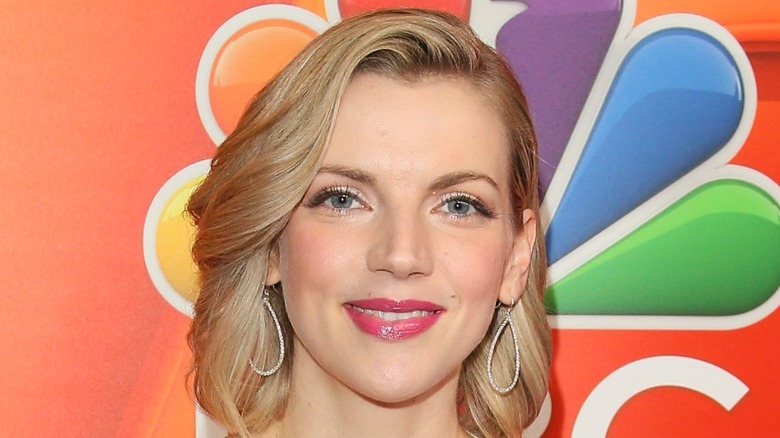 JB Lacroix/Getty Images
Sylvie Brett has come a long way since she first ran away from small-town Indiana to the big city during Season 3 of "Chicago Fire." 
When she arrived in Chicago, Sylvie (Kara Killmer) was a naive farm girl, too trusting of strangers, too inexperienced for some of the tougher calls she and her team on Ambulance 61 were sent to. Now, going into the show's tenth season, she's an experienced pro who is far less likely to be thrown by anything, except perhaps one of her many romantic entanglements.
Killmer says that sort of character growth is key to the ongoing success of "Chicago Fire," and something audiences can expect to see throughout Season 10 as the familiar faces from Firehouse 51 pursue new goals and new paths. In an interview with Fort Worth Magazine (Killmer was born in nearby Crowley, Texas), the actor promised "a lot of interesting changes coming to the house," in Season 10, once last season's cliffhangers are resolved.
Chicago Fire's characters are primed for professional growth in Season 10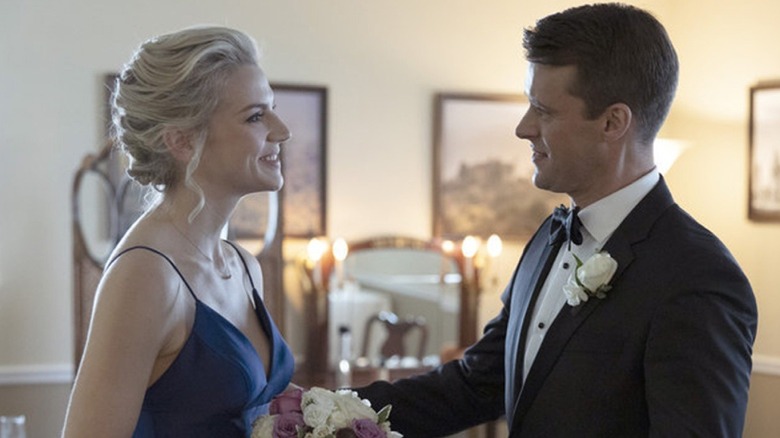 NBC
Most of these alluded to by Kara Killmer are organizational. After all, the show has been running for 10 years now, and over such a period people are bound to undergo changes in their professional lives. She references Stella Kidd (Miranda Rae Mayo), who passed her lieutenant's exam in the ninth season, and longtime Battalion Chief Wallace Boden (Eamonn Walker), who she says might be looking for a promotion as well.
"So it kind of leaves everyone figuring out, 'Okay, how are we going to reconfigure?'" Killmer told Fort Worth Magazine. "It'll be interesting. I mean, this is the tenth season, and everyone's matured so much over these 10 years, and you have to have the proof that we've had this growth."
However the deck gets reshuffled, Killmer is confident that Sylvie will find a place in it. "I feel fortunate that I get to have a very versatile character and that I can kind of mingle with any of the groups and any of the other characters in the story," she said. "That keeps it interesting after almost a decade, to be able to play the fun stuff and also the really dramatic stuff."
Killmer didn't spill any details about what might happen after Brett and Captain Matthew Casey (Jesse Spencer) finally owned up to their feelings in the Season 9 finale, but safe to say that's going to have to be sorted out during Season 10.
The tenth season of "Chicago Fire" premieres on NBC on September 22.