Disney's Version Of Deadpool 3 Is Already Making The Creator Nervous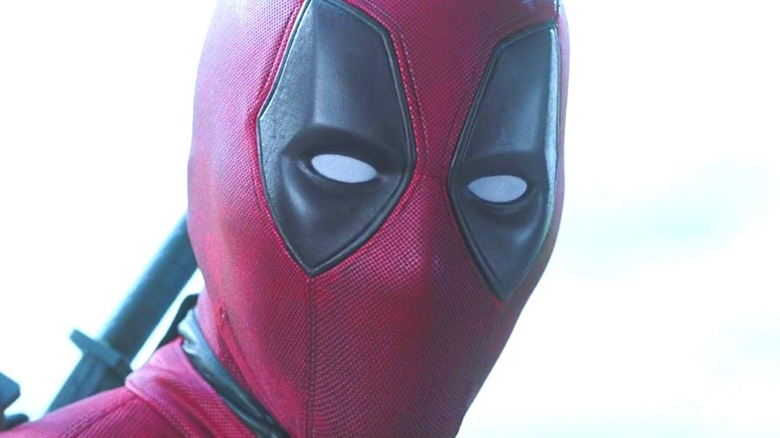 20th Century Studios
What does a Disney version of Deadpool look like? This is a question fans have been asking since the announcement that Disney inked a $71 billion deal to purchase the bulk of Fox Media assets (via BBC). Included in that purchase were the rights of Marvel properties such as X-Men, Fantastic 4, and Deadpool.
2016 saw the release of a long-awaited Ryan Reynolds passion project, "Deadpool." The R-rated superhero Marvel property brought Fox massive success and forced a green light on the anticipated sequel. Paramount to the success of both films was the insight and performance of the lead actor Ryan Reynolds. He worked tirelessly behind the scenes to rebuild the disastrous version of the character seen in "X-Men Origins: Wolverine." In both 2016 and 2018, audiences got a more faithful rendition of the Merc with a Mouth.
After the Disney purchase brought Deadpool back into the Marvel list of properties, questions arose as to which Deadpool audiences would get — or if they even would. In a recent interview, Deadpool creator Rob Liefeld shared his thoughts on the progression of Deadpool continuing to appear for Disney.
Does Ryan Reynolds' Deadpool fit in the MCU?
Since the launch of Disney's streaming service, Disney+, the company has seemed content to stay within its successful model. There is no R-rated content on the platform, at least in the US. The UK's Disney+ platform added a Star section (via Tech Radar), doubling its content that included several R-rated productions. So where does that leave "Deadpool 3?"
While fans eagerly await news on the other former Fox properties initially omitted from the Marvel Cinematic Universe like F4 and X-Men, there is a hesitation accompanying Ryan Reynolds' foul-mouthed fourth-wall-breaker. The two dozen MCU films and a handful of series are firmly set in PG-13 territory, making them safe for the whole family. So what does Rob Liefeld think about his character now being in the hands of the House of Mouse?
in an interview on "The Big Thing" podcast, the creator emphatically said, "Am I nervous? YES!" He continued, citing concerns over the limited money-making potential of age-restricted films, "Do I trust that Disney's gonna make an R-rated movie? Can you wake me up in two years and show me that it worked?" As the Marvel properties begin taking darker turns with the addition of characters like Moon Night and Blade, the MCU seems to be on the precipice of carving out a more adult-geared section of offerings moving forward. But it remains to be seen if they're ready for "Deadpool" levels of maturity.