Mahershala Ali Opens Up About Playing Blade For The First Time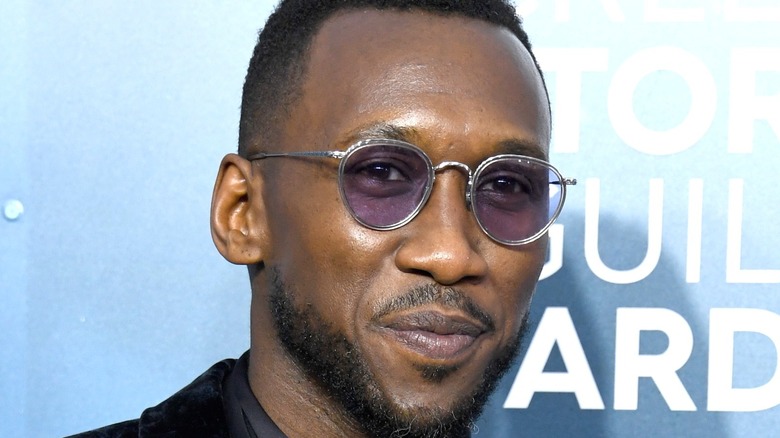 Jon Kopaloff/Getty
Spoilers for "Eternals" below
Back in 2019, Marvel Studios chief Kevin Feige took to the stage at San Diego Comic-Con to announce several new projects in the Marvel Cinematic Universe, and one of the most interesting ones was "Blade." Wesley Snipes first played the legendary vampire hunter in 1998, and the franchise has since birthed a cult following. But when Blade — aka Eric Brooks — eventually arrives in the MCU, he won't be played by Snipes. Instead, "House of Cards" and "Green Book" star Mahershala Ali is the one playing the Daywalker.
Fans were surprised in the second "Eternals" post-credits scene when Ali makes a brief cameo that teases the future of Kit Harington's Dane Whitman. The scene shows Dane reaching for the legendary Ebony Blade (the dark counterpart to Excalibur) when Mahershala Ali's voice is heard off-camera saying, "Sure you're ready for that, Mr. Whitman?" The brief scene doesn't make it clear that it's Blade who's speaking to Dane, but director Chloé Zhao recently confirmed it in an interview with Fandom.
Obviously, this teases that Blade and Dane Whitman's Black Knight will wind up working together in a movie further down the line, and Mahershala Ali recently opened up about finally playing the Daywalker for the first time.
Mahershala Ali says it was 'scary' playing Blade for the first time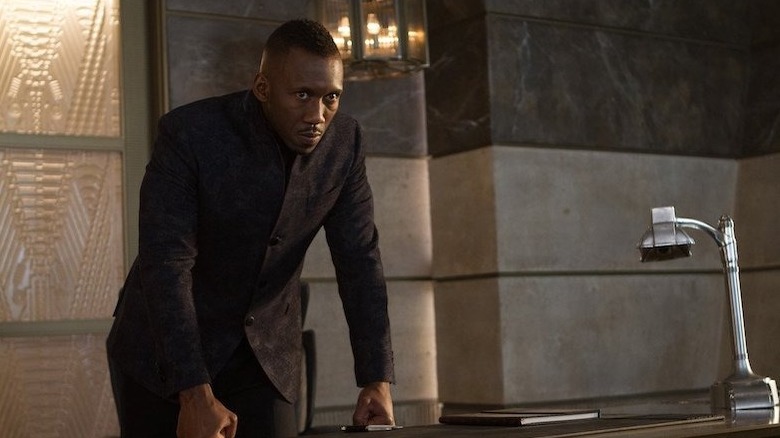 20th Century Studios
Mahershala Ali recently spoke to Empire Magazine about playing Blade for the first time — or giving him a voice at the very least. The actor says it was "cool" to finally step into the MCU. "It was really cool, getting to do that," he said. "It was scary. Because, you know, you're talking before you're filming it." He then confessed how daunting it was as an actor to create the character, even vocally. "I'm pretty particular about my choices, like most actors, and so having to make some choices — even with a line, vocally — this early on, it brought up some very real anxieties."
But Ali also says that it was a surprising wake-up call that his role as Blade is happening. "And it made the job real," he said. "It's like, 'Okay, this is happening now,' you know, and that's exciting." The star went on to recognize just how big the MCU is in the industry and acknowledge that it's been an interesting journey since Comic-Con in 2019. "That Marvel world is obviously the biggest in film, and just to get my little introduction to that — starting with the Comic-Con a couple years ago, and now the very early stages of stepping into the shoes of that character — it felt special and really cool."
Ultimately, it gave Ali a taste for the character, and he's looking forward to throwing himself into the role. "I'm excited to get going and do more," he said. When asked if he'd tried the costume on yet, he said, "We're getting there, we're getting close."