The Most Heartbreaking Tate Moment From American Horror Story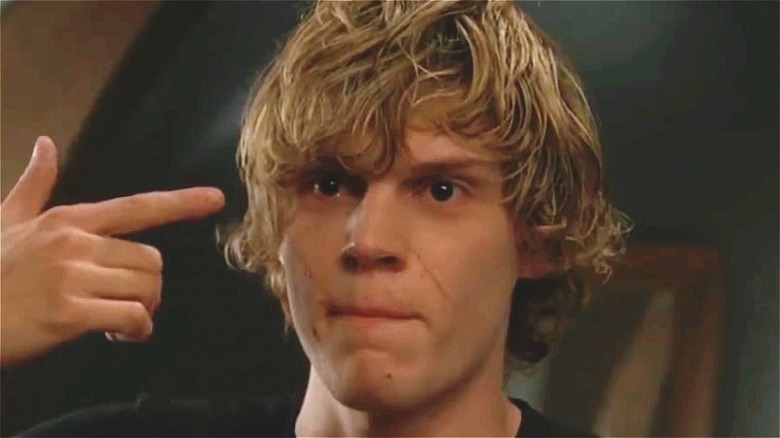 FX
"American Horror Story: Murder House" paved the way for the FX anthology series to grow into a sprawling, campy franchise with a cult following. Its inaugural season wasn't afraid to take things too far as it followed a broken family attempting to find a fresh start as they unknowingly move into a haunted mansion where a new set of problems await them.
The Harmon family's new residence is brimming with a wide array of trapped souls, but troubled teen Tate Langdon (Evan Peters) stands out as the clear fan favorite. The polarizing character is adored by many in the "American Horror Story" fanbase in spite of his violent, disturbing history.
Love or hate Tate, his arc in "Murder House" was often tear-inducing as his complicated relationship with Violet Harmon (Taissa Farmiga) turned sour as she learned the truth about her live-in ghost boyfriend.
Here is the most heartbreaking Tate moment from Season 1.
Go away, Tate!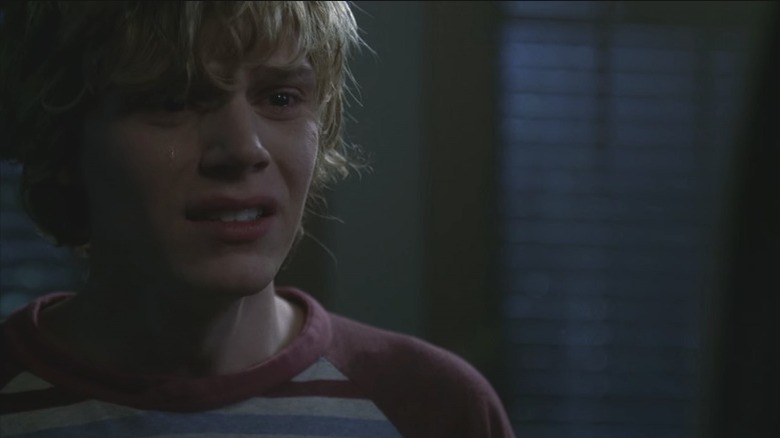 FX
Tate and Violet's relationship is toxic, to say the least. However, their angst-ridden romance was built on genuine feelings, and the two shared some pretty traumatic moments before everything came to a head in the penultimate episode of "Murder House." In "Birth," Violet confronts Tate about the darkness in his soul and tells him that he must pay for his depraved acts.
Not only does she break up with him, she tells him to "Go away!" These two words hold meaning in the otherworldly home, as it essentially banishes ghosts from being around one another. This isn't permanent, but it comes as an unexpected blow to the lovestruck Tate.
Fans on the "American Horror Story" subreddit often discuss the emotional complexity of this heartbreaking scene, with u/jeffiip pointing out that the show "does an excellent job of making people feel bad for horrible characters."
"He did some horrible things, but he also genuinely loved Violet and did more than anyone else to try to save her, so even though he deserved to lose her, you can't help but feel bad for the guy in some way," explained u/sage1007.