CSI: Vegas Season 2 Is Making It Official With One Of The Original Cast Members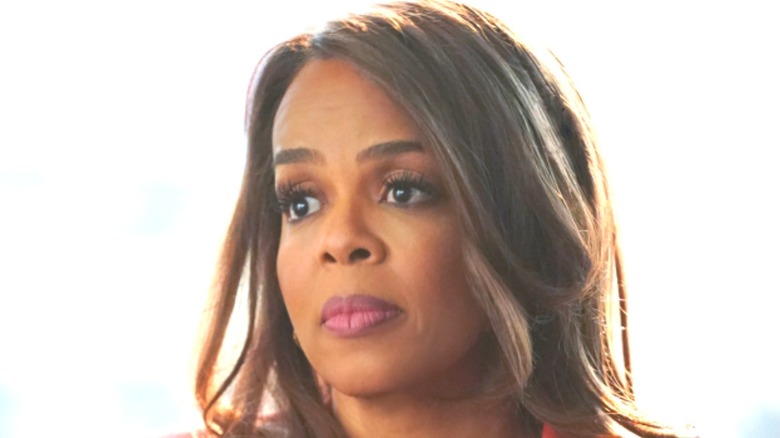 Sonja Flemming/CBS
As has become relatively common for sequels in the years since "Star Wars: The Force Awakens" prominently featured an aged Harrison Ford as Han Solo, Season 1 of "CSI" sequel series "CSI: Vegas" likewise includes a couple of original "CSI" stars alongside its numerous additions to the franchise.
While "CSI: Vegas" will soon be returning for a second season, it's doing so without its Han Solos, so to speak. First, William Petersen, who portrays Dr. Gil Grissom, revealed in December that his initial contract was limited to 10 episodes, and he decided not to stay on for any longer than what that contract stipulated. Then, in January, Sara Sidle actor Jorja Fox announced that she will likewise be absent from Season 2 after deciding that she didn't want to separate Grissom and Sara from one another.
Once their departures were confirmed, however, news began to circulate that the producers of "CSI: Vegas" were working on securing the return of Marg Helgenberg, another actor from the original run of "CSI." Now it's official: Helgenberg will reprise her role as Catherine Willows in "CSI: Vegas" Season 2.
Marg Helgenberg is back for more
According to a February 11 report by Deadline, original "CSI" actor Marg Helgenberg will once again portray Las Vegas Crime Lab night shift supervisor Catherine Willows in the second season of "CSI: Vegas." Her one-year contract reportedly stipulates that she will be credited as a single season series regular, like William Petersen and Jorja Fox before her.
As Deadline points out, "CSI: Vegas" is structured such that its principal cast of characters work on one case over the course of a season, whereas its predecessor series typically introduced a new mystery in each new episode. Helgenberg's addition, then, sets a precedent for the show to potentially introduce different returning actors in each subsequent season, based on the needs of its overarching storyline.
With that said, Willows' addition to "CSI: Vegas" was teased near the end of Season 1, when Grissom and Sidle mention that she's spending time in Ireland with a family member. Upon the episode's original air date, Helgenberg's return seemingly wasn't yet a done deal, but this nevertheless seems to indicate her addition was in the works for some time.
CBS has yet to announce when Season 2 of "CSI: Vegas" will premiere, but amidst this and other recent casting announcements, a release date may well be on its way in the near future.