Harley Quinn Vs. The Joker Spinoff Movie In The Works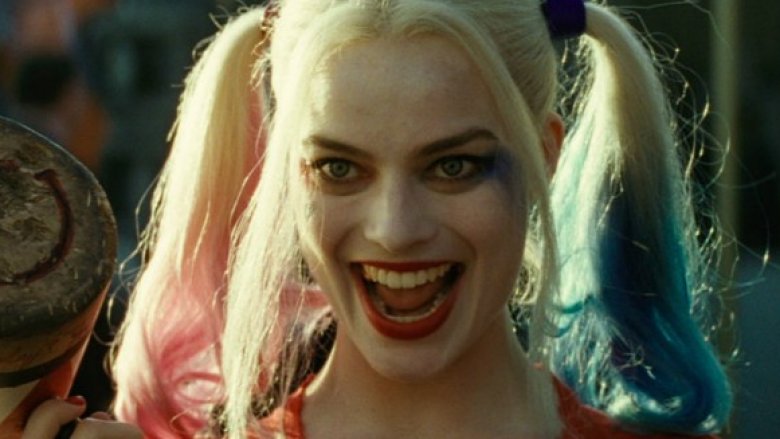 This is more than just a lovers' spat.
ScreenRant has learned that Warner Bros. Pictures is gearing up to launch another movie into the DC Extended Universe, this time headed up by Margot Robbie's Harley Quinn and Jared Leto's Joker. The outlet confirms that Warner Bros. and DC Entertainment are developing Harley Quinn vs. The Joker, a live-action movie that sees the infamous comic book couple go head to head. 
The film will exist alongside the Suicide Squad sequel, which is eyeing Jaume Collet-Serra (The Shallows) as its director, and the David Ayer-directed Gotham City Sirens. DC Entertainment President and CCO Geoff Johns is set to produce the project, which has been billed as a spinoff of 2016's Suicide Squad. 
Word that Robbie was planning an in-development Harley Quinn spinoff began circulating last year, and it appears this may have been the pic in question.
Before she appears in Harley Quinn vs. The Joker, Robbie will reprise her role as the titular psychologist turned supervillain for Ayer's Gotham City Sirens. It's currently unknown whether Leto will pop up in that movie as Joker, and the actor certainly hasn't given any hints at that possibility. "I have no idea," Leto recently revealed to Entertainment Tonight. "I can't confirm—maybe I know—but I can't confirm or deny. There are a lot of moving parts for that stuff, and we'll see what happens next."
Plot details and production dates for Harley Quinn vs. The Joker haven't been revealed just yet, but there's a definite chance that additional information will be discussed during Saturday's Warner Bros. presentation at Comic-Con. The studio will kick off the panel-filled day in the convention center's Hall H, where it's been rumored a new Justice League trailer, a first look at Aquaman, and a Wonder Woman sequel update will be shown off. 
Until we know more, take a look at the ugly behind-the-scenes truth of Suicide Squad.