The Surprising Whoopi Goldberg Classic That Bette Midler Passed On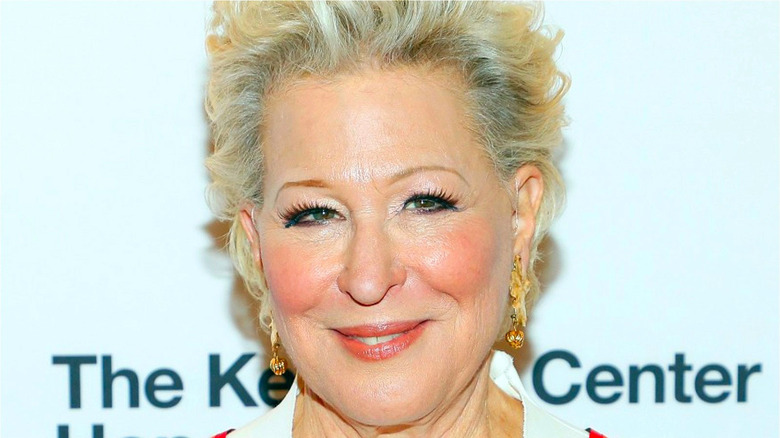 Paul Morigi/Getty
Bette Midler will soon reprise her role as head of the hellish Sanderson Sisters in "Hocus Pocus 2," a part that she made her own back in 1993. The gig was one of many iconic turns the singer, comedienne, and big-screen star has made. Besides playing a character who threatened to suck souls out of children, Midler also appeared in the tear-inducing comedy-drama "Beaches" and another notable film "The First Wives Club," starring Goldie Hawn and Diane Keaton.
Even with memorable appearances like this, though, there were some offers from Hollywood studios Midler turned down that could've made staples of '90s cinema very different movies. Midler passed on a project that eventually went to Whoopi Goldberg, sparking her career and helping her to appear in massive box-office successes like "The Lion King" and "Star Trek Generations." In hindsight, though, this was one role that Goldberg made her own with a performance that was second to nun.
Bette Midler was the original choice for Sister Act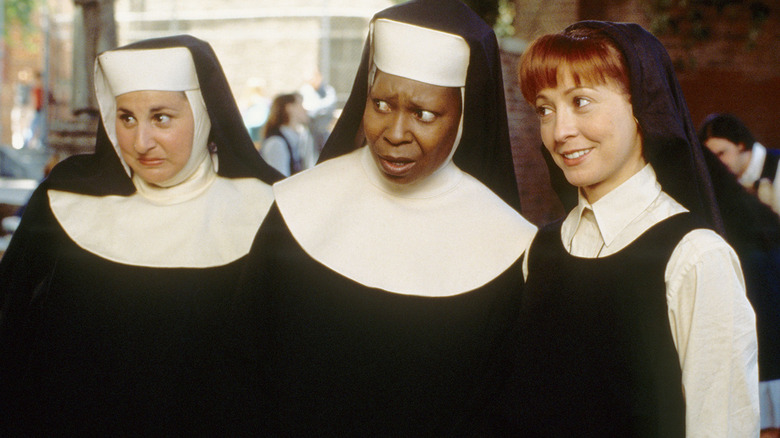 Buena Vista Pictures
Before Whoopi Goldberg took up the habit in the classic 1992 comedy "Sister Act," Bette Midler was the first choice for the leading role in the film with a holy humorous edge. The part was originally written for Midler in mind, and she even signed on for the project, which was released just a year before "Hocus Pocus" before eventually backing out.
Some years later, in an interview with Metro UK, the actress confessed that the role that would've seen her as a Las Vegas singer going into hiding as a nun after witnessing a murder was a role that should never have said no to. "There was 'Sister Act,' which was written for me, but I said: 'My fans don't want to see me in a wimple.' I don't know where I got that from. Why would I say such a thing?" Midler explained, still regretting the role that went elsewhere. "So Whoopi [Goldberg] did it instead and, of course, she made a fortune. Then she went on and did 'Sister Act 2.'"
While Goldberg's performance may have sparked a franchise (which is set for a threequel), Midler returning to her cackling character in the highly anticipated upcoming "Hocus Pocus" sequel. We can see how both of them do in their legendary roles when the two films arrive on Disney+ within the next few years.