Sister Act 3 - What We Know So Far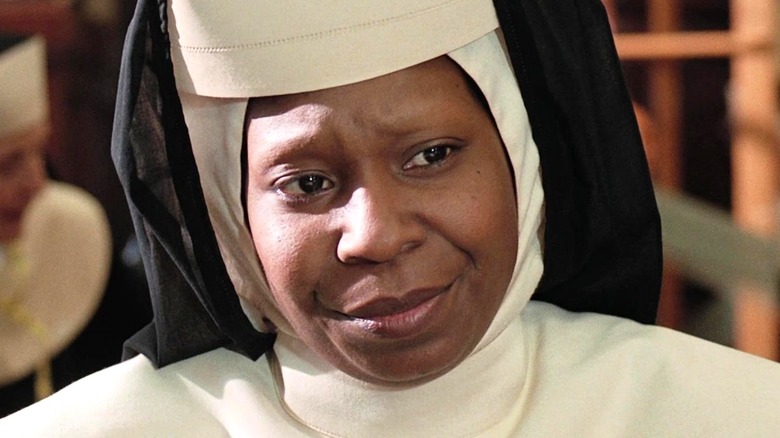 Buena Vista Pictures
We may receive a commission on purchases made from links.
If you were around in the '90s, then you definitely watched some kind of Whoopi Goldberg project. You might know her now as one of the hosts of "The View," but three decades ago, Goldberg was starring in major hit movies like "Ghost" and "The Lion King." When she wasn't winning an Oscar, she was hosting the show. And now, with a little help from the unstoppable Tyler Perry, Goldberg will be reprising one of her most famous roles for "Sister Act 3."
Though "Sister Act" is just one of Goldberg's beloved films, it's likely her most notable. Released in 1992, the movie was a box office smash, grossing nearly $230 worldwide. The film was so successful that it spawned a sequel one year later — the much less successful "Sister Act 2: Back in the Habit." Hopefully, the third entry in the series will be more like the first film, and while we wait for the threequel to hit Disney+, here's what we know so far about "Sister Act 3."
When will Sister Act 3 be released?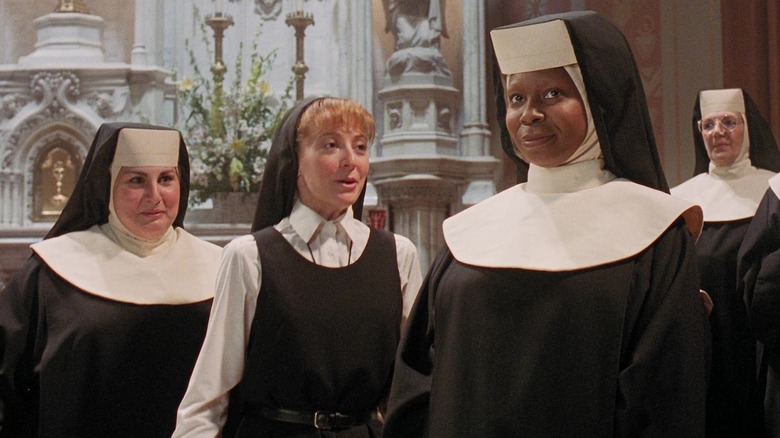 Buena Vista Pictures
Fans have been waiting quite a while for "Sister Act 3." The film was first announced way back in 2020 — during Disney's big Investor Day (via Deadline) — with the feature heading for Disney+. Unfortunately, there haven't been a ton of updates since then, but we have heard a few things here and there.
For example, in September 2022, the film's producer, Tyler Perry, went on "The View" and said, "The Hollywood system moves a little slower than I'd like to. So we've got a good script. We're off to a great start. We're just trying to get everybody moving in the direction so we can get going."
Then, in November 2022, Whoopi Goldberg went on The Tonight Show Starring Jimmy Fallon and confirmed things were heading in the right direction, saying, "The script came in yesterday. I really like it, but it has a whole lot of adults to go through. So, if they don't get in its way, it could actually be pretty good."
What is the plot of Sister Act 3?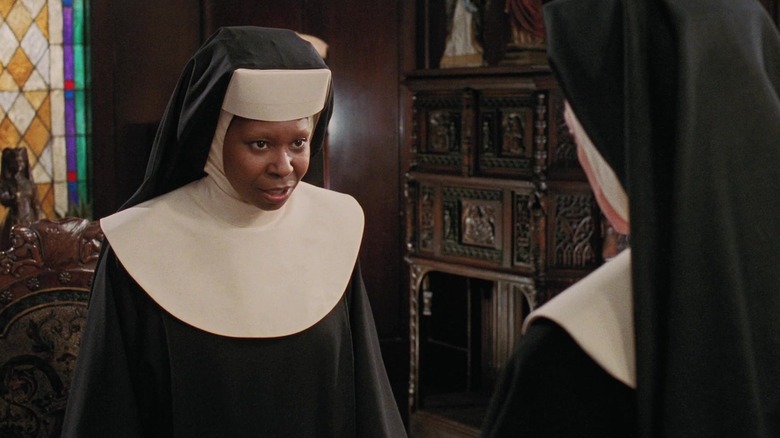 Buena Vista Pictures
We'll be honest — we aren't sure what "Sister Act 3" is going to be about. We know that the first film (released in 1992) centered around Whoopi Goldberg's Deloris Wilson, a Nevada lounge singer who, after seeing her mob-connected boyfriend (Harvey Keitel) kill an informant, enters witness protection. As a result, Deloris must hide out as a nun in a convent where she helps to revive a struggling choir.
In the sequel (released in 1993), Deloris returns to the fold when the nuns from the first film need her help teaching a group of troubled teens and dealing with a none-too-friendly administrator (James Coburn). Based on the premises of the first two movies, we'd assume that part three will involve Deloris teaching music to a group of people, but as we don't have any real details about the plot, that's all we can really surmise at the moment.
Who is starring in Sister Act 3?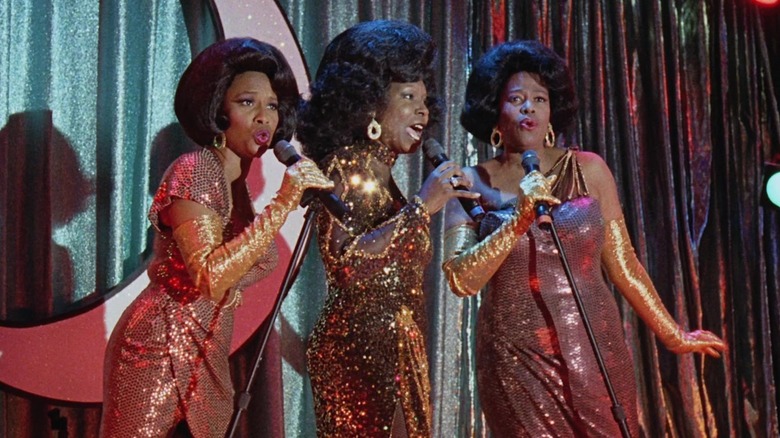 Buena Vista Pictures
There haven't been any major announcements about the cast of "Sister Act 3" except for one (and the most important one at that). Yes, Whoopi Goldberg is coming back to play Deloris. Aside from that, there haven't been any developments regarding who will show up, although we have heard quite a few possibilities.
In a 2021 Variety piece, Goldberg was discussing the film and mused, "Maybe there's gonna be some of the kids [from 'Sister Act 2']. Who can say?" Then in October 2022, Goldberg went on Comedy Central's "Hell Week" (via Deadline) and started talking about her dream casting, saying she'd love to bring Lizzo, Keke Palmer, and Nicki Minaj onto the project. "I want everybody," she said. "I want as many people who want to have some fun because I really, desperately need to have some fun."
What about returning actors from the original two films like Maggie Smith, Kathy Najimy, and Jenifer Lewis? Well, in September 2022, Goldberg said on "The View" (via Collider) that she would love to work with Lewis. "I'd do everything I can to work with her because she's fun." As for Najimy, the "Hocus Pocus" actor went on "The View" in October 2022 (via People) and said, "I haven't heard anything formal about '3' yet." Perhaps she won't be in the film, or perhaps she just hasn't been asked yet. Either way, we'll keep an eye out for future casting details.
Who is directing and writing Sister Act 3?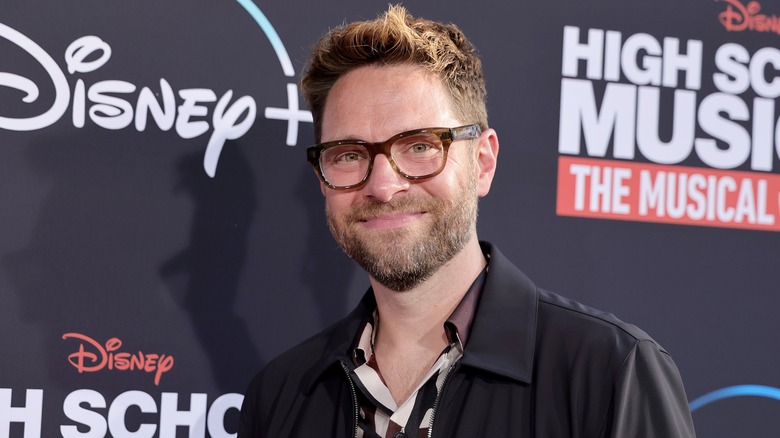 Momodu Mansaray/Getty Images
The original "Sister Act" was directed by Emile Ardolino (who also helmed "Dirty Dancing") while the second one was directed by Bill Duke (yes, that Bill Duke, best known for his acting in gritty action movies like "Commando," "Predator," and "Mandy"). So who's stepping up to direct "Sister Act 3?"
According to Deadline, Tim Federle will be the one sitting in the director's chair. Federle is best known as the creator of "High School Musical: The Musical: The Series," and he directed the series' holiday special, along with 2022's musical comedy "Better Nate Than Ever." In other words, Federle sounds like the perfect pick to helm the upcoming Whoopi Goldberg musical.
As for scripting duties, those have gone to Madhuri Shekar. She worked on HBO's sci-fi show "The Nevers" and also penned the screenplay for "Evil Eye," part of Amazon's "Welcome to Blumhouse" series.
Who is producing Sister Act 3?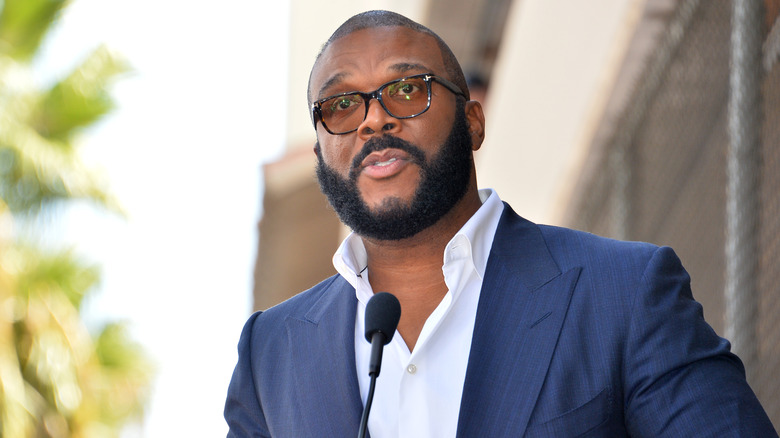 Featureflash Photo Agency/Shutterstock
Whoopi Goldber isn't the only major Hollywood player shepherding "Sister Act 3" to Disney+. As it turns out, she'll be co-producing the third film in the franchise with the one and only Tyler Perry (via Deadline). Most famous for his iconic character of Madea and her beloved series of films, Perry is incredibly excited about the project, telling The Hollywood Reporter in November 2021, "I think that this is just what the country needs. We need that feel-good moment in the movies where you go, 'Oh my God, I left there singing.' That's my hope."
A little over a year later, Perry went onto "The View" to discuss the film Goldberg and her co-hosts and explain why things were taking a bit longer than we all might like. "I love the idea of us making this happen but you know, the Hollywood system moves a little slower than I'd like to," Perry said (via Deadline). "So we've got a good script. We're off to a great start. We're just trying to get everybody moving in the right direction so we can get it going."
Where to watch Sister Act 1 and 2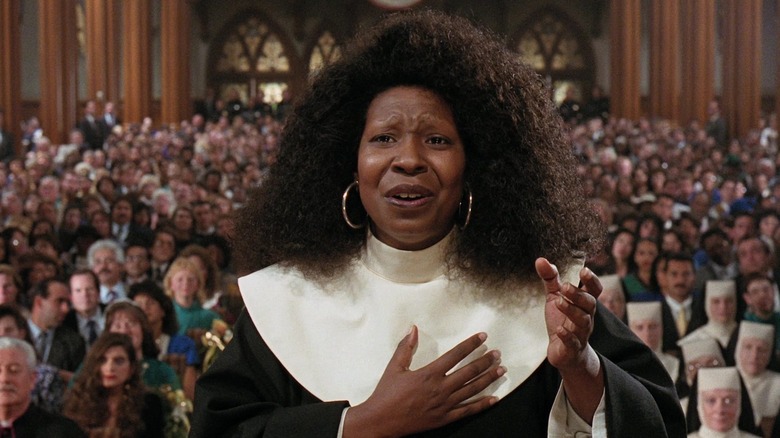 Buena Vista Pictures
While we're all waiting for Whoopi Goldberg to put her habit back on, we can pass the time by revisiting the musical adventures of Deloris Wilson. If you want to check out the original film released in 1992, then you can find it easily on Disney+. If you don't subscribe to the House of Mouse's streaming service, then you can rent the first "Sister Act" for $3.99 on services such as Apple iTunes, Amazon Video, Google Play, YouTube, DIRECTV, and Redbox.
Once you're done watching Deloris help out the convent's choir, you can see her teaching music to those kids in "Sister Act 2." Similar to the first film in the series, you can find the sequel streaming on Disney+. Or — if you don't mind spending $3.99 — you can rent "Back in the Habit" on Apple iTunes, Amazon Video, Google Play, YouTube, DIRECTV, and Redbox.