The Improvised Whoopi Goldberg Line That Changed Ghost Forever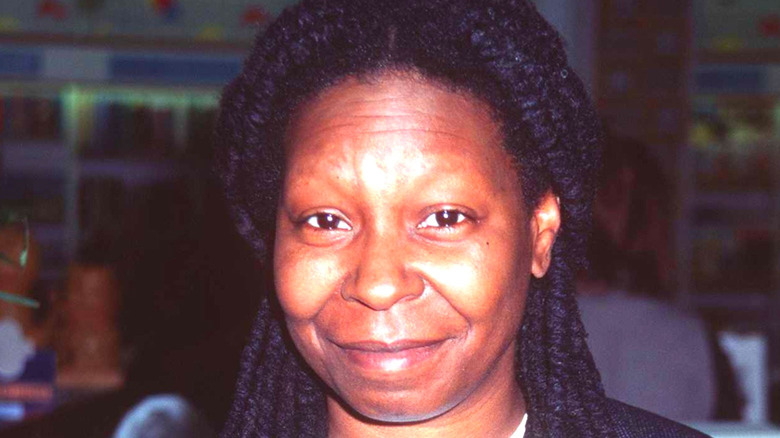 Albert Ortega/Getty
In 1990, Patrick Swayze and Demi Moore sat down to make pottery, and the world swooned in unison at the sight of it. "Ghost" was the love story about life and death that broke the hearts of millions, going on to become the most successful film of that year, beating the likes of "Pretty Woman" and Christmas classic-in-the-making "Home Alone" (via Box Office Mojo).
Besides its immense success at the box office, the film received attention during awards season, with a groundbreaking win for Whoopi Goldberg in her supporting role as the medium Oda Mae Brown. It marked the first time in over 50 years that a Black woman had been honored with the award, with Goldberg's performance being one of the most notable of her career.
Initially, director Jerry Zucker ("Airplane!") was reluctant to cast her as Oda Mae, concerned that a comedian in the role could affect the film's tone surrounding love and loss. On the contrary, her addition to the film led to an effortless performance. She made the part her own and even went as far as to improvise what would become one of the film's most iconic lines.
Whoopi Goldberg and her dangerous risk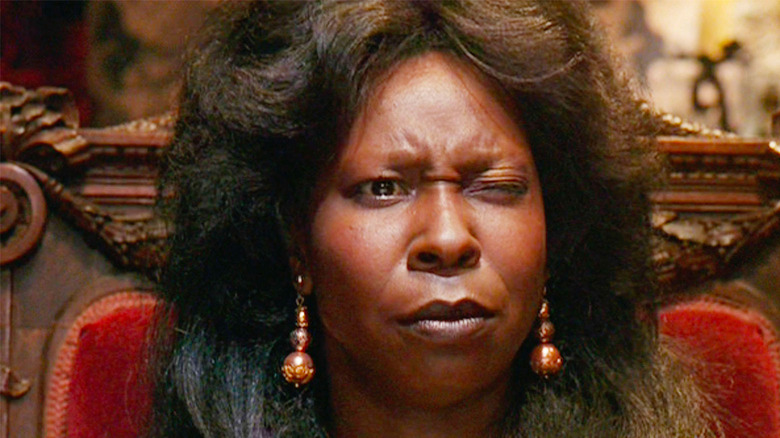 Paramount Pictures
Speaking to Variety in 2021 about the role, Goldberg revealed that she had suggested lines of her own that made their way into the final script after earning the seal of approval during the first table reads. One in particular was during her first conversation as the mediator between Sam (Swayze) and Molly (Moore), as the former tries to explain the details of his death and that she could very well be next. Initially, the script saw Oda Mae pass the message on to Molly, saying, "He's sayin' you're in danger." Instead, Goldberg ad-libbed the line that fits perfectly: "Molly, you in danger, girl."
It's a minor tweak but one that perfectly captures Brown's character as the realist in an otherwise surreal situation. Acting as the eyes and ears for the audience, her honest outlook on the problem is a clear detail from Goldberg that earned her the Oscar, as much as the film's director was originally reluctant to accept.
Even Zucker admitted that the more he saw of Goldberg's performance, the more he agreed she made the role her own in the best way possible. "Oda Mae, at some point, stopped being how I had imagined it, and it became Whoopi." In hindsight, it's hard to imagine anyone else in the role either.