The Director Morgan Freeman Would Love To Work With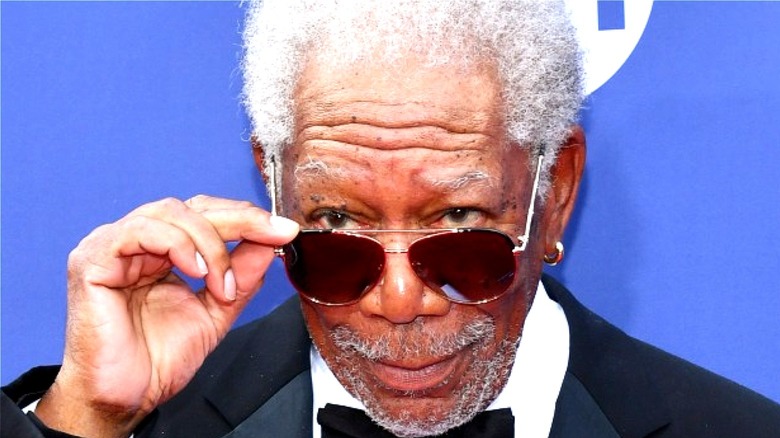 Amy Sussman/Getty
Not every actor has the gravitas to play God, but Morgan Freeman is no ordinary actor. Well before his heavenly turn in "Bruce Almighty," Freeman had been working in the entertainment industry for decades, most notably on the 1970s children's program "The Electric Company." He made a big splash in the world of film at the age of fifty with 1987's "Street Smart," which earned him his first Oscar nomination and adoring praise from famed movie critic Pauline Kael. But Freeman, whether by choice or happenstance, has always been a magnet for big-name directors. Indeed, his film debut was an uncredited appearance in Sidney Lumet's 1964 classic "The Pawnbroker" (via IMDb).
Freeman went on to become a late bloomer for the ages, appearing in "Glory," "Lean on Me," and "Driving Miss Daisy" in 1989 alone (via IMDb). Coveted for his emotional depth and unmatched narration skills, Freeman went on to work with directors Brian De Palma ("The Bonfire of the Vanities"), David Fincher ("Se7en"), Steven Spielberg ("Amistad" and "War of the Worlds"), and Christopher Nolan (the "Dark Knight" trilogy). He also developed a fruitful working relationship with Clint Eastwood, with whom he has collaborated three times. Despite the impressive résumé, even Freeman has a white whale when it comes to directors he hasn't worked with yet.
Morgan Freeman would go to great lengths to work with Ridley Scott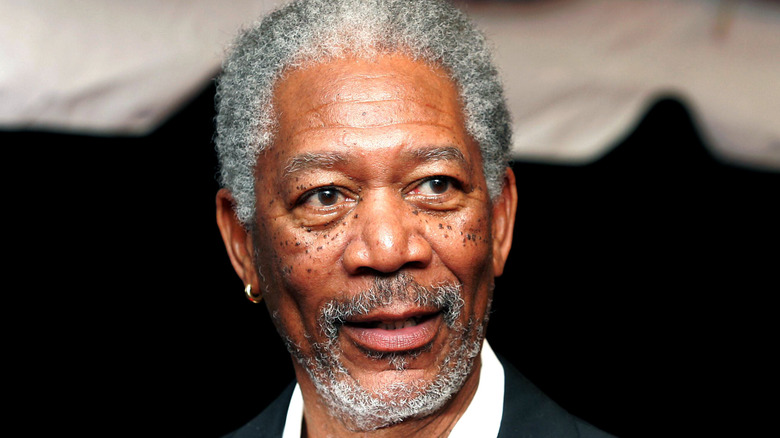 Everett Collection/Shutterstock
In a 2020 Q&A for the Australian Academy of Cinema and Television Arts ScreenFest, Morgan Freeman revealed that he would love to work with Ridley Scott. The venerated actor went so far as to say, "I'd cut off one of my fingers if he required it." Freeman also revealed, "I have spoken with him. I've been in his company. I've practically genuflected telling him 'I'm a big, big, big fan, if ever there was anything you think you might want me to try and do, just whistle.'" 
A director whose repertoire spans across decades and genres, Scott is known for helming films like "Alien," "Blade Runner," "Thelma and Louise," "Gladiator," "Black Hawk Down," and "The Martian." Like Freeman, Scott is 84 years old and showing no signs of slowing down. In 2021, he released two films: "The Last Duel" and "House of Gucci."
Ridley Scott isn't the only director on Freeman's wish list. The actor also pointed to Kathryn Bigelow as one example of another filmmaker who he would "jump" at the chance to work with. There's always the possibility that Freeman will return to directing himself, a mantle he hasn't taken up on the feature-film side of things since his 1993 film "Bosha!" But with Oscar-winning directors chomping at the bit to work with Freeman, the veteran actor would do well to sit back and wait for them to come to him — even if he loses a finger in the process.