Why Steven Spielberg Chose Morgan Freeman For War Of The Worlds' Ending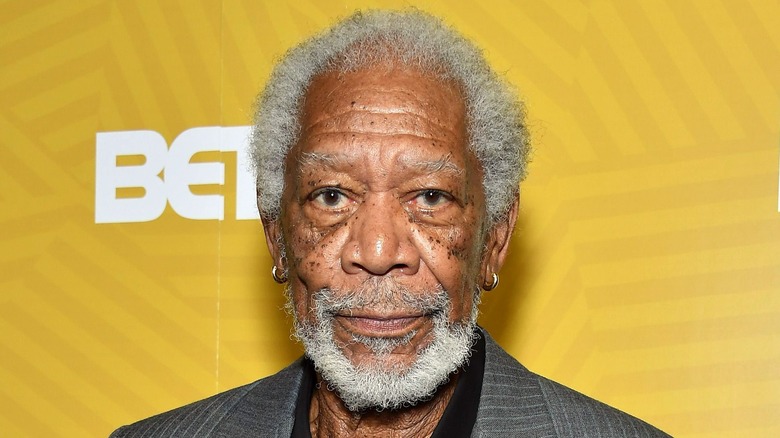 Amy Sussman/Getty Images
Steven Spielberg has worked with a number of A-list stars over the years, but many don't get much bigger than Tom Cruise. The revered storyteller has teamed up with the "Mission: Impossible" hero on two occasions: first in 2002's "Minority Report" and then in 2005 with the adaptation of beloved science-fiction classic "War of the Worlds." In bringing H.G. Wells' iconic tale of towering tripod invaders into the 21st century, the film showed the true horror of the author's city-wrecking attackers from Mars.
"War of the Worlds" also saw the indirect reunion of the leading stars of Frank Darabont's "The Shawshank Redemption," with Tim Robbins playing the paranoid Harlan Ogilvy and Morgan Freeman as the film's narrator. While Robbins' performance is testament enough to why he was a good fit for the role, it was never apparent why Freeman was chosen to utter the essential lines that open and close this mammoth undertaking for Spielberg's handling of the well-known story. While the more suspicious fans may guess that Spielberg was dead set on getting the stars of the beloved prison drama together somehow, the honest answer makes much more sense.
Spielberg agrees with us that Morgan Freeman makes everything better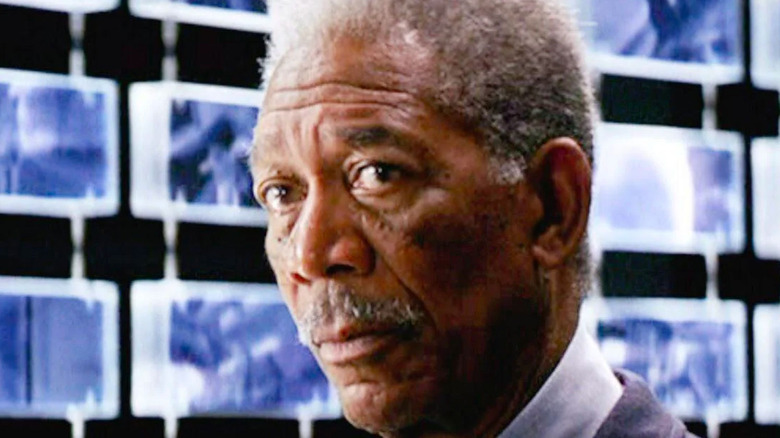 Warner Bros. Pictures
In a conversation with James Cameron in the companion book to the "James Cameron's The Story of Science Fiction" miniseries on AMC (via Digital Spy), the two well-established titans of the genre chime in on Wells' story and its slightly simple ending. In the original book, as in Steven Spielberg's film, the invaders are brought down by their lack of immunity to Earth's pathogens, which Cameron believes means that the author couldn't "figure it out." As Spielberg reflected on his own work, he highlighted that he had something extra special to hopefully put a shine on the demise of these massive monsters.
"I did the same thing. I had Morgan Freeman help me with it with his narration," he explained. With that, Cameron added that the esteemed actor "makes everything sound plausible," to which the "War of the Worlds" director agreed, "Morgan always makes everything sound better." Well, who can argue with that? From "The Shawshank Redemption" to "The Lego Movie," adding Freeman's iconic warble to any film makes it even more compelling — and that includes a sci-fi classic with a fairly iffy finale.