We Finally Know If Ridley Scott Will Retire From Filmmaking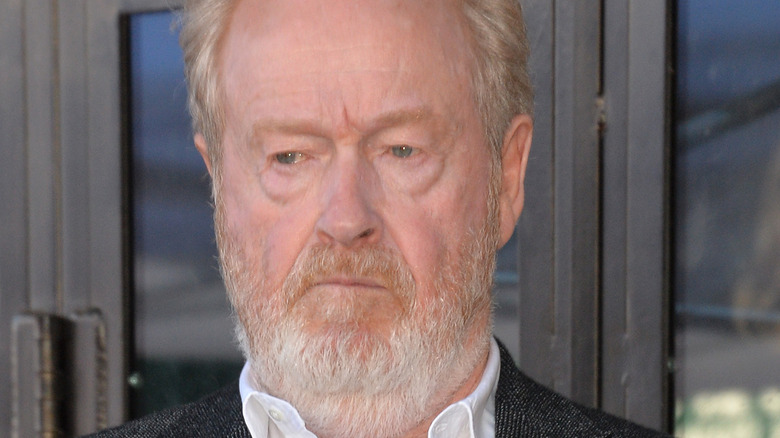 Jaguar PS/Shutterstock
Ridley Scott is one of the most prolific movie directors working today. He's responsible for some of the most iconic science-fiction films of all time with "Blade Runner" and "Alien," and he's branched out into every conceivable genre outside of that, offering audiences the likes of "Thelma & Louise," "Gladiator," and "Black Hawk Down." Even as the director gets into his 80s, it doesn't seem like he's slowing down any time soon, as 2021 saw the release of two of his films in the form of "The Last Duel" and "House of Gucci."
And Scott isn't done yet. He's currently in the midst of prepping for his next feature film — "Kitbag." Considering his age and pedigree, it only makes sense for fans to wonder if Scott's next film could be his swan song. However, by all accounts, it seems like Scott doesn't intend to retire any time soon. He still has his passion for directing like he always had, and his kids believe he still has plenty of drive left in him.
According to Luke Scott, Ridley Scott has no plans to quit directing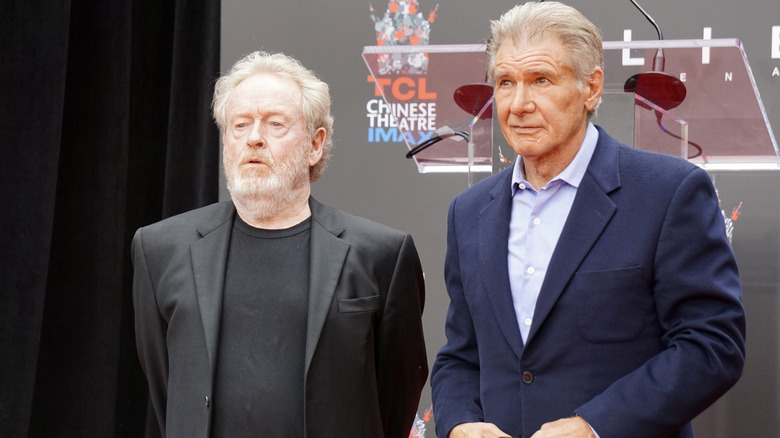 Kathy Hutchins/Shutterstock
Ridley Scott has been making movies for several decades now. He's made some of the biggest films of all time, and on top of all that, The Hollywood Reporter details how he has a successful vineyard in Provence. He clearly doesn't need any more money, and if he were to retire, he'd go out as one of the most legendary filmmakers of all time. However, don't expect him to hang up the cape any time soon. 
The THR article detailed Scott's illustrious career, and when the topic of retirement comes up, Scott's quick to shoot it down. He brings up waking up at 5:30 a.m. ready to get going, stating, "It's nothing to do with it financially, because I do well enough. I don't need anything else. I've discovered you can only drink one bottle of red wine in the evening. If you drink two, you feel sick." Even Ridley Scott's son, Luke, doesn't see his father quitting any time soon. As he says, "What you have to understand is that what he does is not work. When he is shooting, that's his form of relaxation. That's the sustenance that keeps him moving forward."
It's safe to say we'll keep getting Ridley Scott movies for some time to come. And as long as he's able to, he'll continue cranking out one great work of art after the next.