Who Is The Actor In GM's 'The Second Banana' Super Bowl 2022 Commercial?
A trend has emerged over the last few years when it comes to recent Super Bowl ads. Commercials appear content with getting as many celebrity cameos as possible; all the better if you can get the celebrity to play a character from a movie they were in. A Planet Fitness ad from the big game in 2022 features a whose-who of famous faces, including Lindsay Lohan, Dennis Rodman, Danny Trejo, and William Shatner. That's nothing compared to the 2022 Nissan commercial that includes the likes of Eugene Levy, Dave Bautista, Brie Larson, Danai Gurira, and Catherine O'Hara.
Of course, sometimes less is more when it comes to a celebrity cameo. Sometimes you only need one famous face to lure people into watching an ad, and that's what General Motors is banking on. We don't have the full commercial just yet. Instead, it's a mere teaser for greater things to come, but we know we'll be seeing more of a famous actor reprising one of his best, funniest roles.
Rob Lowe returns to the role of Young Number Two from Austin Powers 2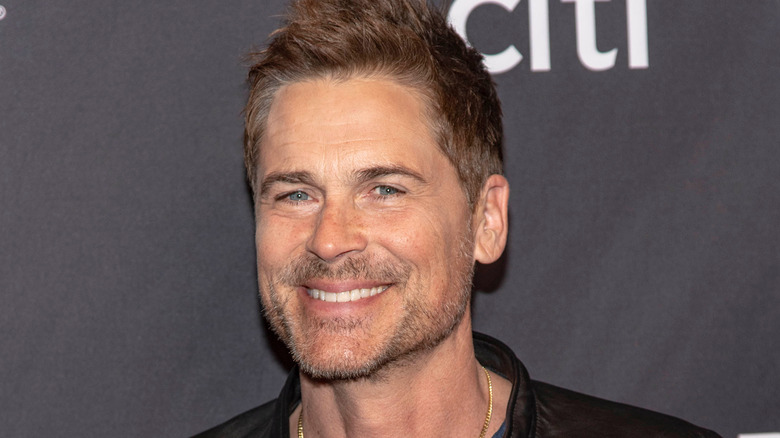 Eugene Powers/Shutterstock
It's become a common practice for companies to release trailers for their commercials prior to the big game. That's precisely what GM has done; while we don't have the actual commercial yet, it's come out with a teaser talking all about how great it is to be number two. After all, being number one is overrated. And at the end, we finally see what they were getting at with the reveal of Dr. Evil's (Mike Myers) henchman, Young Number 2, played by Rob Lowe.
We don't see much of him, only getting a small tease that he'll make a larger appearance on February 13. And at the end of the ad, he showcases his evil laugh. It would seem that GM is going all in on an "Austin Powers" spoof, as there's another preemptive ad out there where Myers assumes the mantle of Dr. Evil once again where he also giggles in villainous glee. 
While the announcement of "Austin Powers 4" seems unlikely, it'll be interesting to see what GM has up its sleeve.