The American Horror Story Star Fans Desperately Want To Return In Season 11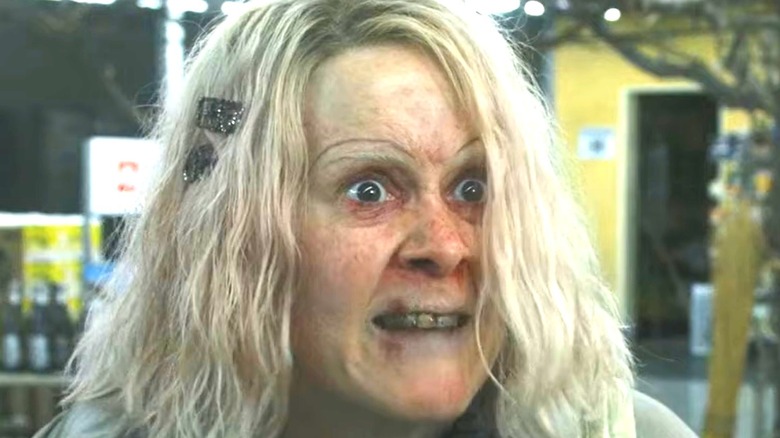 FX/YouTube
On August 25, 2021 "American Horror Story" began its 10th season, with show veterans such as Frances Conroy, Sarah Paulson, Evan Peters, and Lily Rabe returning. Since its debut in 2011, the show has been a revolving door of some of the most talented actors in Hollywood, and fans chatter endlessly on social media between seasons about who they want to see on the show. The chatter is often most intense when it comes to former series stars who have been absent in recent seasons. 
Some of the series' stars have left the show altogether. Jessica Lange was a crucial cast member in the early seasons of the series, but other than a cameo in Season 8, she hasn't been on the show since the 4th season, "American Horror Story: Freak Show." Other actors, like Emma Roberts and Finn Wittrock, dip in and out of the show seemingly on a season-by-season basis. And some like Angela Bassett have even expressed disappointment at not being written into a specific season (via The Hollywood Reporter). 
According to a recent Reddit thread, there is one "American Horror Story" star who has been absent as of late who fans are hoping to see make a grand return in an upcoming season.
Fans want to see Kathy Bates return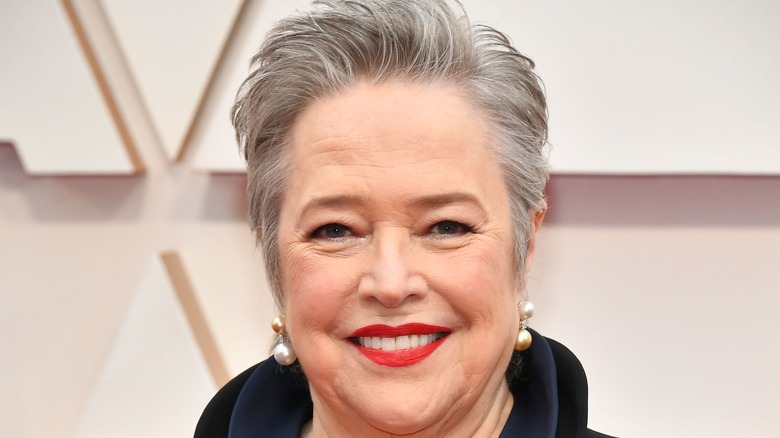 Amy Sussman/Getty Images
Kathy Bates first appeared in Season 3 of "American Horror Story," playing the New Orleans socialite and sadistic killer Madame Delphine LaLaurie. Although she went on to become a regular presence on the series in the seasons that followed, her last outing was Season 8, "American Horror Story: Apocalypse." For some fans on Reddit, Bates is long overdue for a return. 
Redditor u/Augusta-Cornwell started a thread titled "Please make these wonderful actresses back for Season 11 Main Cast," with the introductory post including photos of Bates and Frances Conroy. Several fans jumped in the comments to express their desire to see Bates on the series again, with u/Negative_Buffalo affirming, "Aw I love this," and u/Flicksterea adding, " I'm hoping that Kathy's health is back at peak levels and she can join AHS again."
For a while, it did seem like Bates was poised to make her return to the series in Season 10, "American Horror Story: Double Feature," as she was originally announced as being part of the cast. Furthermore, in the lead-up to the season, Ryan Murphy said that he enticed "American Horror Story" newcomer Macaulay Culkin to join "Double Feature" by telling him that his character "has crazy, erotic sex with Kathy Bates and does other things." However, Bates eventually dropped out of the season, with reports indicating that unspecified health issues had caused her to step away (via E! News). Ironically, she was replaced in her role by Conroy. 
Like u/Flicksterea, we hope to see Bates back at peak health and scarring us on "American Horror Story" again.