Is There A New FBI Episode On Tonight? (February 8, 2022)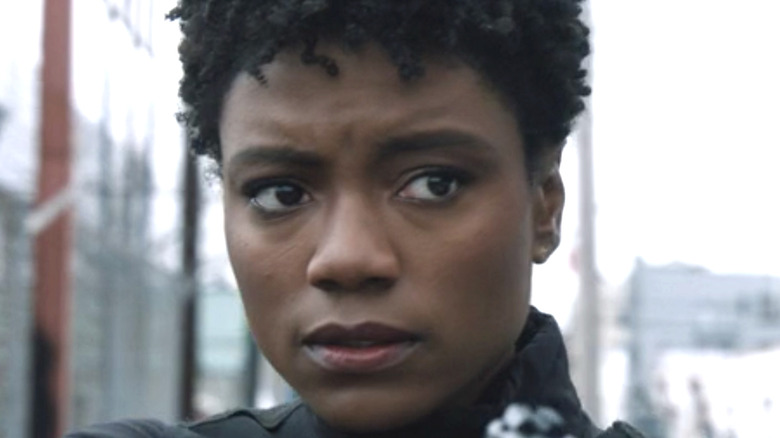 CBS
"FBI" is in the midst of airing its fourth season, and to say that things have been particularly explosive and intense on the CBS drama this year would be an understatement. Created by Dick Wolf and Craig Turk, the series focuses on the lives of an assortment of FBI officers and agents as they work to try and eliminate any threats to both New York City and the entire United States. The series stars Missy Peregrym as FBI Special Agent Maggie Bell, who hasn't had an easy time throughout the show's fourth season, to say the least.
The most recent episode of "FBI," titled "Under Pressure," sees Maggie working undercover to try and help root out the members of an anti-government group that are believed to be responsible for a series of dangerous bombings. The assignment culminates in Maggie taking a near-fatal trip in a truck rigged with explosive devices, and while she survives the event, it forces her to deal with memories she'd wanted to leave behind. To make matters worse, the episode ends with a former source of Maggie's berating her for putting him and his family in danger.
It's a surprisingly dark scene for an "FBI" episode to conclude with, one that opens the door for Maggie to go in some unexpected directions moving forward. With that in mind, fans are understandably asking: Is a new episode of "FBI" airing tonight, Tuesday, February 8?
CBS will not air a new FBI episode on February 8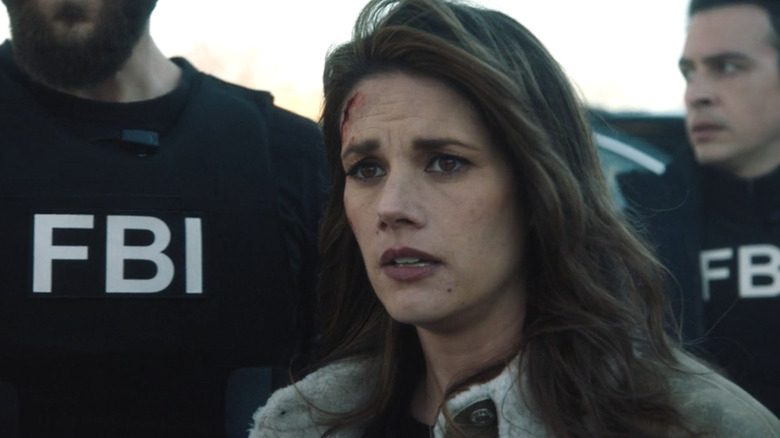 CBS
Fans of "FBI" will have to wait a little bit longer than they want to see the show's follow-up to "Under Pressure." 
Indeed, no new episode of "FBI" is set to air on Tuesday, February 8. Instead, CBS is planning on airing Episode 4 of "FBI" Season 4, titled "Know Thyself," again. Unfortunately, the "FBI" spin-off series, "FBI: Most Wanted," is also not airing a new episode this week. As of this writing, CBS does not have a new episode of "FBI" scheduled for next week either, with a repeat broadcast of "Charlotte's Web," the fifth installment of the show's fourth season, currently set to air on Tuesday, February 15.
That means that, unfortunately, "FBI" fans won't be able to see a new episode of the CBS series until Tuesday, February 22, at the earliest. Coming off an intense episode like "Under Pressure," that probably isn't what most "FBI" fans wanted to hear right now. The good news, of course, is that the wait will likely be worth it in the end. After all, "FBI" has the freedom to do just about anything it wants when it does, finally, make its return.