Here's Why Blue Bloods And FBI Can Never Crossover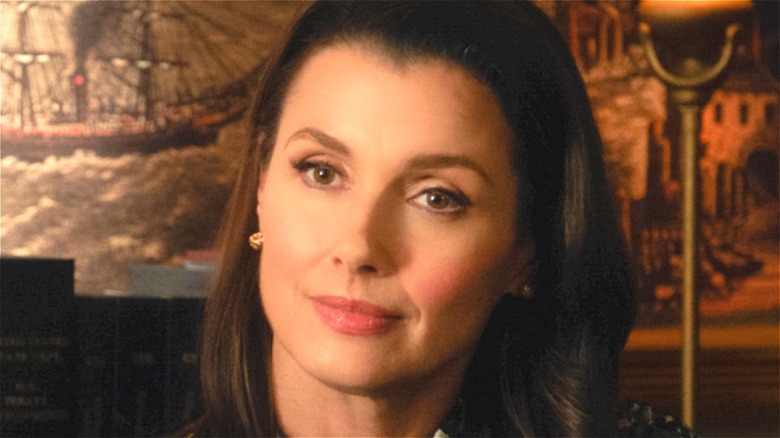 Courtesy of CBS Entertainment
Fans of police procedurals would undoubtedly love the opportunity to watch some of their favorite characters interact with one another on different shows. This has already proven to be a success, given the fact shows in the "One Chicago" universe and "Law & Order: SVU" have already shared various characters. Of course, that crossover makes sense, seeing how both franchises come from the mind of Dick Wolf. 
One procedural fan offered a take that's bound to make other viewers salivate. The Redditor offered this suggestion, "One thing I'd love to see, a case crossover between Blue Bloods and FBI." They go on to elaborate, "Majority of FBI's cases take place or at least start in New York City, so if nothing else you'd think that Frank would be taking a call every now and again [from] the head of the NY FBI office. Or maybe Danny and Baez catch a case and it ends up being too big for them and it gets passed up to the FBI."
It's a worthwhile thought, and it would certainly be interesting to see how Frank Reagan (Tom Selleck) interacts with Special Agent Maggie Bell (Missy Peregrym). Naturally, this being the internet, someone has to rain on the parade and show why such a crossover is unlikely ever to happen.
Another crossover ruined the chances of a Blue Bloods/FBI episode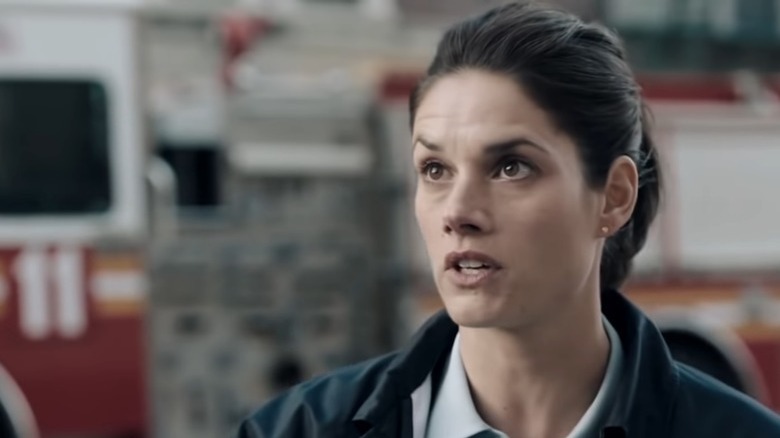 CBS
Crossovers are a storied tradition in the realm of television. From the days of "The Flintstones" meeting "The Jetsons" to the modern era of "The Simpsons" clashing with "Family Guy," crossovers allow fans of two separate franchises to come together to see what another show is all about.
However, things become complicated quickly if you aren't careful, and that's precisely the reason why it's unlikely we'll see "Blue Bloods" and "FBI" team up any time soon. Underneath the initial Reddit post, u/TalesToAstonish chimes in with, "FBI had a guest appearance by Detective Upton from Chicago PD, which has had multiple crossovers with SVU." That means if the show ever crossed over with "Blue Bloods," that would technically put the show in the same universe as "Law & Order: SVU," which also handles police cases in the middle of New York City.
Technically, that would mean Commissioner Frank Reagan would be the boss of Olivia Benson (Mariska Hargitay), which would be strange considering we've never seen the two interact before. Plus, "Law & Order" has already established a different commissioner working behind the scenes, namely Lyle Morris (John Driver). It just wouldn't add up, so unless it's going to be established there are two parallel New York Cities in different dimensions where Frank Reagan can somehow step into one or the other, "Blue Bloods" and "FBI" remain destined to stay apart.