Willa Fitzgerald Offers Her Take On The Similar Backstory Between Captain America And Reacher - Exclusive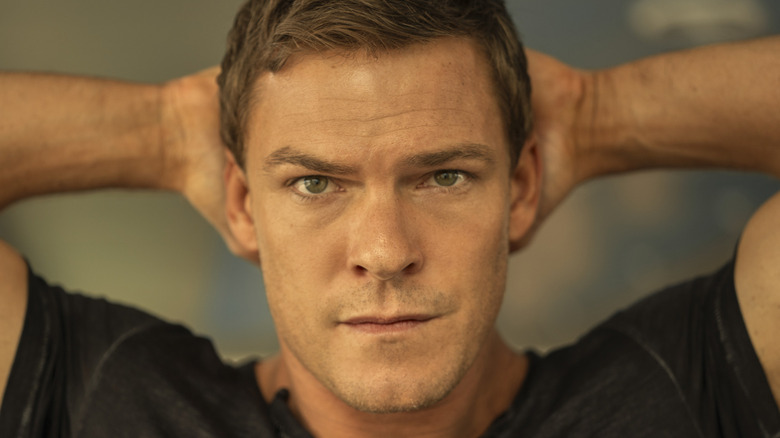 Prime Video
Everyone loves a good supersoldier story. Whether it's Captain America or Jack Reacher, the super serum storyline is always a hit with fans. Between the original novels, the 2012 film, and Prime Video's new "Reacher" series, fans have a whole lot of content to pick from when they're in the mood for some Jack Reacher action. In the newest version of the "Reacher" story, "Scream: The TV Series" actress Willa Fitzgerald takes on the role of Roscoe, Reacher's partner in all senses of the word. "The Hunger Games" alum Alan Ritchson plays Reacher himself, and based on the fan reaction to the show, it seems like "Reacher" hit its mark in the first go.
During an exclusive interview with Looper, Willa Fitzgerald gave her take on the similar backstories between super serum vets Reacher and Captain America, why Reacher is such a compelling protagonist, and what it was like working with Alan Ritchson.
The super serum of it all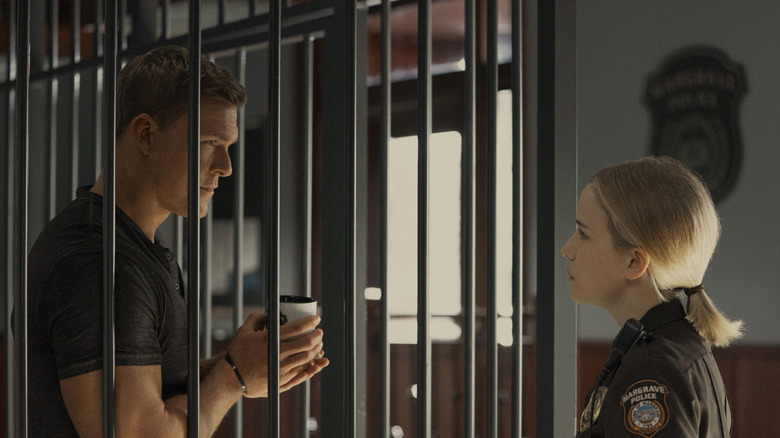 Prime Video
On the similar super serum backstory between Captain America and Reacher and what makes the concept of supersoldiers so intriguing to fans, Fitzgerald said, "I can't totally speak to Captain America, but for Reacher, he is a very intellectual action hero. He's also very interested in the truth, which not all action heroes necessarily are." 
She added, "There is a thoughtfulness to him as an action hero that is compelling and also, at the same time, an impulsivity — he also does stuff, all of a sudden, out of the blue. That's an interesting dichotomy juxtaposition to play with in a character — and makes him even more interesting than another more traditional action hero." Both heroes certainly have a depth to them, though Reacher is more than a little mysterious than Steve Rogers — America's superhero sweetheart. Hopefully, we'll get to see Reacher's mystery further unfold in a possible Season 2.
Scootering around with Alan Ritchson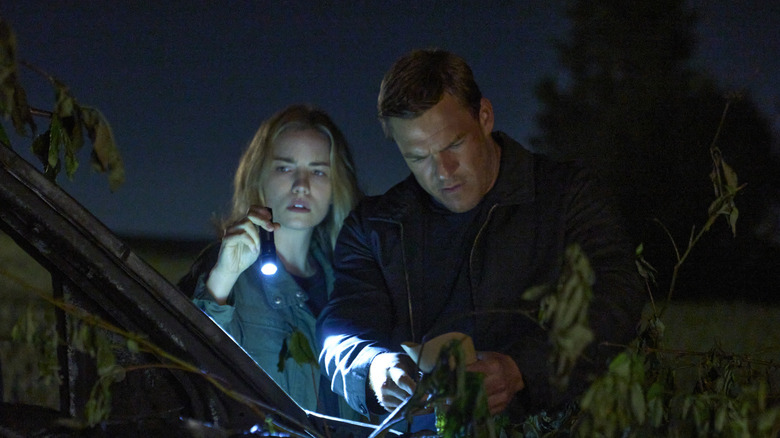 Prime Video
Fitzgerald only had lovely things to say about working with Alan Ritchson and their shenanigans onset. "Yeah, Alan's great. We have a great working relationship. We were always really joking around on set together and having a good time. I feel like some of the hardest laughs I've had in recent memory have come from being on set with that man," Fitzgerald said. "There were a lot of just stupid jokes. He also had a scooter on set, which went 40 miles an hour, that he would use to go from set back to base camp, to go to his trailer, to use the restroom."  
Regarding his scooter antics, Fitzgerald continued, "He would be zipping around this thing, and one day, we decided it would be a good idea to take a joint joy ride [with me]. We terrified production, producers. It nearly got confiscated, but we held onto it." Luckily, she confirmed that there weren't any crashes: "No, not that I know of. Alan is a recklessly safe driver."
Season 1 of "Reacher" is now streaming on Prime Video.