How Justina Machado Really Feels About A Six Feet Under Revival - Exclusive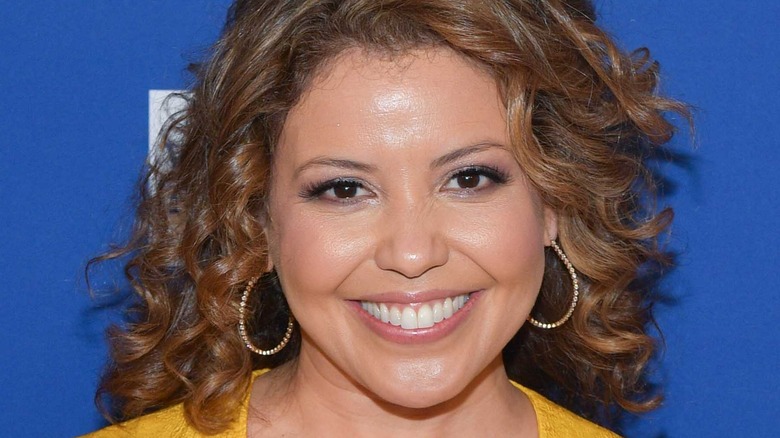 Matt Winkelmeyer/Getty Images
As unbelievable as it may seem, the groundbreaking HBO series "Six Feet Under" is now 20 years old. The show focuses on the Fisher family, who owns a funeral home, and uses dark humor to explore death and conventional household drama. It produced several longstanding stars, including Michael C. Hall, who went on to "Dexter"; Peter Krause, who currently appears on "911"; and Lauren Ambrose, who's now on "Servant."
Another actor's career it kicked off was that of Justina Machado, who played Vanessa, the wife of Federico Diaz (Freddy Rodriguez). She has since gone on to appear on "Jane the Virgin," "Queen of the South," and the "One Day at a Time" reboot, and in the animated "Ice Age Adventures of Buck Wild," which is now streaming exclusively on Disney+.
Machado will forever be tied to "Six Feet Under," which is rumored to be in the early stages of a revival. During an exclusive interview with Looper, the "Ice Age" actor revealed how she really feels about resurrecting the series all these years later.
Justina Machado would 'absolutely' want to be part of a new Six Feet Under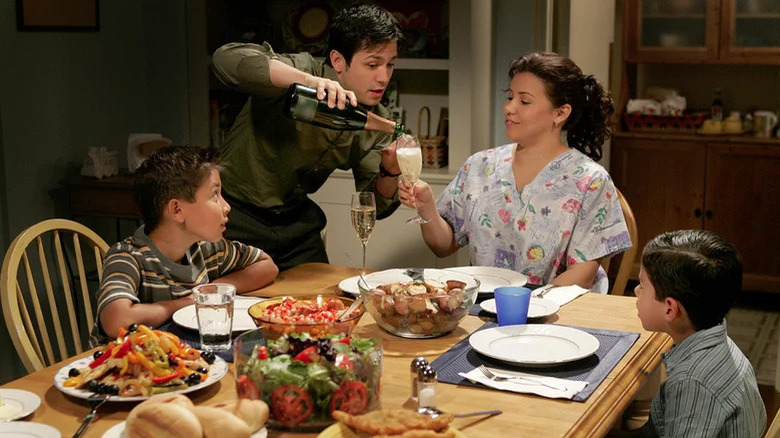 HBO
There are very few details available about the potential "Six Feet Under" revival, aside from the fact that it will air on HBO again and original creator Alan Ball is attached to the project, which leaves speculation about the plot — and the cast — wide open.
If it were a project that included the original cast, would Machado be interested? "If it's the right kind of revival, I would absolutely want to be a part of it," she says.
As for whether it's actually a good idea to bring back a show whose final episode — in which the future deaths of the main cast are revealed — is lauded as one of television's best, Machado has this to say: "I think it's great. I did a revival of 'One Day at a Time,' and it was a big success. I think that there probably are more stories to tell with 'Six Feet Under.' I know that there are a lot of people that don't want to see it because they're like, 'It was the perfect ending,' but there's a lot of life in between. I'd support whatever the team wanted to do with 'Six Feet Under.'"
Machado's latest project, "The Ice Age Adventures of Buck Wild," is now streaming exclusively on Disney+.