Kunal Nayyar Would Return To The Big Bang Theory Under One Condition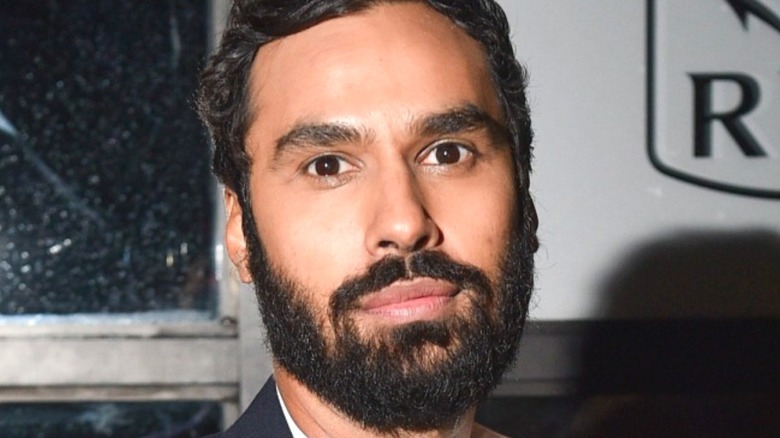 Ernesto Distefano/Getty
The CBS sitcom "The Big Bang Theory" gained massive popularity during its 12 season-run (per IMDb). Drawing inspiration from roommate comedies like "Friends," the show added a unique spin to its plot by choosing characters who were all scientists, with the exception of Penny (Kaley Cuoco), who was a part-time waitress, an aspiring actress, and later a pharmaceutical sales executive. 
With a specific focus driving the narrative, the sitcom became famous for its awkward yet intriguing, genius yet (in some situations) clueless characters, and their scientifically-driven comic timing. In the long run, unlike its contemporaries, the show got better and its characters more wholesome with every season. So much so that the sitcom's end immediately compelled CBS to begin a prequel spinoff dedicated to tracing the gifted physicist Sheldon Cooper's (Jim Parsons) childhood with the show "Young Sheldon."
But with nostalgic revisits becoming a trend, and giants such as "Friends" and "Harry Potter" having reunions in recent years, it is only reasonable for "Big Bang Theory" fans to be hopeful for their favorite nerds to reunite. And if we want to go by what Kunal Nayyar, who played the selectively shy astrophysicist Raj Koothrapalli, said, the reunion will happen — but on one condition.
Nayyar would do a reunion only if it doesn't happen soon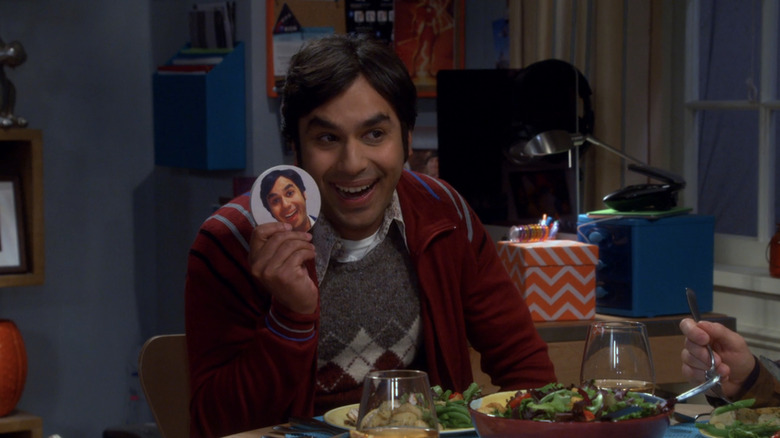 CBS
Yes, you read that right. With every reunion, the biggest task and the most essential element is that all the members of the ensemble return. Kunal Nayyar, in a recent interview with ComicBook.com said that he would want to be a part of a "Big Bang Theory" reunion that would happen in the future.
"So, when I'm 60 years old, if television still exists," Nayyar joked. He admitted how much fun it was filming the show over the years and how the stars are still, very much, in touch. "To be honest, that was a really wonderful time of my life and now I'm enjoying other endeavors as well. And if that were to happen, then it's in the universe's hands but currently, I'm just enjoying spending time with them."
Apart from Nayyar, Kaley Cuoco had already announced her interest in a reunion when the "Friends" cast reunited for a scripted special. But, like her counterpart, she also seemed in no rush since the cast was still keeping in contact with each other (per Entertainment News).
For the fans, this means, unfortunately, the wait will be longer than they expected. But if they want a full cast reunion, they will have to be patient.