The Huge Mistake You Missed In The Harry Potter Reunion Special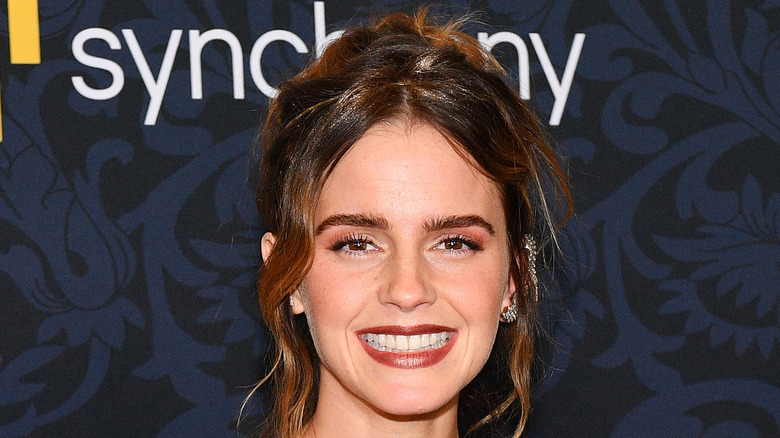 Dia Dipasupil/Getty Images
We hate to remind you how old you are, but it's been two whole decades since "Harry Potter and the Sorcerer's Stone" first hit theaters. In the 20 years since Harry, Ron, and Hermione jumped off the book pages and onto the big screen, "Harry Potter" has proven itself to be one of the biggest franchises of all time, with all eight "Potter" films raking in an astounding $7.7 billion worldwide (via The Numbers). Now, with the "Fantastic Beasts" film series, two lucrative theme parks, and a whole new generation finding their way through Platform 9 3/4, the "Harry Potter" fandom lives on.
"Potter" nostalgia has reached new heights with the release of "Return to Hogwarts," HBO Max's exclusive "Harry Potter" reunion special. Featuring nearly every big name from the films, the special has been a heartwarming opportunity for fans to return to the Wizarding World they love so much. HBO is no stranger to big budget productions. The premium cabler proved it's still tops at the reunion game with their "Friends" reunion, which originally aired in summer 2021.
That said, even the biggest production houses slip up sometimes, and a pretty big error slipped through the cracks during "Return to Hogwarts."
HBO accidentally showed a photo of another actress instead of Emma Watson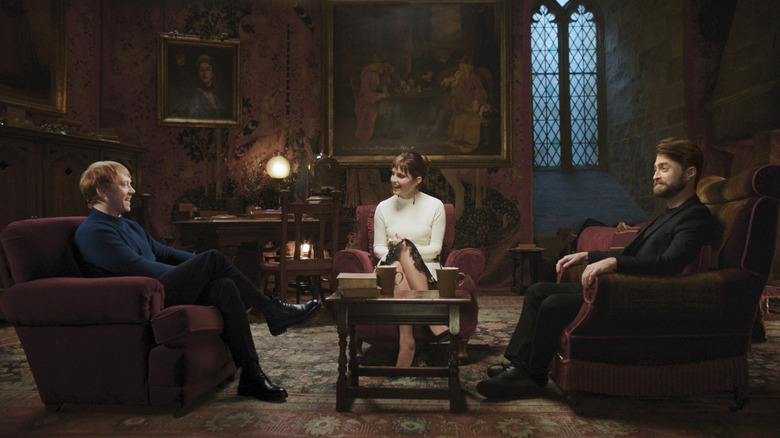 Nick Wall/HBO
"Return to Hogwarts" featured the beloved "Harry Potter" actors reflecting on their time in the franchise. For Daniel Radcliffe, Rupert Grint, Emma Watson, and all the other actors who grew up on the "Potter" set, the reunion was an especially emotional trip down memory lane. They grew up in this magical world just as we did, and we loved getting a deeper behind-the-scenes look at what it was like to go from a regular kid to a star in one of the biggest franchises in history.
At one point during the special, we see a photo of a young Watson prior to her days as Hermione — or at least we thought it was a photo of Watson. Turns out the team at HBO made a mistake, and sourced a childhood photo of another famous Emma — fellow actress Emma Roberts. Fans were quick to point it out online, as the photo is one Roberts had shared on her own Instagram. HBO, ever professional, owned up to the mistake. "Well spotted Harry Potter fans!" reads the statement (via Entertainment Weekly). "You brought an editing mistake of a mislabeled photograph to our attention. New version up shortly."
"Harry Potter" fans are among the most dedicated out there, so it's no surprise some noticed this mistake. However, it certainly doesn't detract from how great "Return to Hogwarts" is, and we can't wait to watch again — once we've dried our tears from the first viewing, that is.