Star Wars Fans Just Got Great News About The Upcoming Andor Series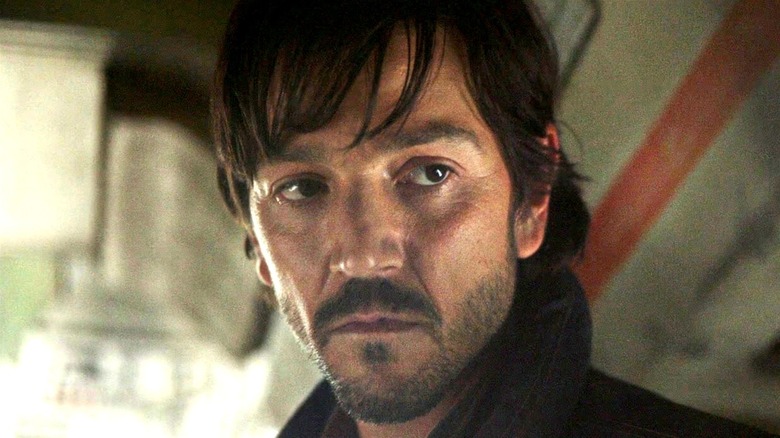 Lucasfilm/Disney
The "Star Wars" universe continues to grow bigger thanks to the likes of "The Mandalorian" and "The Book of Boba Fett" on Disney+. The streaming service has become the new home for the galaxy far, far away until the next "Star Wars" movie eventually arrives in theaters. The shows prove that smaller serialized storytelling works in the franchise's favor, while still providing some incredibly crowd-pleasing moments along the way. Most recently, "The Book of Boba Fett" caught up with Din Djarin (Pedro Pascal), which was a welcome surprise for many fans.
But Lucasfilm and Disney+ have a number of other shows in the works, including Ewan McGregor's "Obi-Wan Kenobi," "Ahsoka," "The Acolyte," and "Lando." But another surprising live-action show arriving in 2022 is "Andor," which will follow Cassian Andor (Diego Luna) in the early days of the Rebellion. Thanks to the ending of "Rogue One," it's safe to say that this is a prequel series that will explore more of the rebel's history and some of the shady things he's had to do to fight the Empire.
The series doesn't even have an official release date just yet, but one of the "Andor" cast members recently revealed some great news for "Star Wars" fans.
Andor Season 2 appears to be already in the works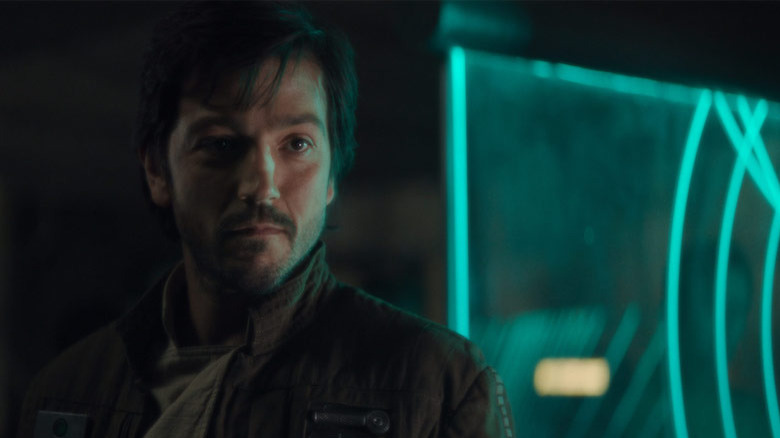 Lucasfilm/Disney
It looks like Lucasfilm and Disney+ may have already given the go-ahead for "Andor" Season 2. Stellan Skarsgård recently spoke to Swedish site Dagens Nyheter (via Collider) about his impressive career and some of the projects he's working on in 2022. It was then that he revealed the good news about "Andor." He explained, "We start with 'Dune 2' in July. And then in the autumn, it's time for the 2nd season of the Star Wars series 'Andor'."
Science-fiction fans will know that Skarsgård plays the villain Baron Valdimir Harkonnen in "Dune," so he'll have to return to Arrakis first before working on "Andor" Season 2 later on in the year. The news suggests that whatever happens to Skarsgård's character in the "Star Wars" series, he'll be back for the second batch of episodes whenever they eventually arrive on Disney+ in 2023 or beyond.
Skarsgård and Diego Luna are joined by the likes of Adria Ajona, Genevieve O'Reilly, Fiona Shaw, and Denise Gough in "Andor" (via IMDb). Although surprisingly, Alan Tudyk will apparently not reprise his role as K-2SO in the first series. Although the star did tell Looper that the character will return at some point in the future, saying, "at some point there will be [more K-2SO], but that's not what the show's about." Here's hoping he comes back for Season 2.