Alan Tudyk Weighs In On K-2SO's Appearance In Andor - Exclusive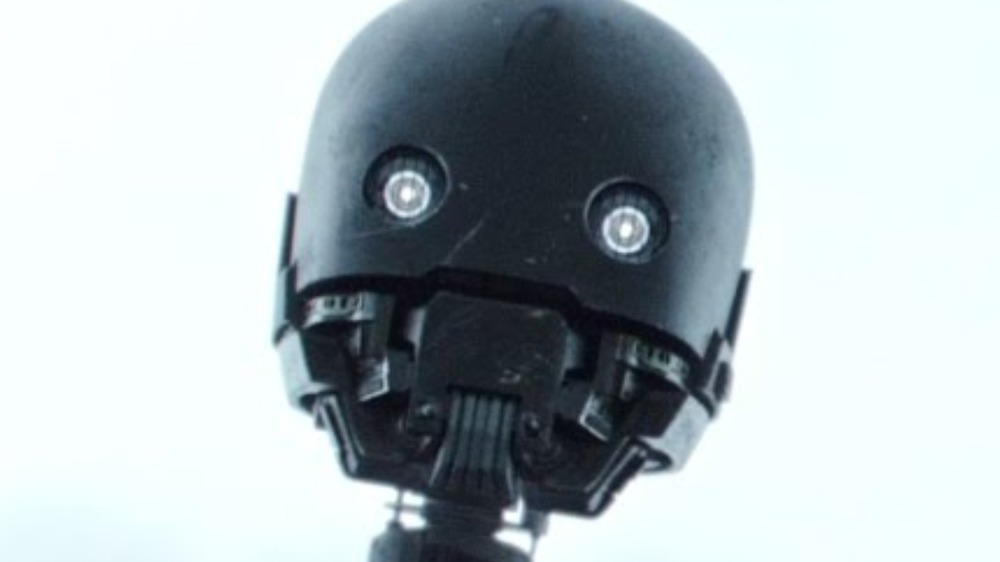 Disney/Lucasfilm
Rogue One: A Star Wars Story does not have what one might traditionally call a happy ending. The 2016 film was designed to tell the story of the brave rebels who obtained the Death Star schematics prior to the events of Star Wars: Episode IV – A New Hope. And much like many Bothans who gained information about the second Death Star in Return of the Jedi, Rogue One's heroes die — all of them, so far as we can tell.
However, (new) hope springs eternal in the hearts of Star Wars fans. Despite the fact that Jyn Erso (Felicity Jones), Cassian Andor (Diego Luna), Chirrut Îmwe (Donnie Yen), Baze Malbus (Jiang Wen), and all the rest either die in the process of transmitting the Death Star plans or find themselves waiting to be destroyed by said Death Star shortly thereafter, there is still one thing that Star Wars lovers can always rely upon — prequels.
Included among the sea of original shows coming to Disney+ is Andor, a series centered on Cassian Andor set five years prior to the events of Rogue One. And any story about Cassian Andor will also inevitably involve everyone's favorite former Imperial enforcer droid, K-2SO. Looper spoke with Alan Tudyk, who brought K-2SO to life in Rogue One, about his return and what we can expect from the droid on Andor.
Cassian and K-2SO: an origin story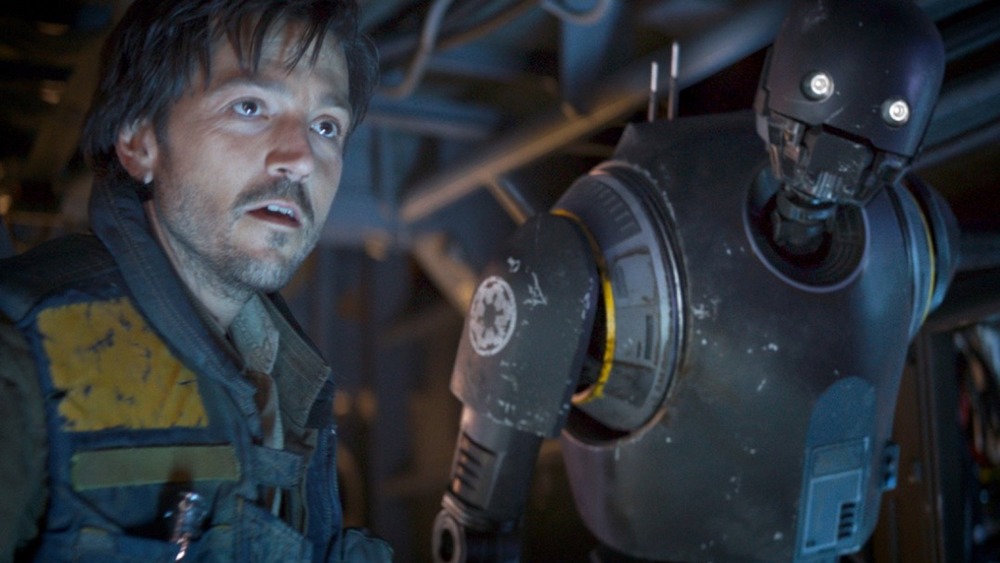 Disney
When it comes to Star Wars, even when it's known that an actor is involved with a project, they still remain skittish to even admit that much — Lucasfilm is a bastion of secrets, after all. When we first asked Tudyk about his involvement with Andor, he said, "Oh, I'm not in it," before admitting that, "at some point there will be [more K-2SO], but that's not what the show's about."
Still, the actor is comfortable in relishing what makes playing the droid so much fun: working with co-star Diego Luna. "He's a really funny guy and the relationship between those two characters... they always felt like K-2 wasn't as good of a character, like he was made better by Cassian and Cassian was made better by K-2. They're just like a funny pair," Tudyk says. "So just any scenes with him, just the back and forth with Diego is what I look forward to."
Of course, a prequel series involving K-2SO does mean Tudyk gets to explore something Rogue One fans will be excited for: his origin story. "You're going to get his origin story with Cassian," says Tudyk. "Because they start off as enemies — how does he reprogram K-2? What is that like? I'm sure K-2 doesn't go quietly, so that'll be fun to play."
Filming for Andor began in December 2020. There is no official release date yet. In the meantime, you can hear Alan Tudyk's voice as the Devil on Devil May Care, Saturdays on SYFY.