Ed Sheeran May Have Quit Twitter Over Game Of Thrones Backlash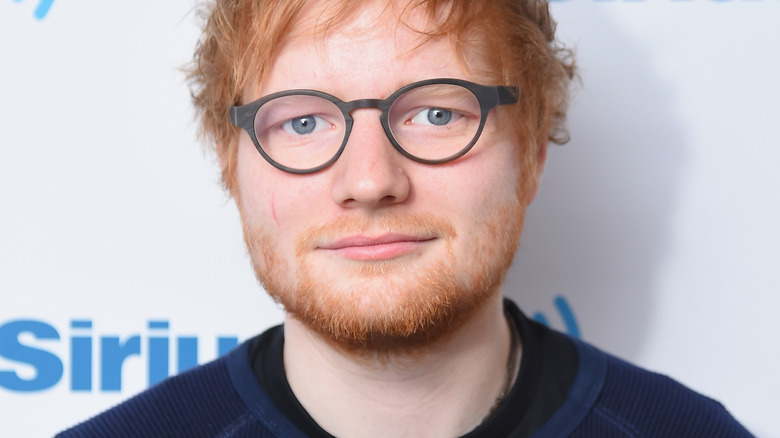 Getty Images
Ed Sheeran will probably be afraid to show his face in Westeros again.
The British singer-songwriter prompted a flurry of online hate after his somewhat jarring cameo during the season 7 premiere of Game of Thrones, and as CNN points out, it caused Sheeran to temporarily delete his Twitter account entirely.
It's unclear when he walked away from Twitter, but fans noticed his absence on Monday night, the day after the episode aired. Sheeran didn't provide any explanation about his decision, but the account has since been restored with tweets from 2013.
In the episode, "Dragonstone," Sheeran played a Lannister soldier with a penchant for singing. While fans had plenty of warning that the cameo was coming, many were apparently shocked to see the contemporary musician in the world of Westeros. 
Thanks for ruining an entire series, Ed Sheeran.

— J Double (@JDoubleNTheBldg) July 18, 2017
Game of Thrones first episode was great but that Ed Sheeran cameo was way too cheesy! #noneed

— Ally Dodds (@ally_dodds9) July 18, 2017
Arya : It's a pretty song. I've never heard it before.

Ed Sheeran : It's a new one. Buy it on itunes

😂😂😂#GameOfThrones #GoTS7 pic.twitter.com/FhYKQQcwh1

— gehack (@MuhdAkmalx) July 18, 2017
Of course, Sheeran told The Sun just the previous week that he was thinking of quitting Twitter. "I go on it and there's nothing but people saying mean things," he said. "Twitter's a platform for that."
According to the report, his Instagram account would begin automatically generating tweets, but Sheeran wouldn't be using Twitter himself. But if he was on the fence about it, the response to Game of Thrones may have sent him over the edge.
Variety reports that the cameo generated 7 percent of the Twitter conversation about the episode, which just so happened to be the most-tweeted episode in the history of the show.
Game of Thrones has featured famous musicians before. Coldplay drummer Will Champion, Snow Patrol's Gary Lightbody and the bands Mastodon and Sigur Ros appeared in previous episodes. However, they weren't spotlighted quite so heavily. 
If you missed the season 7 premiere, check out our recap.