Halle Berry Confirms What We Suspected About Patrick Wilson's On-Set Behavior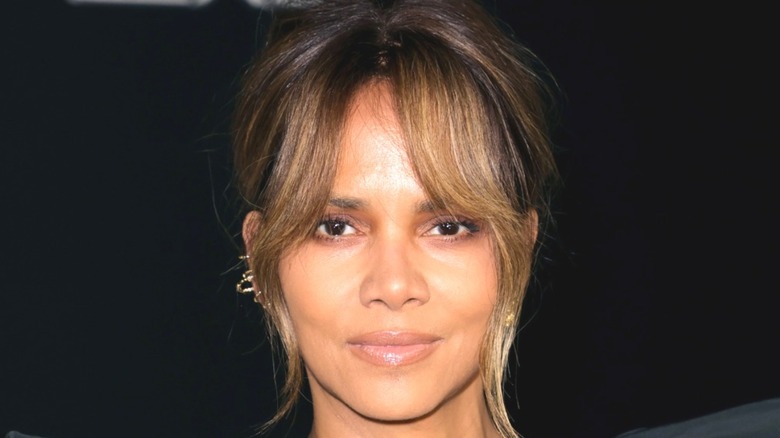 Kevin Winter/Getty
The new movie "Moonfall" from legendary disaster director Roland Emmerich sees longtime Hollywood stars Patrick Wilson and Halle Berry team up to try and save Earth from impending doom, namely the moon falling directly on the planet. "Game of Thrones" actor John Bradley and a number of other recognizable faces, including Michael Peña and Charlie Plummer, join the aforementioned team on their risky space mission. 
While the plot of "Moonfall" may sound pretty self-explanatory, there's actually a lot more to the movie than meets the eye. Per the synopsis on the official "Moonfall" site, "A mysterious force knocks the moon from its orbit around Earth and sends it hurtling on a collision course with life as we know it. With mere weeks before impact and the world on the brink of annihilation, NASA executive and former astronaut Jo Fowler (Berry) is convinced she has the key to saving us all, but only one astronaut from her past, Brian Harper (Wilson), and conspiracy theorist K.C. Houseman (Bradley) believe her." Jo, Brian, and K.C. join forces to do the unthinkable: save humanity from an unimaginable disaster in what amounts to a near-impossible mission.
Wilson and Berry, the two big stars headlining "Moonfall," recently sat down with IMDb and answered some fan questions in regards to the film, including what each other was like to work with on the set of Emmerich's latest cinematic epic. While talking about Wilson, Berry confirmed what we all pretty much suspected about the "Insidious" actor and his behavior.
Patrick Wilson is a complete and total professional
According to Halle Berry, when it comes to Patrick Wilson's off-camera etiquette and professionalism, the "Aquaman" baddie is a breath of fresh air. "I learned that he is a wonderful scene partner," Berry explained to IMDb. "Not all actors are wonderful scene partners."
Another thing that the "John Wick" and "Moonfall" actor learned about Wilson — who is a former Broadway star and Tony Award nominee (via Broadway World) — is that he can actually belt a tune, despite his character Brian Harper's inability to do so in the movie. "I learned that he really can sing," she said after Wilson noted earlier during their interview how he was singing Toto's "Africa" badly on purpose during the opening scenes of "Moonfall."
"I love doing that," Wilson said, "because it is a trick. To sing just under [the pitch]. We always used to do that in college, because we were always training for singing. And it was nothing more fun for us. To try and sing just under the pitch. It's actually kinda difficult to do." Those looking to catch "Moonfall" can currently find it in theaters everywhere following the movie's February 4 release.