Moonfall - What We Know So Far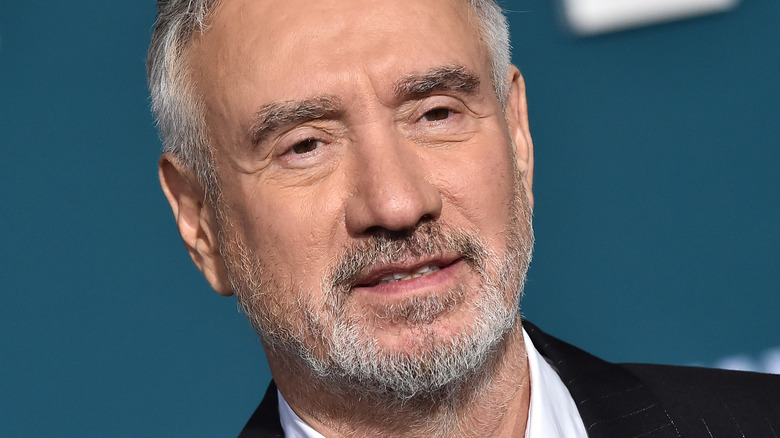 Shutterstock
Roland Emmerich is one of the most profitable directors in Hollywood history. His films, which include the likes of "Independence Day," "The Day After Tomorrow," and "White House Down," are typically big, bombastic affairs. You can generally expect a ton of explosions and world-ending threats that test the willpower of his heroes. By all accounts, he isn't stepping away from that territory any time soon, and his next movie — "Moonfall" — might be his biggest production yet. 
As one can surmise from the title, the film's literally about the Moon falling out of its orbit on a collision course with Earth. Emmerich's movies have dealt with humanity overcoming the threat of everything from aliens to Godzilla, and now, humankind has to deal with something beyond its ability to control. Neil deGrasse Tyson will likely go berserk trying to explain all of the science that's wrong with this movie after it comes out, but for now, here's what you need to know in the lead-up to the action flick that should be on everyone's radar. 
What's the release date for Moonfall?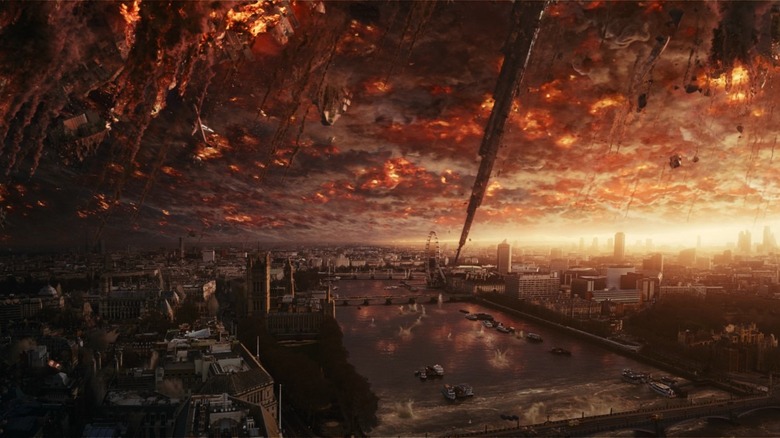 20th Century
You may not think of Roland Emmerich's movies as being "independent," but considering some of his biggest hits like 2019's "Midway" received funding through the independent market space, it's technically accurate. Around the same time "Midway" came out, Emmerich had another film set to make Hollywood executives drool with "Moonfall," giving it the potential to become an even bigger independent production (via Deadline). Things with Emmerich's next film got thrown into a state of turmoil from the COVID-19 pandemic, but with society ready to get back to relative normalcy, we now have a release date for the big-budget production.
On May 26, 2021, Deadline reported that "Moonfall" would come to theaters on February 4, 2022. It's the first major movie to lay claim to that Friday, and its only real competition will be the Marvel film "Morbius," which will come out the week before. Granted, all of this is subject to change. 
Who's in the cast for Moonfall?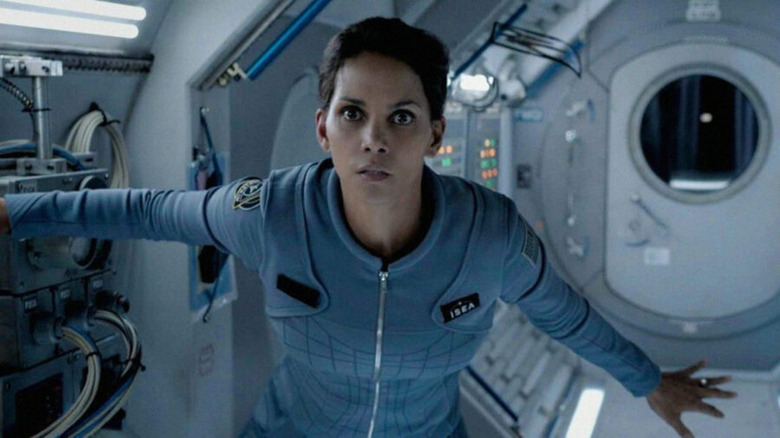 CBS
Roland Emmerich has assembled an impressive cast to lead his science-fiction epic. Halle Berry will be in the lead role as Jo Fowler, a former astronaut who comes up with the central plan to prevent the Moon from colliding with Earth. It's not her first time suiting up to portray an astronaut as she had a similar role in the CBS drama, "Extant," for two seasons. Berry's been on a hot streak as of late, with prominent roles in "John Wick: Chapter 3 — Parabellum" and "Kingsman: The Golden Circle" within the last few years. 
Deadline reports that her character will have extra help from another astronaut and a conspiracy theorist, played by Patrick Wilson and John Bradley, respectively.Other actors slated to make appearances in "Moonfall" include Michael Peña ("Ant-Man"), Donald Sutherland ("Invasion of the Body Snatchers"), Kelly Yu ("Rogue Debt"), Charlie Plummer ("Spontaneous"), Eme Ikwuakor ("Marvel's Inhumans"), and Carolina Bartczak ("The Bold Type"). It's an appropriately massive cast for a movie destined to be out of this world.
What's the plot of Moonfall?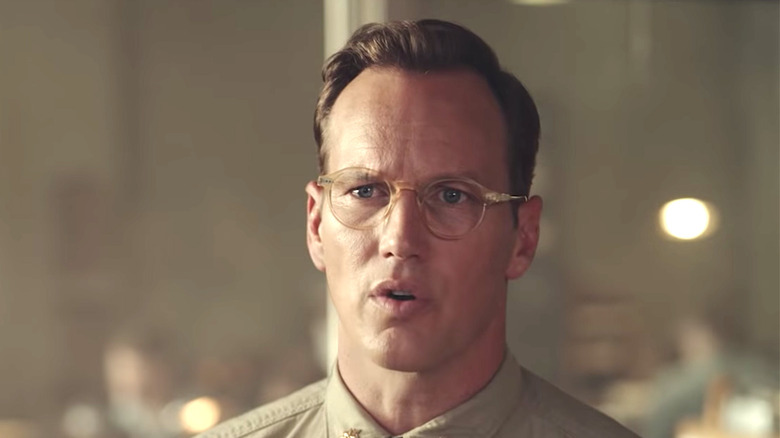 Lionsgate
When you hear about a movie about the Moon falling toward Earth, you may think you have a good idea of what the plot will entail. However, "Moonfall" promises a few surprises that should take audiences by surprise, so be ready for anything when you head to theaters to check out Emmerich's latest epic. 
The plot kicks off when a strange force bumps the Moon out of orbit. It starts descending toward our planet, which will naturally end all life, and with only a few weeks left before the giant rock pancakes everyone and everything. Jo Fowler believes she knows how to save humankind, and with an unlikely-formed team, she'll embark on a wild mission that will change everything she thinks she knows about the Moon. 
There are a lot of questions that the plot synopsis leaves up in the air. How exactly does Jo plan on stopping the Moon? What's the big secret about the celestial body? And what do the tides look like during all of this? All should come to light in less than a year.