The Last Movie Alan Rickman Was In Before He Died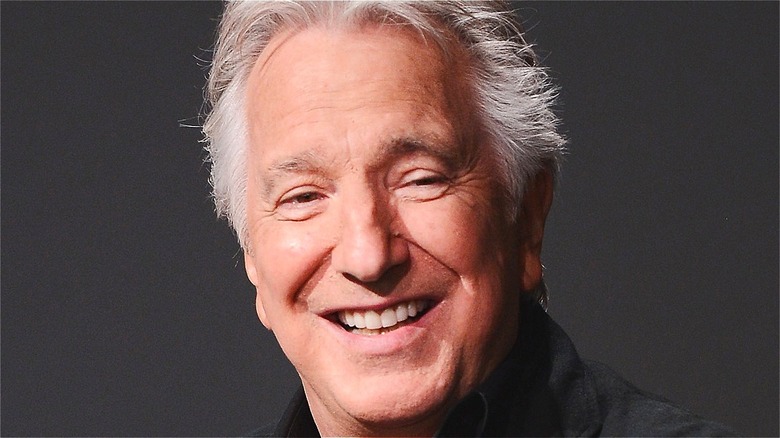 Stephen Lovekin/Getty
Emmy- and Golden Globe-winning actor Alan Rickman is known for many iconic roles, including Hans Gruber in "Die Hard," the Sheriff of Nottingham in "Robin Hood: Prince of Thieves" opposite Kevin Costner, and Harry in "Love Actually." However, no role was larger or more known to movie lovers everywhere than his time as Professor Severus Snape in the "Harry Potter" franchise. Rickman played Snape from "The Sorcerer's Stone" to "The Deathly Hallows: Part 2," noting that he loved seeing a new installment in the series every year because it served as a nice "punctuation mark" in his life, per The Los Angeles Times.
Sadly, in 2016, Rickman passed away at the age of 69 after a battle with pancreatic cancer (via The Guardian). The news was devastating for his loved ones, those who had worked side-by-side with Rickman during his decades-long career, and his fans. In the wake of the news, Daniel Radcliffe wrote a lengthy note on how his "Harry Potter" co-star had personally impacted his life in front of and beyond the camera (via LADBible). The recent HBO Max special "Harry Potter 20th Anniversary: Return to Hogwarts" featured the cast and crew giving a subtle tribute to the actor. The special ended with a cut scene from "The Deathly Hallows: Part 2," where Snape notes his longtime love for Lily Potter will endure "always."
However, from his last scene in the "Harry Potter" movies, Rickman remained very active on screen until his death. Here's what we know about his final project as an actor.
Alice Through the Looking Glass is Rickman's final acting credit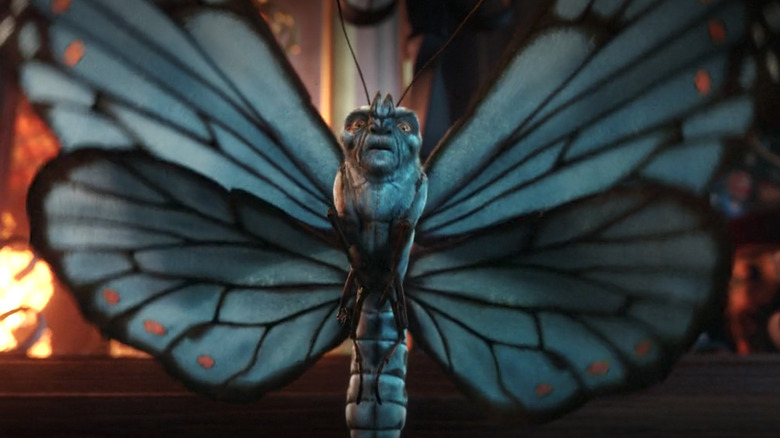 Walt Disney Studios Motion Pictures
Although 2016 was the year of Alan Rickman's passing, it was also the year his final movie, "Alice Through the Looking Glass," was released. The Tim Burton-directed feature is the sequel to 2010's "Alice in Wonderland," which won two Oscars (via IMDb). Rickman's character doesn't appear physically in either film. Instead, he provided the voice for Absolem, the blue caterpillar Alice (Mia Wasikowska) meets when she is shrunken in size in "Alice in Wonderland." In a heartbreaking scene from that first movie (which feels more poignant now in the wake of Rickman's passing), there is a moment where Absolem transforms into a butterfly, ending his time in this life, as the character puts it. Alice cries but soon figures out that Wonderland is real due to her conversation with the blue caterpillar.
In "Alice Through the Looking Glass," Absolem appears at the very beginning of the film in butterfly form to warn Alice about the upcoming struggles she will find in Underland, mentioning that she should "watch her step" before going through the looking glass. Aside from this, that was really all of Absolem and therefore Rickman's time in the film, his very last role.
Plenty more information has been released about Rickman since he died, most of which noting his role as a mentor, his kindness, and support for actors off of set. He is remembered and loved by many.