How The Batman Can Destroy This Record Set By The Dark Knight Rises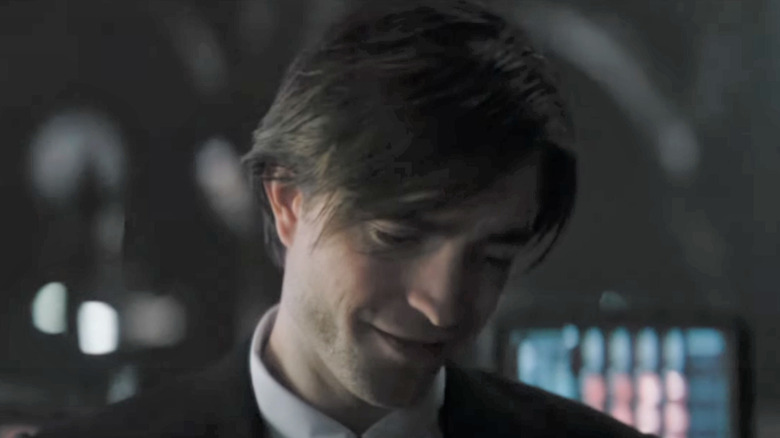 Warner Bros. Pictures/YouTube
Christopher Nolan's "Dark Knight" trilogy has been widely hailed as a modern masterpiece since it finished off with "The Dark Knight Rises" in 2012. With Christian Bale as Batman, the film was set eight years after the events of its predecessor, "The Dark Knight," and saw the Caped Crusader facing off against Bane (Tom Hardy), historically one of his most fearsome foes.
Since then, while Ben Affleck took a turn in the Bat-suit for "Batman v Superman: Dawn of Justice" and its follow-up, "Justice League," there hasn't been a live-action solo Batman movie since Nolan finished his hat trick. That will change with the release of director Matt Reeves' "The Batman" in March, where Robert Pattinson will portray Bruce Wayne. The film will reportedly center around Batman's early days of crimefighting as he grapples with the legacy of the Wayne family and faces off against The Riddler (Paul Dano) and Penguin (Colin Farrell). Other iconic characters such as Catwoman (Zoe Kravitz) are set to appear in the film.
Hype for "The Batman" has been building for years since the project was announced and has ramped up steadily as its opening weekend draws near, leading many to speculate that this may finally be the movie to dethrone "The Dark Knight Rises" in an important, record-setting metric.
The Batman may set records for the largest opening weekend for a Batman movie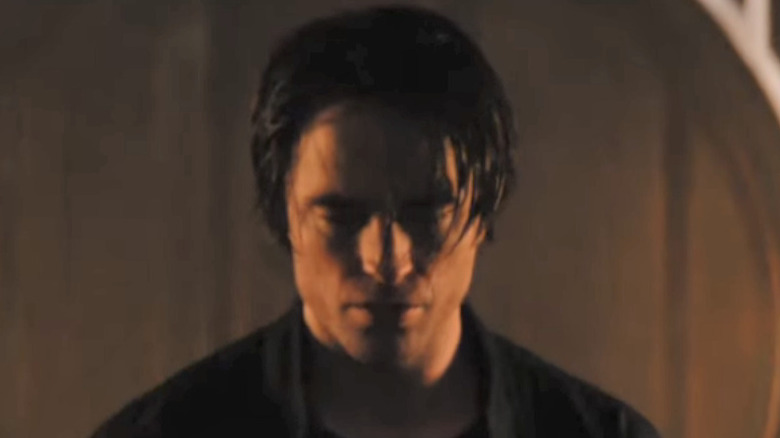 Warner Bros. Pictures/YouTube
According to projections, "The Batman" could make up to $185 million during its opening weekend in early March, unseating "The Dark Knight Rises" as the most successful Batman movie in history (via Boxofficepro). While the ongoing COVID-19 pandemic has dampened box office revenues, tentpole superhero blockbusters have nonetheless proven incredibly robust in these uncertain times, as evidenced by "Spider-Man: No Way Home," which shattered jaw-dropping records when it was released in December 2021, quickly earning $260 million during its opening. Meanwhile, there are few pop culture figures as universally known and beloved as Batman, so it's quite reasonable to assume that, barring unforeseen circumstances, "The Batman" will prove the biggest release of the first quarter of 2022 and will even rank highly by the year's end.
Back in 2012, after two consecutive home runs with "Batman Begins" and "The Dark Knight," director Christopher Nolan's third Batman film was sure to be a box office smash, and indeed it was. The movie grossed $160 million in its opening weekend, making it the highest-grossing 2D film of all time at that point, though it fell $15 million short of projections due to a tragic mass shooting at a midnight showing in Aurora, Colorado. The Christian Bale-led flick came only second to Marvel's groundbreaking "The Avengers" in 2012 in opening weekend numbers. If "The Batman" ends up hitting its projected figures, it will be quite the heroic feat and will make the possibility of a sequel a lot more tantalizing for Warner Bros.