Triple Frontier May Land At Netflix With Ben And Casey Affleck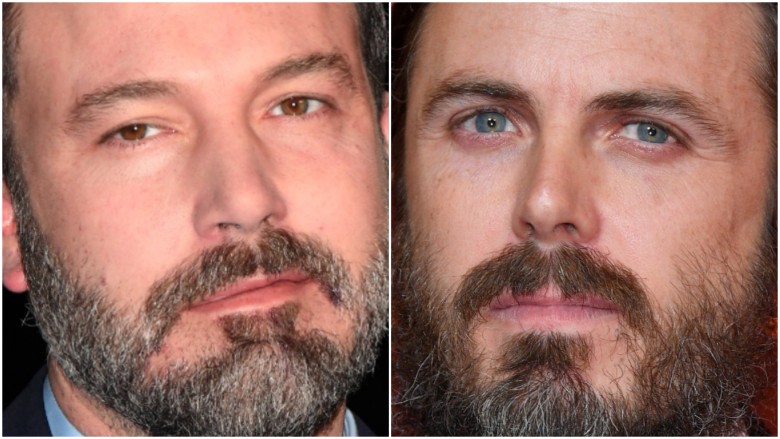 Getty Images
Triple Frontier might not be dead after all.
Deadline reports that a number of companies are eyeing the J.C. Chandor-directed, Charles Roven-produced drama flick that was recently axed by Paramount four weeks into production. Channing Tatum and Tom Hardy were intended to lead Triple Frontier, but they bowed out in mid-April, and the studio followed suit. However, Netflix is apparently the frontrunner to come to the film's ultimate rescue.
Reportedly, the minds behind the film have had discussions with several suitors, but Netflix appears to be the "most promising right now." If the deal shakes out to plan, Ben Affleck and Casey Affleck will take over Tatum and Hardy's lead roles to join Moonlight actor Mahershala Ali in the film. Such a cast pairing would bring together the current Best Actor Oscar winner (Casey Affleck for his work in Manchester by the Sea) and the Best Supporting Actor Oscar winner (Ali for his role in Moonlight).
Additionally, if Netflix does onboard the project, all ties to Paramount would have to be "formally extricated" in order to kick off production sometime later this year.
Triple Frontier boasts a script written by The Hurt Locker scribe Mark Boal, and will be co-produced by Roven and Alex Gartner. The thriller centers around the crime-riddled border zones between Argentina, Brazil, and Paraguay, in the area where the Iguazu and Parana rivers meet.
In the past, director Katherine Bigelow expressed interest in helming the film, but eventually shifted her focus on the intense action movie Zero Dark Thirty instead. Johnny Depp, Tom Hanks, and Will Smith were in talks to star in Triple Frontier before Hardy and Tatum were cast.
No further details on the possible negotiation have been given, but we'll update you as news breaks. While we wait to find out if Triple Frontier will find a home with the streaming site, check out the hidden gems on Netflix you need to watch.