What Happened To The Actor Who Played Samwell Tarly In Game Of Thrones?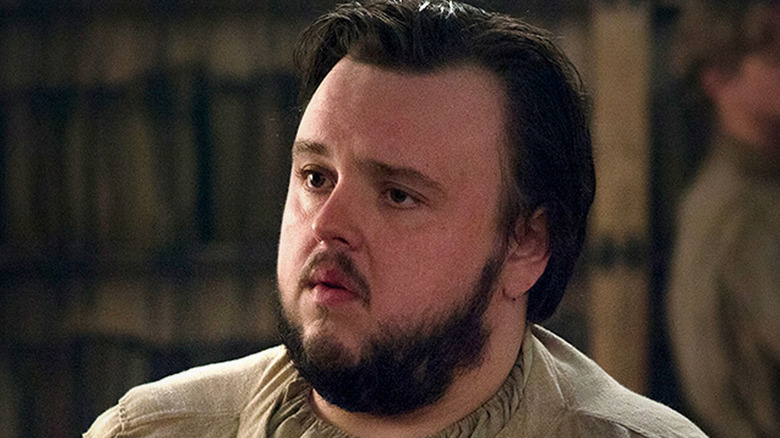 HBO
Of the many alliances, relationships, and straight-up bromances that fill "Game of Thrones," one that stands the test of time, White Walkers, and trials beyond the Wall is the friendship between Kit Harrington's nothing-knowing hero, Jon Snow, and Samwell Tarly, played by John Bradley. With the latter often acting as the moral compass — and eventually, trusted advisor — for the former, their friendship endures for the entire series, even when the two finally part ways and Sam becomes the new Grand Maester.
While we know that Harrington will soon be cutting down the forces of evil with the Ebony Blade as Black Knight, following his debut in Marvel's "Eternals," the man behind Tarly, one of "Game of Thrones" most heartwarming heroes, has been off the radar for some time. But that's about to change, with Bradley appearing on the big screen alongside Halle Berry and Patrick Wilson in Roland Emmerich's new film, "Moonfall."
Bradley is going to save the planet before the Moonfall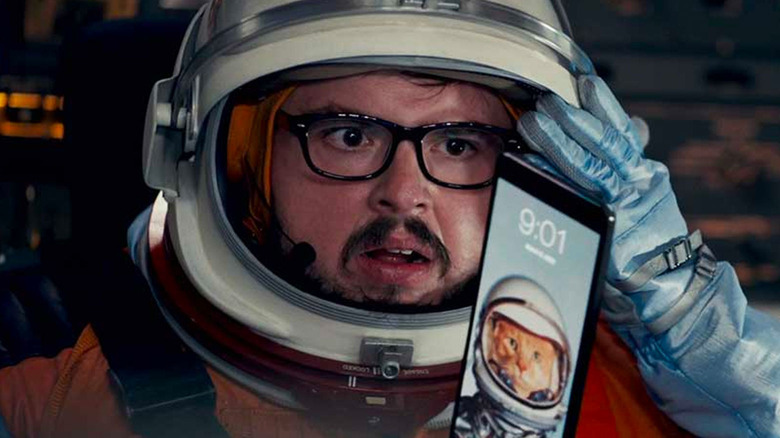 Lionsgate
Arriving in theaters on February 4, Bradley will be starring in the new disaster movie from the director of doomsdays, Roland Emmerich. The movie sees Earth get into a bit of a fuss after the Moon is knocked out of orbit. Thankfully, Bradley is K. C. Houseman, the science whiz that concludes just what kind of trouble the planet is in for, and so he sets off on a mission with two heroic astronauts (Berry and Wilson) to save the day and our darling little blue and green spot in space.
Not content with turning up in our theaters just once this month, Bradley is also going to appear in an upcoming romantic comedy that's less about space-altering disasters and more about music megastars finding Mr. Right. The actor will be in "Marry Me," which stars Jennifer Lopez as Kat Valdez, a pop star who gets dumped by her intended husband, only to randomly pick a guy named Charlie (Owen Wilson) out of the crowd at one of her concerts to marry. Bradley's character is Collin, an employee and friend of Kat's.
"Moonfall" is being pulled into theaters this week, with "Marry Me" following closely behind next week on February 11.