George Romero Left Behind Four Unproduced Film Scripts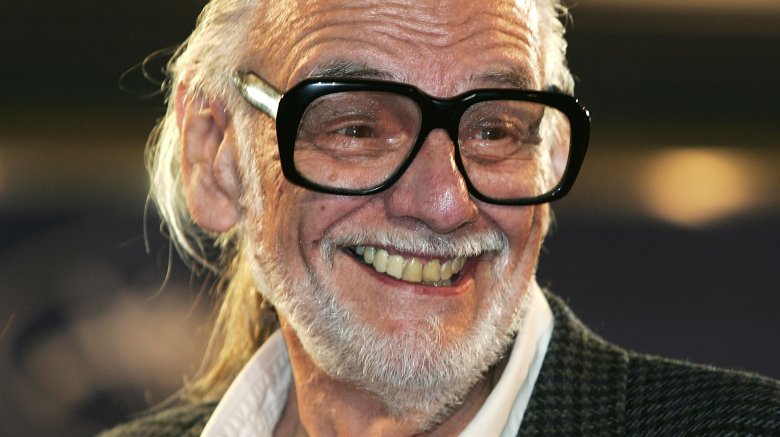 Getty Images
Earlier this week, it was confirmed that George Romero, the legendary director who helped create the zombie film genre, died at the age of 77. Now, Romero's longtime collaborator Matt Birman has come forward to announce that Romero left behind four unproduced film scripts, and he intends to bring them to life.
Per IndieWire, Romero's death came just days before he was set to pitch his latest project, Road of the Dead, to financiers Frontières, the film co-production market run by the Fantasia International Film Festival. Beyond Road of the Dead, the legendary director reportedly had plans for four more movies: two based on novels, two original stories, and a zombie comedy. 
In an email to the outlet, Birman explained that he's determined to finish what Romero started. "I will stop at nothing to get them made! For him and with him," Birman said, stating that the scripts are "fantastic."
Two weeks prior to his death, Romero reportedly told Birman how excited he was to get started on the projects following the Road of the Dead pitch at Frontières. "[Romero] said to me, 'Let's get this done so we can get on to the other stuff!'" Birman explained. "George was very excited about the upcoming Fantasia Film Fest and market... he felt we were on our way to a greenlight, and I still do [feel that]."
Birman, who worked as second unit director on Romero's last three films as a director (Survival of the Dead, Diary of the Dead, and Land of the Dead), is still attached to Road of the Dead to direct. He's determined to honor Romero's memory in making the film, and to "protect and maintain the legacy and integrity of both the artist and the man." 
"Road of the Dead now becomes a legacy film," said Birman. "We won't only be making the film for him, it will also be with him. He will be by my side and in my ear for the rest of my career, I have no doubt."
Birman added that Romero was not only his film collaborator, but a mentor, coach, and hilarious, head-strong friend. "Mostly all we ever did together was laugh... he was a no-bulls—, super honest, tell-it-like-it-is man, and I will always continue in that tradition."
Will these projects actually see the light of day? Only time will tell, but Birman certainly seems bent on making sure they do. Until we know more, discover the reach of Romero's influence by taking a look at the zombie movies you've never heard of.