The MCU Star Who Almost Played Rose In Titanic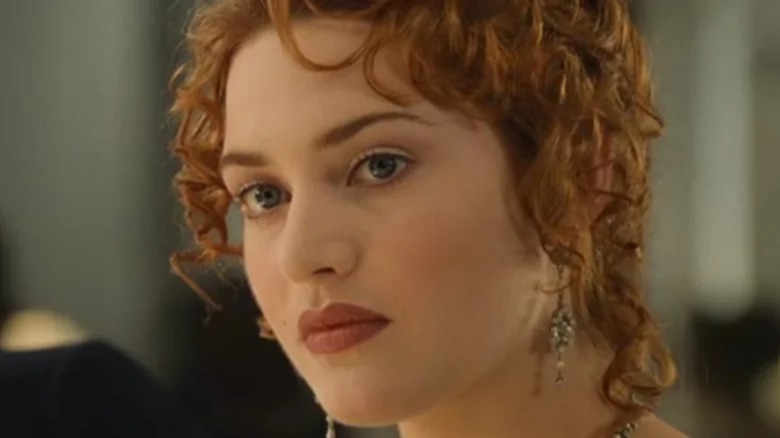 Paramount Pictures
Prior to its 1997 release, James Cameron's historical epic "Titanic" was widely regarded as one of the biggest gambles in movie history. That's largely because it was the most expensive film of its decade. "Titanic" would, of course, go on to become one of the biggest box office hits in history (per Box Office Mojo), earn raves from critics and fans alike (per Rotten Tomatoes), and net an armful of Academy Awards to boot, including best picture.
"Titanic" would also make legit superstars of then relative newcomers Leonardo DiCaprio and Kate Winslet, whose simmering on-screen chemistry ensured viewers would connect with their characters on an emotional level, and thus fully invest in the Jack and Rose romance. The casting of those characters was no doubt as daunting a task for Cameron as you'd expect, since most of the plot depends on their relationship. Cameron indeed looked at many of the best young actors in Hollywood before making the final casting calls. That includes one actor who has since become a major player in the Marvel Cinematic Universe. 
Gwyneth Paltrow nearly boarded Titanic as Rose instead of Kate Winslet
The MCU star who almost played Rose in "Titanic" is none other than Gwyneth Paltrow. And even if she can't always remember which films she was in, Paltrow has brilliantly portrayed Pepper Potts in no fewer than seven Marvel projects since 2008's "Iron Man." We now know that if fate had swung her way back when James Cameron was casting the role of Rose DeWitt Bukater, Paltrow would've been the only actor alive who could boast credits in three of the top five highest-grossing films of all time (alongside "Avengers: Infinity War" and "Endgame").
As reported by Us Weekly, Paltrow spilled the beans on her near-casting in "Titanic" during an interview with Howard Stern. And according to Paltrow, she was indeed one of the last actors left standing during the extensive casting, explaining that "I know that the story is that I turned it down. I think I was really in contention for it — I was one of the last two."
While Paltrow likely regrets missing out on the "Titanic" payday she would've earned for appearing in Cameron's classic, she claims she tries not to think too much about the past. She told Stern, "I look back at the choices I've made and think, 'Why the hell did I say yes to that? And no to that?'... What good is it to hold onto roles?" Though Paltrow would likely have been a great Rose, even she'd have to admit it's hard to imagine anyone else in the role other than Kate Winslet.