The Iconic Role That Made Kate Winslet Physically Ill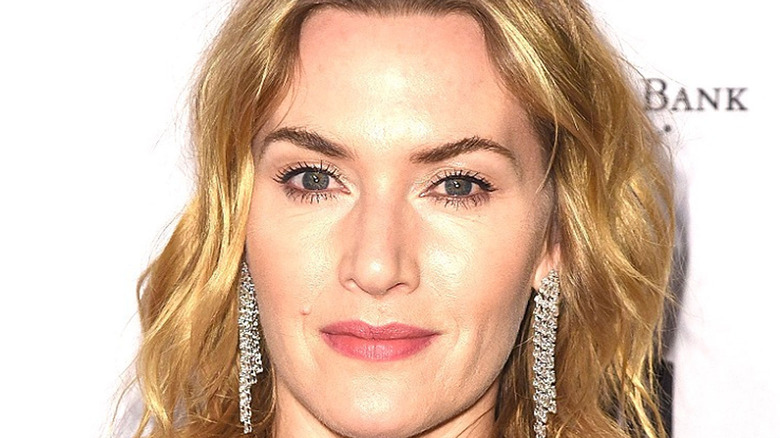 C Flanigan/Getty
There have been plenty of occasions in which Kate Winslet, who most recently starred in "Mare of Easttown," has delivered sterling performances, and the industry has made sure to recognize her efforts. Nominated an incredible seven times by the Academy (via IMDb), with her first Oscar nod arriving in 1995 for Ang Lee's "Sense and Sensibility," Winslet didn't actually win one of the iconic shiny gold statues until 2009, for her turn as Hanna Schmitz in Stephen Daldry's "The Reader."
However, like many stars of the silver screen, the occasional performance can come with demanding moments that push those in question to their limits, resulting in concerning consequences. For Winslet, it was only a few years after her Academy Award nomination for Lee's period drama that she was tasked with a genuinely demanding role that would eventually become her most iconic appearance to date. It was a part that led to her second Oscar nomination, and a severe case of hypothermia.
Kate Winslet suffered from hypothermia on the set of Titanic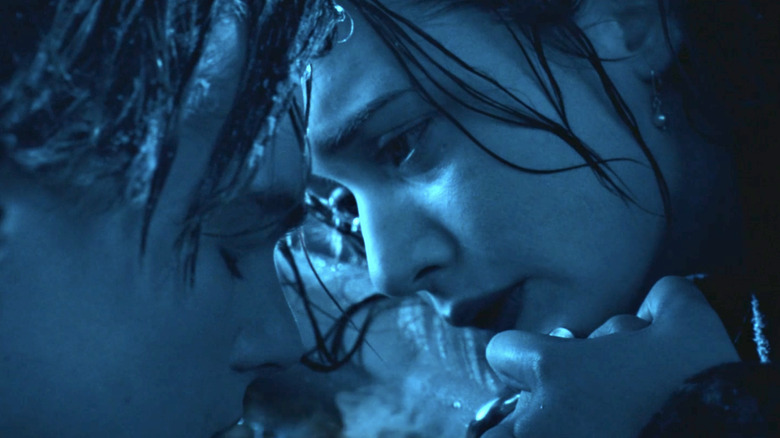 Paramount Pictures
During a 2017 interview on "The Late Show With Stephen Colbert" (via YouTube), Winslet revealed a few interesting trivia facts about James Cameron's Oscar-gobbling classic "Titanic," with one notable tidbit being that she became ill while filming one of the film's most iconic moments. When asked by Stephen Colbert if she got pneumonia while shooting scenes in the water, Winslet corrected him, saying, "no, but I did get hypothermia." Confused by the reveal, Colbert asked if the she was really that cold, and she assured him, "yeah, I was really f***ing cold!" So that's cleared up.
Besides that, Winslet also chimed in on the ongoing debate about if the immortalized romance between her character Rose and Leonardo DiCaprio's Jack could've survived, given the amount of space on her makeshift craft. "He just should've tried harder to get on that door," she stated, breaking hearts around the world that were still sore about her character letting Jack go when she promised she wouldn't. Winslet admitted to Colbert, "I know. I agree, I lie. I fully lie. I hold my hand up, I let him go." Rose lets Jack go, and DiCaprio's lovestruck hero suffers dearly for it. Take it away, Celine...