Ryan Gosling's Lowest-Rated Movie You Forgot Existed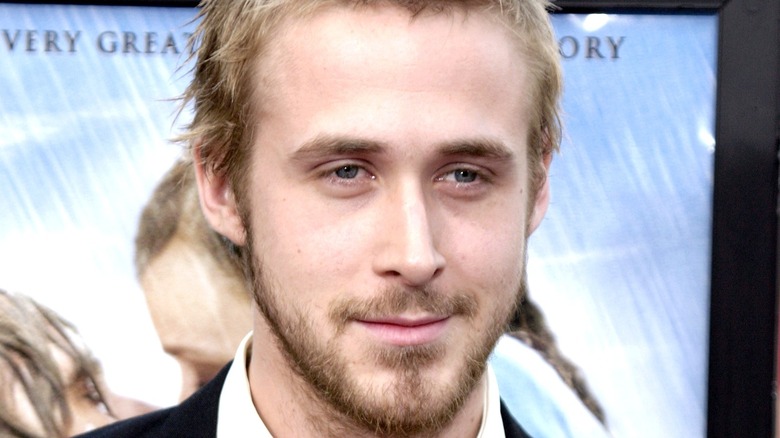 Tinseltown/Shutterstock
As difficult as it may be to wrap your mind around, Ryan Gosling has, in fact, been a working actor for nearly 30 years. But even as he booked a series of impressive roles during his early days, most fans might agree he really started to come into his own as an actor in the early 2000s with lauded turns in "Remember the Titans," and "The Believer." In the wake of those films, Gosling has become one of the most respected and in-demand talents of his generation. 
He has achieved that status by positioning himself as one of the more versatile talents in Hollywood, fronting stark indie flicks ("Blue Valentine"), charming rom coms ("Crazy, Stupid, Love"), harrowing biographical dramas ("First Man"), pulse-pounding thrillers ("Drive"), and even old-school musicals ("La La Land") with equal grace. Heck, he even directed one of the more wildly original no budget oddities of the past decade, in 2014's "Lost River." 
Still, even as a quick look at his IMDb page can confirm Gosling boasts more hits than your average A-lister, there are a few sizable misses in the mix. And according to Rotten Tomatoes, the actors biggest miss to date came in the form of a star-studded 2005 psychological drama that you likely forget even existed.
Stay was a stylish, star-studded misfire for Gosling
What is the biggest critical miss of Ryan Gosling's career to date, you ask? None other than the mind-bending psychological thriller "Stay." And if you're among the few who've seen it, you know it's sub-fresh 27% critical rating isn't entirely unearned. 
You also know the film is bursting at the seams with potential, and that Gosling spends much of it trading lines with a stacked supporting cast including Ewan McGregor, Naomi Watts, Bob Hoskins, Elizabeth Reaser, Sterling K. Brown, Jeneane Garofolo, and Amy Sedaris. You might even remember that "Stay" was scripted by "Game of Thrones" mastermind David Benioff, and directed by Marc Forster, who was fresh off helming Oscar winning films "Monsters Ball," and "Finding Neverland."
As for Forster's work on "Stay," he brings an atmospheric, near psychedelic style to a tricky, twist-a-minute thriller about a suicidal artist suffering from survivor's guilt (Gosling) who may or may not be playing some serious head games with his new psychiatrist (McGregor). As for what went wrong with "Stay," per Rotten Tomatoes reviews, while many critics lauded the film's stylistic flourishes, they also deemed the story's rug-pulling final twist a bit too clever for its own good. Audiences have been far more forgiving of the film's narrative trickery, however, bestowing on "Stay" a respectable 70% fresh rating. So, if you're intrigued by what you've read about "Stay," you might be wise to seek it out and form your own opinion.