Ewan McGregor's Remarks About The Obi-Wan Kenobi Series Will Get You Hyped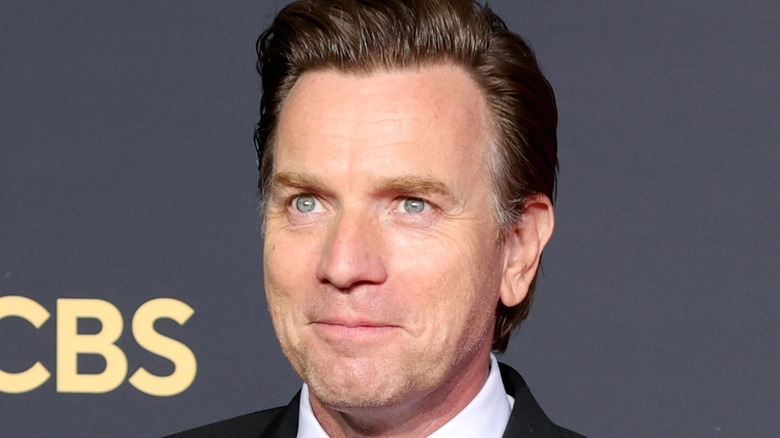 Rich Fury/Getty Images
Among a number of episodic "Star Wars" projects in the works for streaming service Disney+ is a series chronicling the time Obi-Wan Kenobi spent in exile on Tatooine between the events of "Star Wars Episode III – Revenge of the Sith" and the original "Star Wars" film. As detailed in an early cast announcement for the series, Ewan McGregor will reprise his role from the prequel trilogy as Obi-Wan. Also returning is Hayden Christiansan, who previously portrayed Anakin Skywalker in the latter two prequel films. Given that Anakin essentially becomes Darth Vader at the end of "Episode III," he will likely be appearing in Vader armor rather than as a version of Anakin, outside of any possible flashbacks.
The still-unnamed Obi-Wan show will also include repeat appearances from Joel Edgerton as Luke Skywalker's Uncle Owen and Bonnie Piesse as Luke's aunt Beru. New to the "Star Wars" universe are Kumail Nanjiani, Moses Ingram, Sung Kang, O'Shea Jackson Jr., Indira Varma, Rupert Friend, Simone Kessell, Maya Erskine, and Benny Safdie in roles that have yet to be disclosed.
Beyond the skeleton of its story and its all-star cast, little is currently known about Obi-Wan's forthcoming adventure. Nevertheless, McGregor praised the series during the Emmys, providing some reassurance to fans in the absence of more concrete details.
A good time was had by all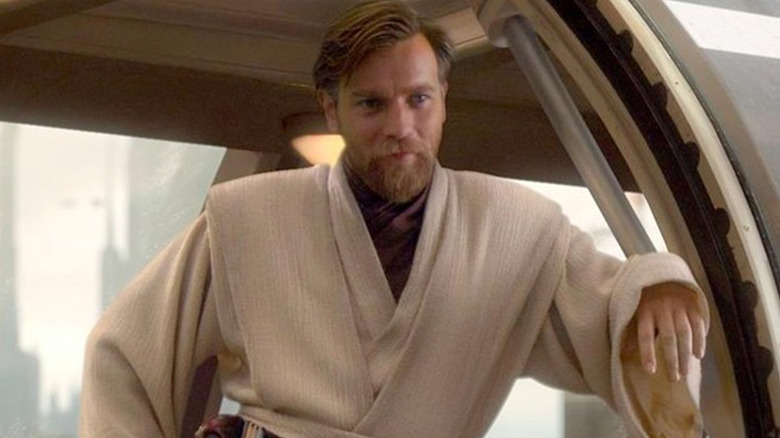 Lucasfilm
Ewan McGregor walked away with an award for Outstanding Lead Actor in a Limited or Anthology Series or Movie for his performance in Netflix biopic "Halston" during the 2021 Emmys. Following his win, McGregor spoke to various press outlets on a video call about both "Halston" and his career at large. As reported by Deadline, during that series of interviews, McGregor shared some thoughts on the upcoming Obi-Wan Kenobi series.
"We finished shooting our series, and it was really, really good fun. I really enjoyed working with Deborah Chow, and I think it will not disappoint," McGregor said. "The new technology that we employed doing it is cool, and it was a different experience than making the original three films that I did."
Chow, cited specifically as someone with whom McGregor enjoyed working, is a director and executive producer for the Obi-Wan series. Her past credits include directing work on a number of acclaimed TV series including "Mr. Robot," "Jessica Jones," "Better Call Saul," and "The Mandalorian." Furthermore, McGregor's remark about the technology used on the show seems to be in reference to a comment he made in February, implying that unlike the "Star Wars" prequel trilogy, the Obi-Wan series will include its fair share of real-life locations, rather than relying on blue and/or green screen technology for the majority of its fantastical backdrops.
In short, McGregor had little new to share about the upcoming project. What he could say, however, was entirely positive, reinforcing what key points he could without delving into spoiler territory.