The Criminal Minds Character Fans Miss The Most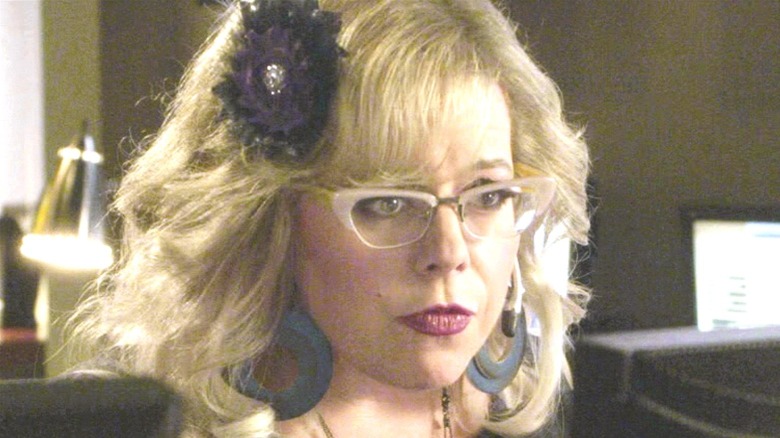 CBS/ Paramount+
CBS' crime drama "Criminal Minds" was a fan-favorite show that enjoyed an impressive 15 seasons on the air. Apart from the intriguing and often terrifying plots, which saw the FBI's Behavioral Analysis Unit profiling and tracking killers all over the country, the show was very adept at building a rapport between its audience and its characters. Even as BAU agents joined and departed the series fairly regularly throughout its run, each main cast member left an indelible mark on the team and the fans.
In the beginning, veteran profiler Jason Gideon (Mandy Patinkin) was used to help establish the unique approach the show took to its investigations. Through the years, other agents like Derek Morgan (Shemar Moore), Emily Prentiss (Paget Brewster), Alex Blake (Jeanne Tripplehorn), Dr. Tara Lewis (Aisha Tyler), and many more brought their expertise and their charm to the team. But among all the ones that left, there are a few fan-favorites who were missed more than the others. Here's which character fans of the series miss the most.
Criminal Minds fans miss Aaron Hotchner
The irreplaceable leader of the team, Aaron Hotchner (Thomas Gibson), was the profiler whose absence on the show made the fans most upset. With an unreadable poker face that rarely broke into a smile, Hotchner led the team with the perfect balance of compassion and authority. His main weakness, and also a constant conflict in his life, was balancing work with his love for his family. And that was the reason he eventually left the team. Though the real reason Hotchner left "Criminal Minds" had more to do with Gibson's behavioral issues off-screen, Hotchner was written off as having gone into witness protection for the sake of his son in Season 12. The show went on for three more seasons but the fans felt Hotch's absence.
On the "Criminal Minds" subreddit, u/lilac-poppy started a thread that asked fans to declare which character from the series they miss the most. Although there was love for Morgan, Prentiss, and Gideon, the clear choice of the commentators was Hotchner.
Redditor u/DoctahJack888 said, "Hotch, hands down. Things felt thrown together after Gibson was fired. Cases, continuing storylines, no proper send-off. I love Emily Prentiss, but she's no Hotch." Meanwhile, u/Beachchair1 had a different realization after Hotchner's exit. "I missed Hotch, I can't say I'm a fan of Hotch but it was only after he had gone I realised what he brought to the show," they wrote. 
And u/DWolf1207 kept it simple by saying, "Hotch. Nobody could lead the team like he did."
With a "Criminal Minds" revival still alive at Paramount+, who knows if the fan-favorite character might return. We can, at least, hope.