Who Plays Maya Thomas On Blue Bloods?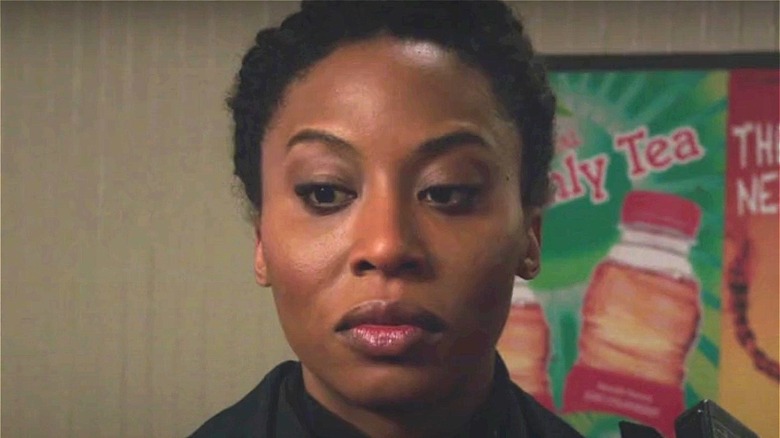 CBS/Hulu
When Edit "Eddie" Janko (Vanessa Ray) joined the NYPD, she was paired up with Jamie Reagan (Will Estes), one of the main characters on "Blue Bloods" who had already been on the police force for several years. At first, he isn't thrilled to be paired up with a rookie, but the two discover they really like each other. After de-partnering and re-partnering several times, Jamie is eventually promoted to Sergeant, and Janko once again gets a new partner: Officer Maya Thomas.
Officer Thomas had only been with the NYPD for a couple of years when we first meet her on "Blue Bloods." While she initially appears to be a caring person who is raising her younger brother, it's soon revealed that there's more going on. After complaining about needing $4000 for her brother, she refuses Janko's suggestion of raising money in the precinct. When Janko confides in Jamie that she got a tip about a dirty cop, a sting operation is set up. Ultimately, Officer Thomas is caught stealing money from crime scenes. In the Season 9 episode "Two-Faced," she's arrested, and to date, that's the last fans of the series have seen of her. 
But who is Yasha Jackson, the actor responsible for bringing the complex thief Maya Thomas to life?
Yasha Jackson got her start on Law & Order: SVU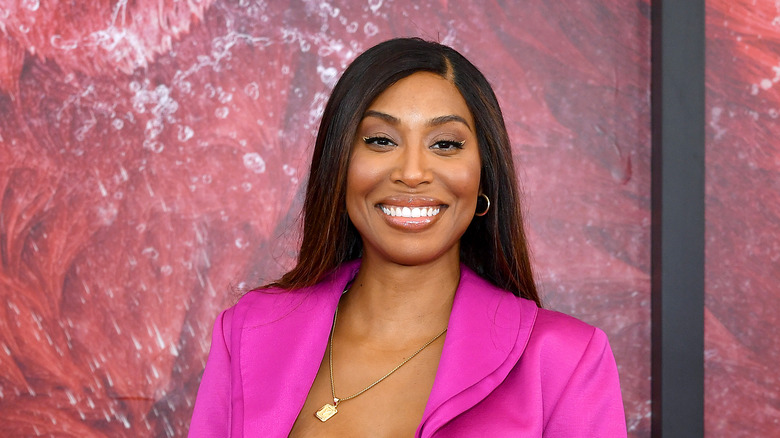 Roy Rochlin/Getty Images
Yasha Jackson's debut role was a small speaking part on an episode of "Law & Order: SVU" in 2007. She went on to land much more substantial roles from there. In 2017, she played Emily in the "Black Mirror" installment called "Black Museum." The following year, took on the part of starlet K'Lei Hughes in a 3-episode arc on "Ray Donovan." Her next big role was a 4-episode arc on "The Bold Type" as Dr. Alicia Golden.
Jackson played the recurring role of passive-aggressive flight attendant Jada Harris on "The Flight Attendant," the HBO Max series starring Kaley Cuoco. She's also been starting to appear in more films, such as the police horror-thriller "Killer Among Us," which saw her in her first starring role. She's had supporting roles in "The Hating Game" and "Clifford the Big Red Dog," and appears to be increasing her exposure. According to IMDb, she'll next be seen in the television movie "Constance," starring Elisabeth Shue and Madison Bailey of "Outer Banks" fame. 
Don't be surprised to see this determined and talented woman appearing in more starring roles in television and film soon.